LIVE: Seven Delta community cases identified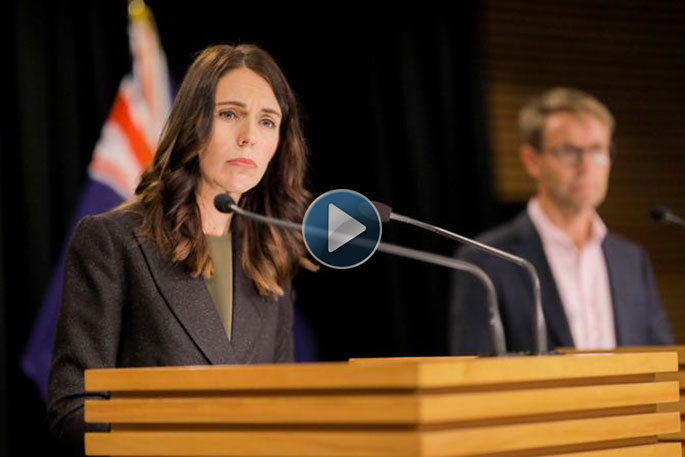 Prime Minister Jacinda Ardern says the latest community case which sent the country into Level 4 lockdown, originated from Australia,
In today's media update, she says genome sequencing has identified the case to the Delta variant in NSW.
She says they need to find out where and how it came into New Zealand.
"This is a case that is linked to the NSW outbreak.
"It gives us a lot of leads to track down."
Director-General of Health Dr Ashley Bloomfield says there are another two cases, bringing the total number of community cases to seven.
Ardern says Cabinet has now confirmed its decision about mask use made earlier this week.
"From 11.50pm tonight, it will be mandatory for everyone aged 12 and over to wear a mask when they are visiting any of the essential services that are currently open, including supermarkets, pharmacies and service stations."
Staff will also be required to wear a mask.
Mandatory mask use will now also include places like bus terminals and taxis.
"Simply put at level 4 if you are in a place that is allowed to be open to provide services to people, or transport, you must wear a mask."
New Zealand went into Level 4 lockdown at midnight following the announcement of a community case in Auckland.
Earlier this morning, Ardern announced the case from Tuesday is the Delta variant.
She also said there were four new cases identified. One is a nurse who worked in Auckland and is linked to case a. The remaining cases are linked to the nurse.
At the briefing this afternoon, Ardern is expected to provide a further update on the cases and the country's lockdown.
As it stands, New Zealand will be in lockdown for three days. Auckland and Coromandel, where case A is from and visited on the weekend, will remain in lockdown for seven days.
SunLive will be provide further updates as soon as they are available.
Check out SunLive's Covid News here.
More on SunLive...