Alert Level change creates tough funeral situation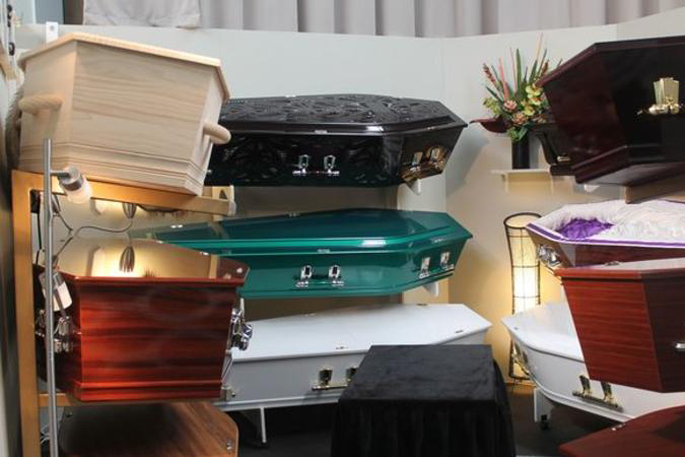 New Zealand's move back into a Level 4 lockdown will leave families in the Bay of Plenty in a difficult position regarding funeral arrangements.
Funerals are not allowed under Level 4 restrictions, which New Zealand entered at 11.59pm yesterday, due to the discovery of a community Covid-19 case in a 58-year-old Auckland man.
Four more cases have since been discovered and, under Level 4 restrictions, gathering together for funerals and tangihanga is not permitted.
Paul Gilmore, of Jones & Company Funeral Services in Tauranga, confirms that all funerals over the next three days will not be taking place.
He admits this will be a difficult time for families who are already grieving, with some already deciding not to go ahead with funeral plans.
"We can't have funerals at Level 4," says Paul.
"So we are in the middle of following up with our families and some have already made the decision to not have a funeral. Some are postponing with the hope they will be able to.
"It is pretty tough for the families, whether they make that call or decide not to have a funeral or to take the gamble and postpone things."
Paul is advising families who might be impacted to ring their respective funeral directors to discuss options whilst also taking their time to make the best decision.
"With our families we are just letting them have a little think about it," he says.
"Don't jump into any decisions. We have just got to be there for each other really."
David Moger, chief executive of the Funeral Directors Association of New Zealand, says the advice to families at this point is to make contact with their funeral director, if they have not already been contacted by them.
"It is very hard for families who have got their funerals all arranged for the next three days," says David.
"Again, I really encourage those families to make contact with their directors as soon as possible to start making plans for the rearrangement."
David is advising that the embalming process should allow for delays to funerals beyond the current Level 4 situation, whilst it should be possible for cremated ashes to be held until a later date when a memorial service can be held, without restrictions.
"Funeral directors can continue to function," says David. "We can continue to take care of those loved ones that are lost.
"At this point, postponements are certainly a reasonable option for families, depending on individual circumstances."
He also points out that funeral directors are considered essential workers and are therefore able to work throughout Level 4.
"If anyone loses a loved one at this time they can contact their funeral director or they can find a funeral director from our website," he says.
"If you find that you lose someone at this time the message is that we are fully functional.
"People do not need to feel that they are stuck or can't get the help or support they need. We are well geared to provide that at this time."
He also clarifies that family members within the immediate bubble of a deceased person are able to view their loved one in the funeral home, with all necessary precautions and procedures put in place.
The Government's official Covid-19 website advises that those who are struggling to cope with a bereavement, who are impacted by the new restrictions, can call or text 1737 for support.
"This may be a challenging time for you and your family," says a statement on the site.
"If you ever feel you are not coping, it is important to talk with a health professional."
More on SunLive...