GRAPHIC: Sheep mauled while defending lamb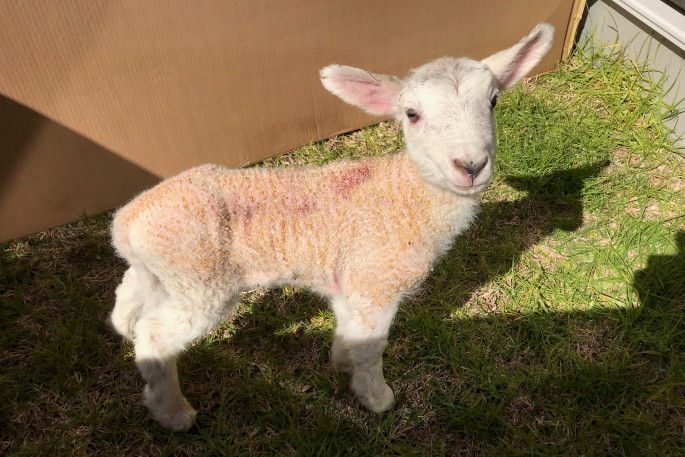 This story contains graphic details and images of the attack. Discretion is advised.
Five ewes, some with lambs only a few days old, have been destroyed following a dog mauling in Welcome Bay.
"One of the ewes was being eaten alive," says RRR co-founder Rowan Elliott.
"She was protecting her lamb and was chased away and down the ridge where the dog cornered her so she couldn't move, and ate off her legs. Her lamb, only a day old, left with no mother.
"To date it is one of the most shockingly vicious attacks on sheep, where the dog has done it for sport and not out of neglect or starvation, that we have seen."
The attacks started on July 26, say owners Janet and Philip Commins. Their property in Rocky Cutting Road, off Welcome Bay Road, was home to 30 sheep. Now there are 25.
"Three ewes were in lamb, and had to be destroyed," says Janet.
"I contacted Western Bay Council on the first attack. I gave them all the details, they were going to deliver a trap, unfortunately my report was 'lost in the system' and I didn't heard back from them."
The second attack happened two weeks later, in the early hours of August 9.
"I contacted the council again, and they were very good and visited promptly. They brought a trap and talked through it all with us."
Two ewes had been attacked in the first two attacks. One had been due to give birth to twins within 48 hours of the attack, and the other was carrying a single lamb.
Both had to be destroyed, which effectively meant the loss of five sheep in total, including the three unborn lambs.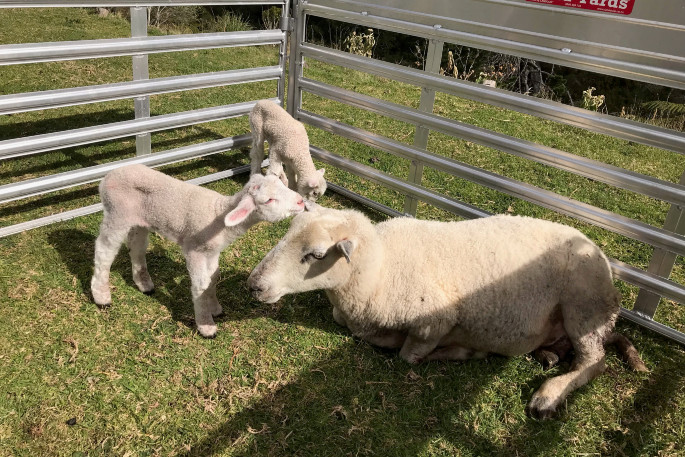 One of the attacked ewes with her three-day-old twin lambs. The lambs are now motherless. Photo: Supplied.
After the second attack, Philip and Janet set up a surveillance camera.
"If dogs have sheep to chase then I think they just don't bother with a trap," says Janet.
Her intuition was right, as they found out in the early hours of Sunday, August 15, when their sheep were attacked again.
"We've put a surveillance camera down there in the paddock and we saw the dog this morning. It came up from the second ewe it had attacked, out of the gully and trotted across the paddock."
The sheep were looking nervous again. Philip followed the dog for a while but lost its track.
Back in the gully, the early Sunday scene was devastating.
"One of the sheep had just given birth to a single lamb. It was a brand new baby born during the early hours of the morning. And then the mother was viciously attacked and her whole back leg chewed off, with masses of blood around down there," says Janet.
Rowan says that the ewe, after protecting her lamb from the dog, was unable to move, and sat on the ground as the dog ate her leg.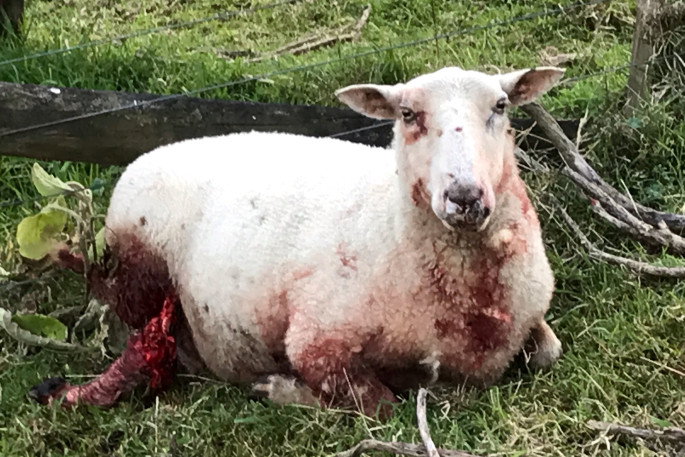 The ewe which had its leg eaten by an attacking dog. Photo: Supplied.
The other ewe attacked on Sunday morning had given birth to twin lambs.
"Her udder and genitals had been eaten," says Rowan. "The twins were three days old, and the mother had to be put down as well."
Janet says all the ewes were extremely distressed as a result of the attacks. Initially she had hoped the second ewe with the twins could be saved.
"We had to put her [the ewe with leg eaten] out of her misery, and the other ewe had twin lambs with her. We were going to see if we could try and save her but we'll have to take the lambs away from her," says Janet. "She has awful injuries around her back end."
She and Philip left the ewe to rest in a small pen with the three-day-old lambs and called RRR – Rescue, Revive, Rehome. Rowan and Siobhan came immediately and spent a couple of hours on Sunday afternoon assisting Janet and Philip, giving advice.
"It's so sad. There must be blood all over this dog. The owner surely must be seeing their dog coming home covered in blood," says Rowan.
"This is something we have to deal with on a daily basis, picking up pieces of other peoples' irresponsible behaviour.
"We have to go in with our resources to help these people because someone else's animal has gone in and caused such devastation."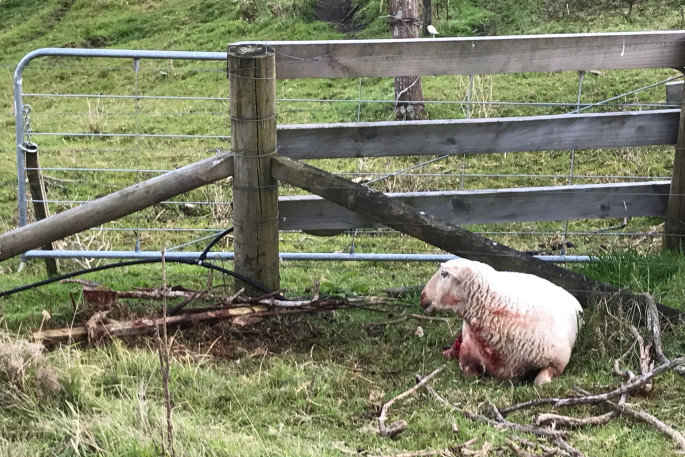 The ewe was being eaten alive by a dog hours after giving birth. Photo: Supplied.
Janet says that she and Philip phoned Western Bay of Plenty District Council on Sunday morning and sent through photos of the sheep that had been mauled.
"We hate the thought of destroying the dog, but we want people to keep their dogs tied up or under their direct supervision," says Janet.
"We had sheep and lambs attacked a few years ago and lost quite a few animals. We were able to track down the dog and its owner then. Last time, the dog came from below us on Welcome Bay Road."
The four mother-less lambs are now in the care of RRR-Rescue, Revive, Rehome and will be fostered until they are old enough to return to the Commins' flock.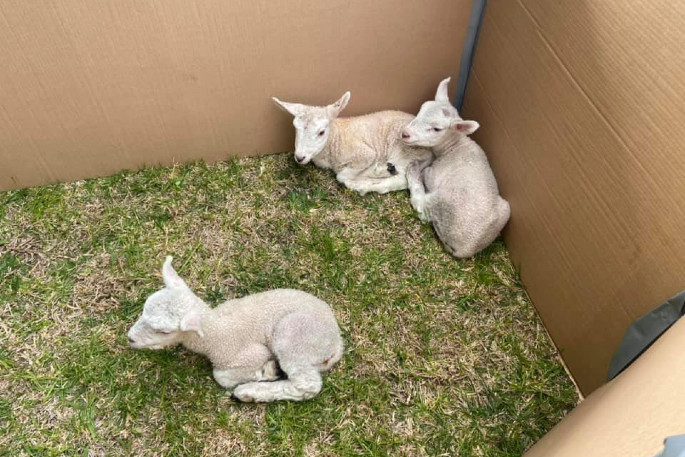 Three of the newly-born lambs, now motherless and in foster care, following the dog attack. Photo: Supplied.
SunLive contacted Western Bay of Plenty District Council about the dog attacks on the Commins' property.
"Council can't answer your questions while the investigation is underway," says a Council spokesperson.
More on SunLive...