Ticket details for Cricket World Cup announced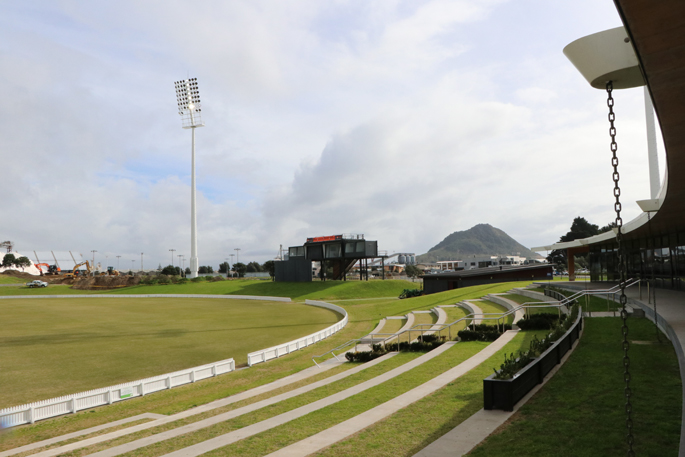 Tickets for next year's much-anticipated ICC Women's Cricket World Cup will go on sale next month.
The opening match of the tournament is being hosted at Mount Maunganui's Bay Oval on Friday, March 4 2022.
The fixture will be one of seven hosted in the Bay of Plenty, but is the only time the White Ferns will play in Tauranga throughout the competition.
New Zealand's opponents for the opening fixture are not yet known with 10 nations, Bangladesh, Ireland, Pakistan, West Indies, Sri Lanka, Thailand, Zimbabwe, Papua New Guinea, USA and Netherlands, playing for the remaining three places at the tournament in a final qualifier later this year.
The Bay Oval will also host the likes of India, Australia, South Africa and England throughout the competition.
The global tournament is also being hosted in Christchurch, Auckland, Hamilton, Wellington and Dunedin, with Canterbury's Hagley Oval staging the final on April 3.
This tournament will be the first global women's cricket event since the T20 World Cup final last year on, which saw over 86,000 fans turn out at the Melbourne Cricket Ground.
Cricket World Cup 2022 chief executive Andrea Nelson says she wants as many Kiwi as possible to experience cricket's pinnacle event.
"When New Zealand last hosted the ICC Women's Cricket World Cup back in 2000, the White Ferns came away with our country's first and only women's world title to date," says Andrea.
"That's something I'm sure all Kiwi wouldn't mind seeing again.
"Attending World Cup matches will be very affordable – an action-packed day out for a family will cost from $45 which we think is real value for money."
The top eight teams in the world will go head-to-head with 31 matches to be played across 31 epic days.
"As a player, there's no better feeling than walking out on the pitch to a roaring home crowd," says White Ferns captain Sophie Devine.
"It's been such a buzz to see Wellingtonians come out to support the Blaze and Firebirds at the Basin for the Supersmash and I hope that support continues to grow for women's cricket as we prepare for the World Cup in our own back yard."
New Zealand Cricket CEO David White says feeling was running high as the tournament approached.
"We're very excited about the World Cup being staged here next year and I know the cricket community is really looking forward to hosting this party – our first taste of World Cup action since 2015."
For tournament information, fixtures and all the latest ICC Women's Cricket World Cup 2022 news, go to https://www.icc-cricket.com/cwc22.
More on SunLive...