NZ's Most Beautiful finalists named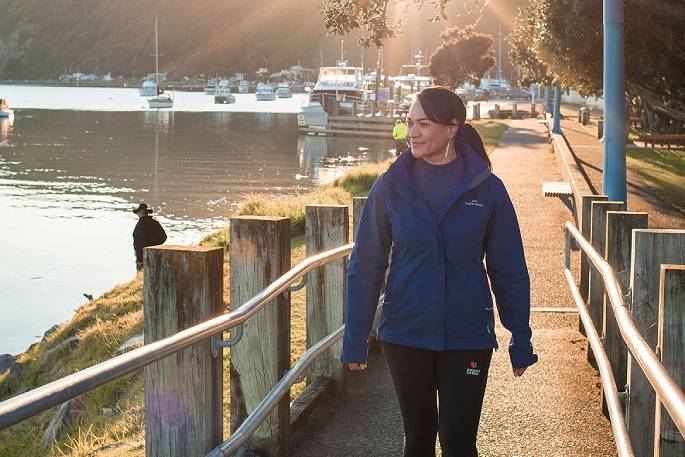 Keep New Zealand Beautiful have announced the finalists of their Beautiful Awards 2021, including New Zealand's Most Beautiful Towns and Most Beautiful Cities.
Taupō and Whakatāne will compete this year for the title of Most Beautiful Large Town.
Taupō was selected as a finalist for their beautification and sustainable tourism project of upgrading the Great Lake Pathway and for their Taupō Town Centre Transformation project which aims to reduce greenhouse gas emissions by introducing car-free pedestrian and cycle friendly zones.
Whakatāne was selected for their litter prevention and waste minimisation initiatives which include a school waste education programme, community water bottle refilling station and voluntary litter clean up events.
The small town has also implemented a community seed library to promote health and wellness through the act of gardening, adopted a Climate Change Strategy and boasts sustainable tourism attractions such as the Kiwi Night Walks, says a statement from Keep New Zealand Beautiful.
The Beautiful Awards are New Zealand's longest-running sustainability awards and provide a benchmark for environmental excellence.
Run annually since 1972, the Awards inspire, recognise and acknowledge those individuals, schools, community groups, towns and cities working passionately to Keep New Zealand Beautiful.
"The Beautiful Awards Towns & Cities category recognises and rewards local governments who've illustrated ambitious goals for environmental improvement over the past 12 months," says Keep New Zealand Beautiful CEO Heather Saunderson.
"This year we've been impressed with the commitment and innovation that councils have shown across beautification and waste minimisation initiatives, as well as the way in which they've tackled many of today's environmental issues through their climate change strategies.
"Through the awards we're able to celebrate these efforts as well as those made by community groups, schools and individuals who are striving to improve New Zealand's environment and thereby the quality of life in our rural communities, towns and cities."
This year, the Most Beautiful Towns & Cities awards have been aligned with the urban area classifications used by Statistics New Zealand for statistical purposes: Most Beautiful Small Town (small urban area with 1000 - 9999 residents), Most Beautiful Large Town (medium urban area with 10,000 - 29,999 residents), Most Beautiful Small City (large urban area 30,000 – 99,999 residents) and Most Beautiful Large City (major urban area with 100,000 or more residents).
"The two finalists in each of the four awards in the Towns & Cities category demonstrated in their submissions the sustainable and environmentally conscious action taken by council in the past 12 months across the following key areas: Litter Prevention and Waste Minimisation, Community Beautification, Recycling Projects, Sustainable Tourism and Reducing Greenhouse Gas Emissions."
This year there will also be a Supreme Award for the Most Beautiful Towns & Cities category.
The winner of the Supreme Award, which is proudly sponsored by Resene, will win a mural painted in their town or city by a local artist, valued at up to $10,000.
The winners will be announced at the Beautiful Ball at The Domes, Auckland Zoo on Thursday, October 28.
A full list of finalists and recipients can be viewed below or on the KNZB website
More on SunLive...