Government water reforms impact unclear for some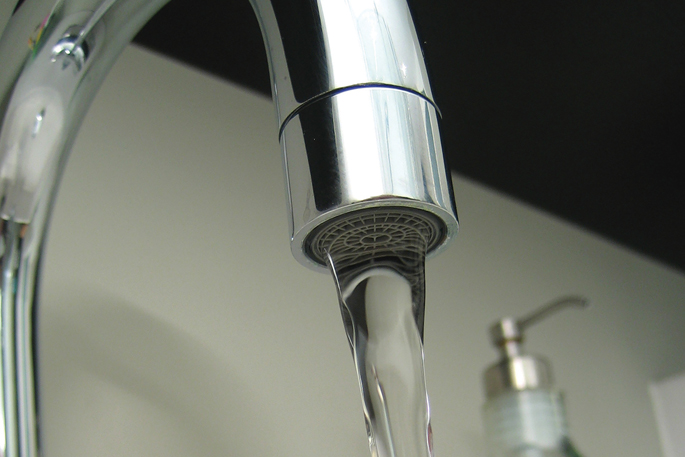 Exactly what the Government's proposed Three Waters Reforms might mean for the Hauraki District is still up in the air, but some things are clear right across the sector.

Mayors, councillors, senior staff and government officials from the proposed new Entity B area, which comprises Waikato, Bay of Plenty, Taranaki and parts of Manawatu-Whanganui, met in Taupo on Thursday August 5 to discuss the Government's Three Waters Reform proposals and identify common areas of support or concern.
The proposed reform would change the way drinking water, wastewater and stormwater services are delivered in New Zealand, changing responsibility for the services from 67 councils to four new regional entities.

Hauraki District Mayor Toby Adams, who chaired the meeting, says it's fair to say the need for more investment and better regulation in this sector is nothing new.

"Councils and others have been saying for years that the current model is not sustainable or affordable for many of our communities," says Adams. "This year our council made an assumption in our Long Term Plan that the Government would pay half the bill for upgrading our wastewater treatment plants to meet its new environmental standards, simply because we know it's unaffordable for our communities to pay for it.
"Lots of people in our district are already getting by on quite a bit less income than many people in the rest of the country.

"Ultimately, success looks the same to all of us. We all want to improve our rivers and waterways, we all want our communities to have access to safe and secure drinking water, we all want to support sustainable growth and development, and we all need new and large investment in our infrastructure to do it," says Adams.

While the Government's reform addresses the national picture, Adams says the role of councils is very much to look at the detail on behalf of their individual communities. While acknowledging every council is different, he says the meeting was a great opportunity to discuss areas of common agreement.

"This meeting wasn't about deciding whether to participate or not. It's too early to make any kind of decision when we don't yet fully understand the data and information from the Government, including its likely impacts on our individual communities now and in the future," says Adams.

"Naturally there's some strong views from individual councils as this develops but detailed information from the Government has only recently been provided to us and there's still a lot of detail we need to understand. Consulting with our communities before we fully grasp the proposed model and its implications is just likely to create unnecessary confusion."

Amid the detailed and council-specific issues, two aspects of the proposed reform were highlighted through the discussions, including the fact that under any new structure, iwi, local communities and councils must continue to have an effective voice in delivering the outcomes that would best suit their own people.

"We want the Government to engage with our communities and iwi leaders to assure us everyone's views will be heard and their needs met under the new structure," says Adams.
There was also agreement that any financial solutions from Government should recognise those councils that have invested well in their waters infrastructure.

"We're told that under the new structure, ownership of the Three Waters assets will remain with our communities through councils, but not every council has invested at the same level historically and in fairness to those communities that needs to be taken into account," says Adams.

He says the Government's recently announced incentive funding/support package is helpful, but at this stage there is not enough information on what terms apply to it and water is about more than money,

"This is about what's best for the environment, local control, iwi, our staff and future growth and development. There are key considerations that need to be taken into account for our district before we decide on a course of action," says Adams.

Overall, meeting attendees endorsed Department of Internal Affairs' information that all staff directly employed in the waters sector would transfer to the new entities and retain their pay rates, job titles, employment conditions and locality. Participants also supported news of additional government funding to support councils and iwi to assess government data and provide detailed feedback.

Councils throughout New Zealand are assessing the latest government information in an eight-week review period which concludes on October 1. Throughout that period, councils will provide feedback to the Government through Local Government New Zealand. After October 1 councils will hear from the Government and determine next steps and any decisions which may need to be made.

Mayor Adams says that at that point Hauraki District Council should have enough understanding of the proposed changes to have some meaningful conversations with its communities.

"Having said that, it's important to recognise that this is the Government's reform. There are things we can and can't influence, although we will always advocate for the best wellbeing outcomes for our communities," says Adams.

"Ultimately, we want to reassure our communities that we are looking at all the information carefully and then we will provide opportunities for them to engage in Water Reform discussions. This is the most complex change in local government for 30 years so we need to take our time before making any big decisions."


More on SunLive...