What's on - food truck fiesta, community rugby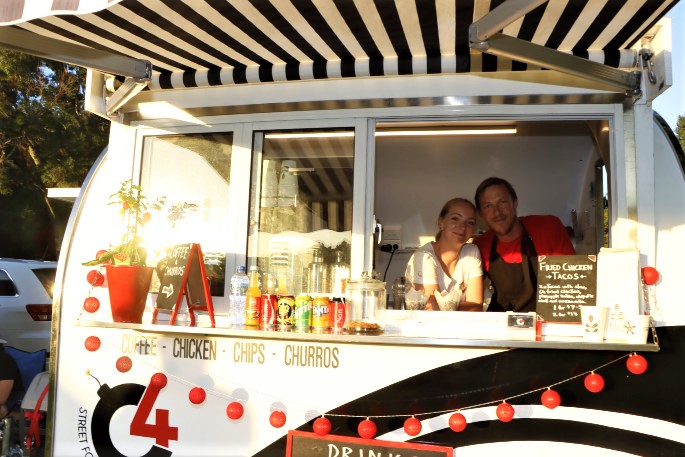 Good morning and welcome to Saturday. Ko te ra tenei i hanga e te Ariki. Ka koa tatou, ka koa hoki ki reira.
MetService are forecasting a partly cloud day with a possible evening shower. There will be westerlies, fresh in the afternoon.
It's a three-clothing-layer day with an expected high of 16 degrees, and an overnight low of 5 degrees. High tide is at 11.24am and low tide at 5.25pm. Sunset is at 5.40pm.
What's on today?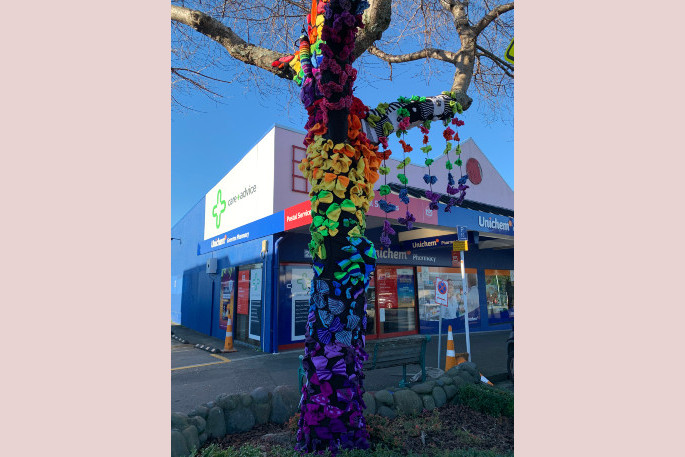 Come and see all the yarn-bombed trees in Greerton Village, stay for the Greerton Hall Market, and enjoy the local shops.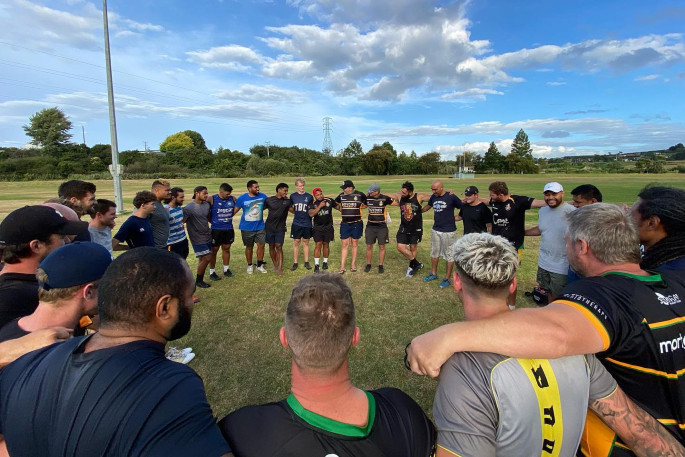 Greerton Marist team. Photo: Supplied.
Want to enjoy some grassroots community rugby? Come and support your local rugby team today - click here to find out which teams are playing and where.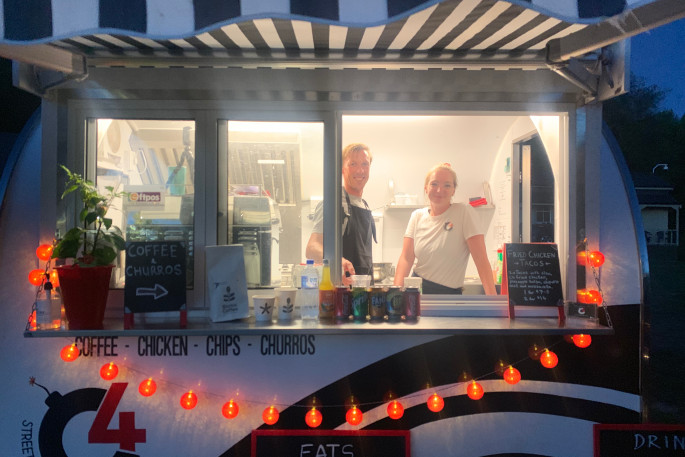 C4 Street Food and Espresso. Photo: Rosalie Liddle Crawford.
A food trucks fiesta is being held outside the Papamoa College gates today from 5pm to 8pm. Come along and enjoy your favourite food truck meal. Food trucks include Sushi Panda, El Cartel,The Fat Cow, Banger Boys NZ, C4 Street Food and Espresso, and Kelly's Food & Coffee Truck. Click here for more details.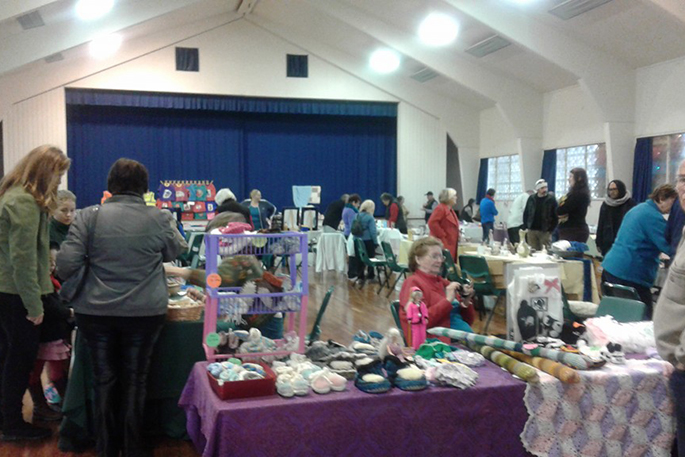 Head to the Greerton Hall for the Greerton Hall Market on today from 8am - 12pm.
Come along for a casual cooking demo with celebrity chef Peter Blakeway at the Tauranga Farmers Market this morning from 9am - 11.30am. The first demo will be at 9am then on the hour with the last demo at 11am. More information here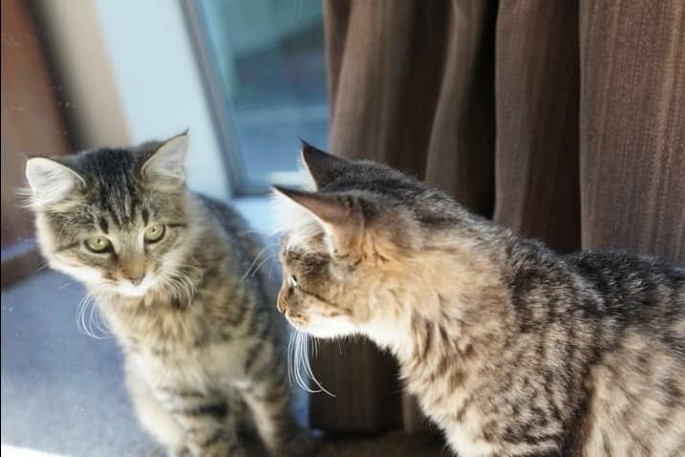 Come along and learn about fostering RRR rescued canines and felines at the Papamoa Community Centre with RRR-Feline.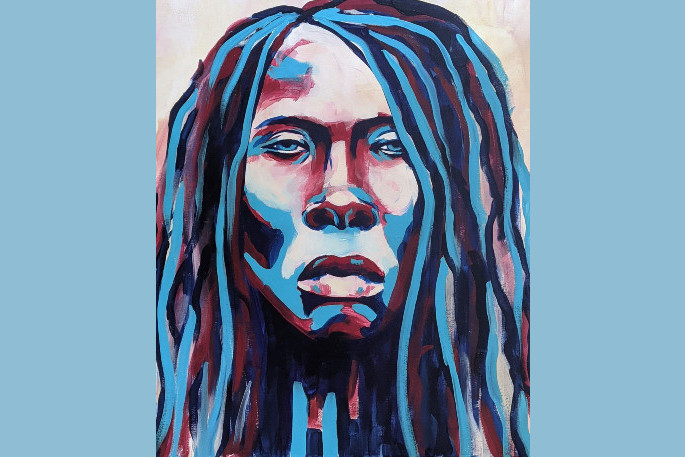 Tauranga abstract artist Anna Fox has an exhibition of work at The Incubator Creative Hub. The exhibition runs until August 23, and gallery is open today from 10am – 2pm.
For more events visit My Tauranga.
The Mission House at The Elms | Te Papa Tauranga. Photo: Rosalie Liddle Crawford.
The Elms | Te Papa Tauranga in Mission St is open from 10am - 4pm. Come and view the Mission House and gardens. For more information click here
Take a walk through Tauranga Art Gallery and view the many exhibitions on display there this week. The gallery, in Willow St, is open from 10am - 4pm.
Love public art? CITY ART WALK TAURANGA app is a free to download walking tour of 20 public artworks in Tauranga's city centre. For more information click here
Enjoy workshops at ReMaker, with the community of makers, located at Our Place in Willow St. Click here for more information.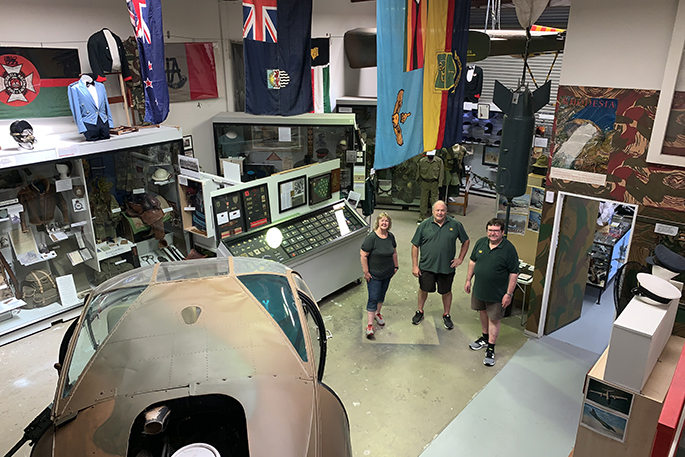 Diana Bomford, Tony Fraser and Hugh Bomford at the Lion and Tusk Museum at Mount Maunganui. Photo: Daniel Hines.
Have you been to the Lion and Tusk Museum yet? It's open today from 10am - 3pm at Unit 4, 14 Portside Dr, Mount Maunganui. Come and see a massive display of Rhodesian military history records and exhibits of uniforms, medals and equipment. Opening hours are 10am – 3pm Thursday to Sunday. For more information click here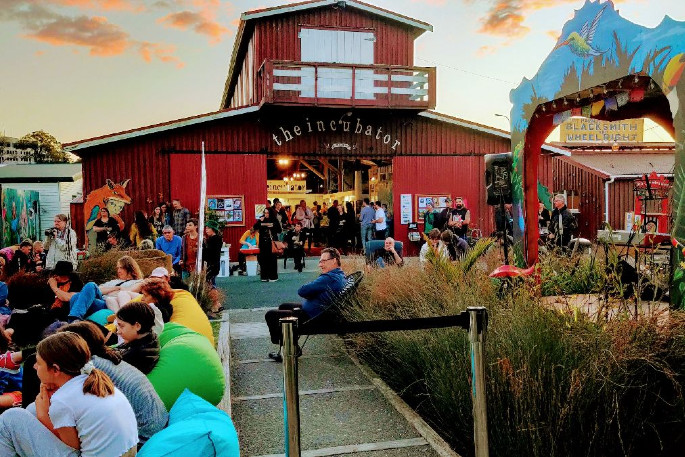 The Incubator. Photo: Supplied.
At The Incubator Creative Hub at Tauranga Historic Village, there are many exhibitions, workshops and events happening daily. For more information click here. Exhibition hours are 10am – 2.30pm.
The John Key Trio are performing at The Barrel Room tonight for this month's Jazz night. John Key - Roger Fox Big Band, Mike Booth -AKL Jazz Orchestra, and BR Jazz Night regular Wayne Melville will be playing from 7pm.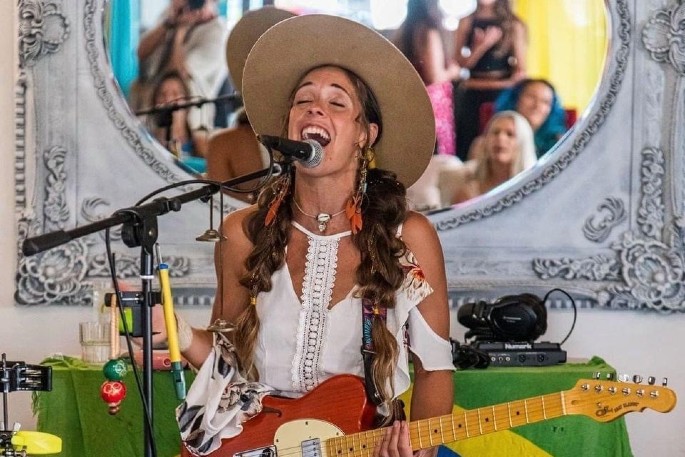 Head along to the Mount Social Club 6pm to hear Camila Lenhart live and enjoy delicious food, drinks and a great vibe.
What else is on today?
A Course in Miracles
A powerful transformational teaching to find inner peace. Stuck in past grievances and resentments? Get over it! Free Internet forgiveness workshop. https://jenniferhadley.com/how-get-over-it Txt 210 274 2502.
---
Association Croquet
At Club Mt Maunganui, 45 Kawaka St. Mon, Wed, Sat; 9:15am for 9:30am start. New players & visitors welcome. Ph Jacqui 574 9232
---
Bay Singles Social Group
Join a bunch of over 50's young singles. Weekend dinners, pot-lucks, occasional outings. Have a go! Ph Delia 027 284 8762 or Andrea 021 133 0313
---
Beth-El Messianic Family
Celebrate Shabbat (Sabbath) as did Messiah Yeshua (Jesus), his disciples and early believers. It's time. All are welcome @ Otumoetai Primary 10am. Joel 02 176 8043 info@bethel.org.nz
---
Bethlehem Pottery Kids Classes
Kids love playing with mud? Sign them up to Kids Pottery Classes, various projectsMax 8 Kids, FIFS, for more info Contact Juliet 021 271 1433 BPC.kidsclasses@gmail.com
---
Genealogy Informal Group
Discussion and help for researching your ancestry. 1:30pm Hall behind Brain Watkins House, 233 Cameron Road. Ph Janet 576 8833
---
Greerton Hall Market
2nd and last Saturday of each month. 8am-12pm. Stalls inside/outside. Discounts for charity groups. Refreshments at kitchen. Phone/txt for site. Tricia 07 543 1487 or 0279082952, www.facebook.com/greertonhallmarket
---
Indoor Bowls
Sat, Tues & Weds at Tauranga Senior Citizens Club, 14 Norris St (behind Pak N Save). 12:45pm start. $3 entry includes afternoon tea. New members welcome
---
Justice of the Peace
10am-12pm The Crossing Shopping Mall
---
Katikati Lions Moggies Market
8am-12pm Memorial Hall, Main Road Katikati. Artisan arts and crafts, plants, veggies, food, wool, sausage sizzle, many more stalls. Ph Sharon 0223180196 or Lois 0121313167.
---
Katikati Tramping Club
An easy walk around the Te Iringa Lagoon and other walks in the Huntly area. Ph Anita 07 863 7401
---
LOL Laughter Wellness
Laugh away the winter blues with us. Arataki Community Centre, Zambuk Way, 11-11:45am. No experience required. Koha. Ph Trish 022 036 6768 lollaughterwellness@gmail.com
---
Otumoetai Tennis Club
Adult tennis. Start 1:30pm. Bellevue Park Windsor Road (adjacent to swimming pool). New players and visitors welcome. Ph Victor 0275771818 a/hrs
---
Papamos Friendly Group (55-65s)
Want to join a small group for social get togethers? This is not a singles only nor a dating group. Anyone interested please text 0274034130
---
St Stephens Jigsaw Library
Every Saturday 10am-12pm500 puzzles availableHire: 1000p for $1, 500p for 50c Large pieces available. Choose from childrens, Landscape, animals, Collections. See you at Highmore Terrace, Brookfield
---
Taoist Tai Chi Arts
Cultivating Balance, New beginning classes, Mon - Sat, Tauranga, Te Puke, Papamoa, Mt Maunganui, Katikati.www.taoisttaichi.org for schedule & times or Margie Ph 02 150 0320
---
Tauranga Farmers Market
7.45am-noon at Tauranga Primary School cnr Cameron Road & 5th Avenue. Rain, hail or shine. Direct from the Producers. Support Local.
---
Tauranga Floral Art
Beginners class, workshop, competition, and morning tea. Baptist Church Tauranga 9:30 am. New Members welcome. Ph Sue 07 552 6681
---
Tauranga Social Dance
7-10pm Baptist Church 13th Ave every 2nd Saturday of the month. Ph Jan 576 3455
---
Tauranga Social Dance
7-10pm Baptist Church 13th Ave every 2nd Saturday of month. Ph Jan 576 3455
---
Te Puke Scottish Society
Dance, Saturday, 21st August, 7-10:30pm, Memorial Hall, Jellicoe Street, Te Puke. Live music, air conditioned hall, supper, raffles. Theme: TARTAN. $7 entry. Ph Valerie 573 7093
---
The Sociables
A group of males and females in the 30's/40's and 50's age group. That meet for dining out, bushwalks etc. Ph 022 012 0376
---
Well-being for Women NZ
You're invited to join a conversation on the health and well-being of women today. 12:30-3pm. Ph Ingrid 02 195 2690
---
More on SunLive...