Kawerau hot pool closed for further evaluation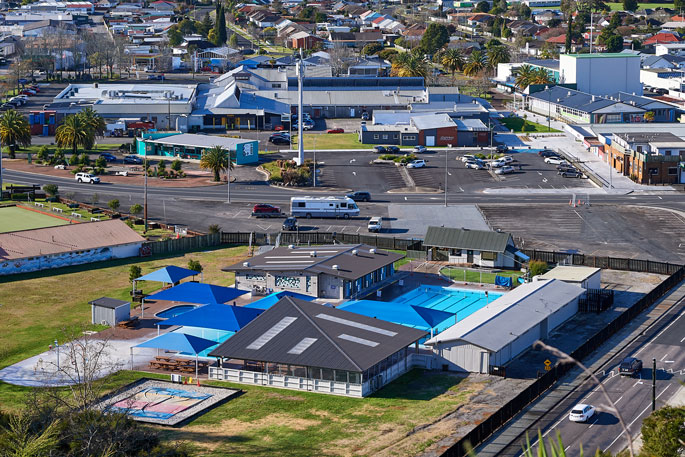 A failure in the structure of the well accessing hot water for the Maurie Kjar Memorial Swimming Pool complex in Kawerau may be the cause of low water temperatures that continue to keep the pool closed this winter.
The free geothermally heated pool complex managed by Kawerau District Council has been closed on and off since the beginning of July after water temperatures dropped below 13 degrees - too cold for winter swimming.
The pool briefly reopened on July 28 after successful clearing of silica build-up in the geothermal borehole initially caused the temperature to return to its usual winter temperature range of 32-to-38 degrees.
Then, on August 1, the council closed the pool again due to the temperature dropping.
Council communications and engagement manager Tania Humberstone says the council has been working with geologists and well drillers to resolve the heating issues.
"A silica build-up in the well was suspected, so the well was drilled and flushed and the blockages were removed. However, the well carried on releasing fine sand and other debris over the following week.
"The well was flushed and blown - the process of allowing high pressure steam to blow out any loose material - several times according to standard well procedures. The amount of material decreased, however a small release of material continues to cause blockages in the filters and heat exchangers of the pool heating system.
"This continued release of material suggests a failure in the well structure. The council is now seeking further professional advice from geologists. The well will be evaluated with a well probe to determine the cause.
Humberstone says the pools will remain closed while the council decided on the best option moving forward.
"We know how much this complex is used by our community and we will be working to find the best long-term solution as quickly as possible. Council will continue to provide regular updates and thanks the community for your patience," she says.

More on SunLive...