Silver lining for BOP Olympian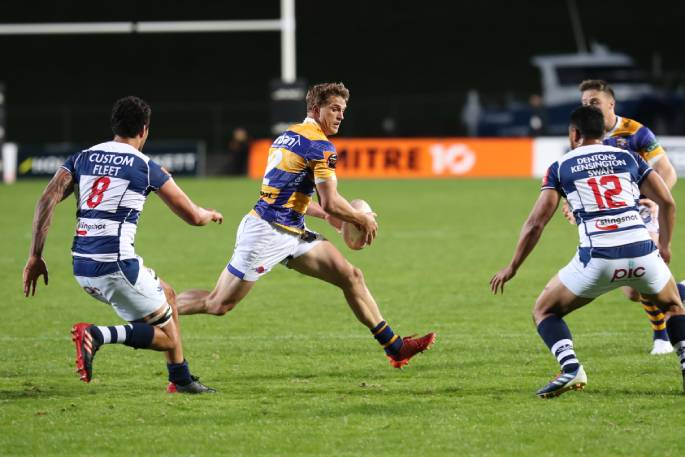 Scott Curry is currently enjoying a relaxing period in managed isolation after his Olympic campaign with the All Blacks Sevens.
The 33-year-old from Reporoa is now in decompression mode after his second Olympic outing, following the sport's debut at Rio de Janeiro in 2016.
The Men's Sevens tournament ended with another medal toward New Zealand's record haul from Tokyo.
However, it is tinged with disappointment that the men did not match their Black Ferns Sevens sisters who claimed gold.
The All Blacks Sevens won a silver medal after defeat to perennial rivals and fellow Sevens powerhouse Fiji in the final.
Whilst Curry admits there is no shame in missing out to the Pacific Island nation, as a Kiwi rugby player, finishing second is alien.
"We went there to win a gold medal," says Curry.
"So there's a little bit of frustration we didn't play the way we wanted in that final game."
However, the reality of becoming an Olympic medalist does now appear to be sinking in.
"Reflecting on it, after a week or two, an Olympic silver medal is a pretty awesome achievement," he says.
"It is cool to bring that back to New Zealand."
Curry, now lives in Pāpāmoa, with the New Zealand Sevens programme based out of the Adams Centre for High Performance in Mount Maunganui.
It is that affiliation which has seen the Bay of Plenty claim both rugby teams from Tokyo as their own.
Curry helped New Zealand's men's rugby sevens team win a silver medal in Tokyo.
As Curry, himself a BOP boy, alludes to, the centralisation at Miro Street and Blake Park has played a role in the team's turnaround from Rio 2016, where they exited at the quarter-final stage.
"It has been huge for our development as a team," says Curry.
"It is like a full-time job now. We have made massive strides in our game which is pretty cool. So it has been really helpful.
"The Adams Centre has some pretty awesome facilities. With the fields right outside the door it is a real good set-up.
"The guys love living here and it has been awesome for our team."
The sport found itself under a bright spotlight at Tokyo, with the gold-medal winning women's team gaining global attention.
Curry is pleased to see the sport, with which he has been an international representative for over a decade, gets deserved attention during the Olympic period.
"Everyone gets behind the New Zealand team at the Olympics, no matter what sport it is," he says.
"It is huge for Sevens to be involved in the Olympic Games.
"It's the same for other sports. The surfers, it was their first Olympics and talking to them and how pumped they were to be a part of it was really good to see."
As for what's next for Curry, the former Steamer is not taking part in this season's Bunnings NPC. Including a pre-Olympics warm-up tournament in Australia, Curry has been away from home for two months and the lure of normality, and a rest, now beckons.
"I've been away from my friends and family so I'll be catching up with them and chilling out with them," he says.
"When you have been on the road for a long time sometimes it is nice to just be at home and do the simple things like going for a walk, getting a coffee or just staying at home.
"I am looking forward to that for sure."
More on SunLive...