No Time to Waste, says Council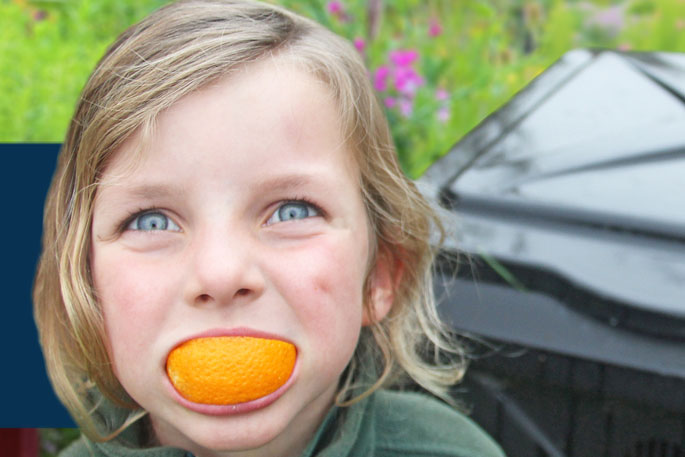 We all know reducing waste is good for the environment, and there are financial benefits too, but how can we get better at it?
That's the question Hauraki District Council will be asking its communities over the coming months when it reviews the way waste is managed in the district.
Mayor Toby Adams says it's clear people in the district care about reducing rubbish and looking after the environment, and the Council wants to work with those people, iwi and organisations such as Enviroschools to share ideas and find new ways to reduce, reuse and recycle.
"We received lots of feedback about waste management during our Long Term Plan engagement and we've taken that on board. Now we want to dig a little deeper, learn from each other, and come up with a plan to significantly reduce the amount of rubbish we send to landfill," he says.
A recent audit of kerbside rubbish in the district revealed that while we may have the best intentions, there's still plenty of scope for improvement and some simple wins.
Most notably, more than half the contents of weekly rubbish bags is food and kitchen waste that could be diverted from landfill by composting and another 10 per cent could be recycled.
"Of the average 46 tonnes per week we collectively throw away in yellow kerbside bags, 29 tonnes could have been diverted from landfill – that's the equivalent of 29 elephants going into the ground every week that don't need to be there," the Hauraki Mayor.
On top of that, a third of all recycling bin content in the district is contaminated, which means it's either dirty or not recyclable.
Common non-recyclable items recovered include nappies, dead animals and medical waste.
"We know there are plenty of people and organisations in our communities doing an amazing job of reducing waste and we're keen to learn from them. We also want to make sure everyone has access to the tools and services they need to reduce, recycle and reuse waste so we can all do our bit to look after the environment," says Adams.
Waihi Ward Councillor Duncan Smeaton, who is also Council's Waste Minimisation Working Party Chair says modern landfills are becoming more sustainable, for instance capturing methane gas to convert to electricity for the national grid, but the landfill the district currently uses at Tirohia is running out of space and has a limited lifespan.
The Government has also signalled a move towards a 'low waste, low-carbon' future, which means the cost of landfill disposal will increase significantly over the next four years.
"We pay per tonne for the waste we take to landfill and that is going to go up significantly. Reducing waste as a community is one way we can cushion these cost increases," Smeaton says.
He says buying less and reusing more, also conserves natural resources and helps reduce carbon emissions.
"We've recently adopted a Zero Carbon Promise, which outlines where we can lower emissions caused by our business operations to help fight climate change, so it all links together. One person or organisation can make a difference, but if we all get on board we can really tip the scales."
There will be lots of opportunities to join the No Time to Waste conversation, share ideas, and contribute to Council's Waste Management and Minimisation Plan over the coming months but to start with the Council is asking its communities to take part in a short survey.
Find out more and take the survey at https://weneedtotalk.hauraki-dc.govt.nz/no-time-to-waste
More on SunLive...