Tauranga port encourage vaccination amid scare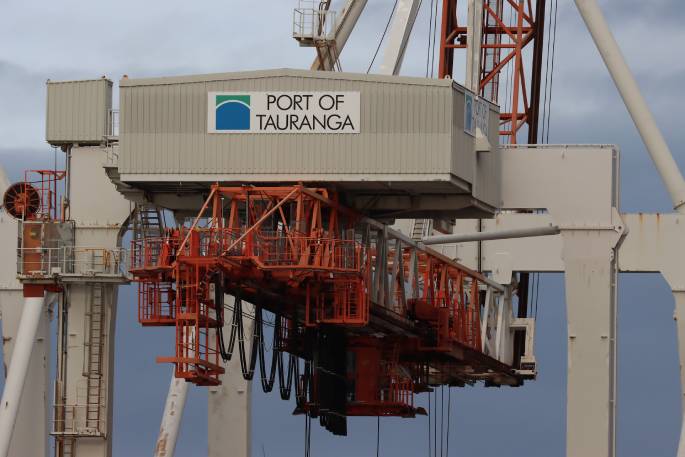 Port of Tauranga say they strongly support their workers getting vaccinated and will be hosting another two vaccination clinics over the next fortnight.
This comes after the Rio de la Plata shipping container Covid-19 scare and the revelation of a low number of vaccinated frontline workers operating at the port.
As of July 22, 60 per cent of the frontline border workers in the Bay of Plenty haven't had a single Covid vaccination.
The news came to light after 11 crew members on the Rio vessel tested positive for Covid-19
Yesterday also saw 94 port workers told to isolate after they were identified as having contact with the ship during the four-day period it was berthed at the Port of Tauranga. As part of the urgent testing regarding port workers in Tauranga, 109 negative test results have been returned so far.
Covid-19 Response Minister Chris Hipkins revealed yesterday in a post-Cabinet media conference that only nine of the 94 initially identified port workers told to isolate as a result of the Rio scare have been vaccinated.
It was a figure he says is "too low".
A Port of Tauranga spokesperson says that whilst most of their directly employed staff are vaccinated, other companies also use the port.
"Almost all of our own frontline staff are vaccinated, but there are dozens of companies that work on the port," says the Port spokesperson.
"Vaccinations have been available at Port of Tauranga since March but the border order making vaccination compulsory was only introduced on July 14."
She says that frontline port workers must now have their first dose by September 30.
"We strongly support vaccination and have provided information sessions and vaccination centres on site," says the Port spokesperson.
"We are hosting another two vaccination clinics on site over the next two weeks.
"Vaccination is another useful tool in the fight against Covid-19, but we will continue to follow all our other precautions that have worked for the past 18 months; frequent cleaning, use of PPE, physical distancing from ship's crew and regular Covid-19 testing."
The spokesperson says these precautions were followed by all workers who boarded the Rio de la Plata last week.
"Port of Tauranga treats all vessels as if they have Covid-19 on board and will continue to do so."
More on SunLive...