Snow forces Central North Island highway closures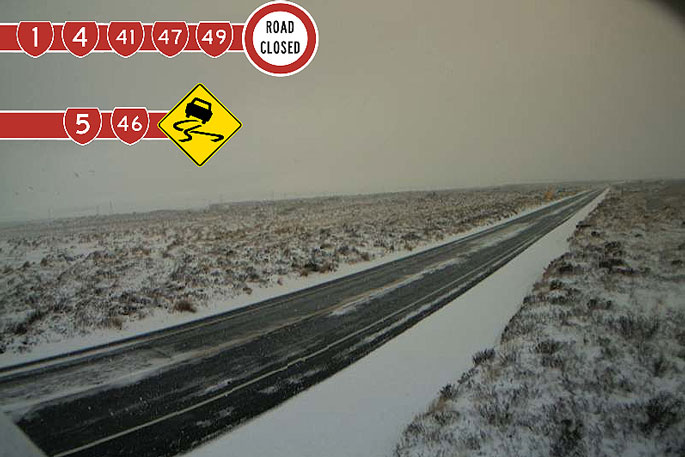 A cold front has swept across New Zealand in the past 24 hours, leaving motorists stranded, closing schools and bringing a heavy dusting of snow on ski fields.
The Desert Road remains closed this morning due to snow.
At 6am today, Waka Kotahi Transport Agency reported that the Central Plateau fully closed last night at midnight.
People are being advised to detour via New Plymouth or Napier.
A NZTA spokesperson says State Highway 5 Napier to Taupo is open this morning.
"However, extra care should be taken with winter driving conditions remaining."
UPDATE 6AM, TUE 10 AUG
The Central Plateau fully CLOSED last night at midnight. Detour via New Plymouth or Napier.#CLOSED
• SH1 Desert Rd
• SH4 Ohakune to National Park
• SH41 Manunui to Kuratau
• SH47 Rangipo to National Park
• SH49 Waiouru to Ohakune
• Napier Taihape Rd pic.twitter.com/UBqIGndIPX

— Waka Kotahi NZTA Central North Island (@WakaKotahiCNI) August 9, 2021
Some highways across the country have also reopened, with a warning that there will be ice on the roads in the coming days.
The fresh snow was a welcome sight at Temple Basin in Arthur's Pass and ski area manager Elliot Smith says it means the upper terrain will open for the first time this season.
"It was pretty wild last night, we had southeasterly gusts up to 90km and we got 25cm at the lodge and about 40cm of snow so we're looking to open the skifield."
More snow was forecast for Thursday, then more again next week, which Smith said could make it a good August for the skifield.
But the heavy snow prompted the NZ Mountain Safety Council to issue avalanche warnings across the South Island.
Avalanche Danger ratings have risen too high for Aoraki/Mt Cook, Two Thumbs, Craigieburn, Nelson Lakes and Tongariro.
Back in Arthur's Pass, Flock Hill Lodge manager Andrew Cullen says about 25 stranded motorists were rescued from State Highway 73 yesterday afternoon.
"We took the farm vehicles out with chains on at about 4.30pm yesterday. We had people that got stranded sort of about 2km down the road, but we've ferried them back here and fed them and put them up."
One driver decided to take a caravan over Porters Pass after being asked to pull over and wait, which was part of the reason the highway remained closed.
It had to be safely removed from the narrow road before it could be re-opened to two lanes.
Cullen said those in the pass were geared up for whatever Mother Nature might throw at them.
"People shouldn't have been driving through, they would have driven through two or three road closure signs.
"Even the people here were very much like 'we just wanted to get home', but when you're in an alpine pass you need a little bit more respectful of the warnings that are out there and what people have been told."
It stopped snowing in Arthur's Pass this morning, and by 3pm, the road had reopened as had the Lewis Pass, reconnecting Canterbury with Nelson and the West Coast.
More on SunLive...