Live: PM speaks in post-Cabinet briefing
4:04pm Monday 09 Aug, 2021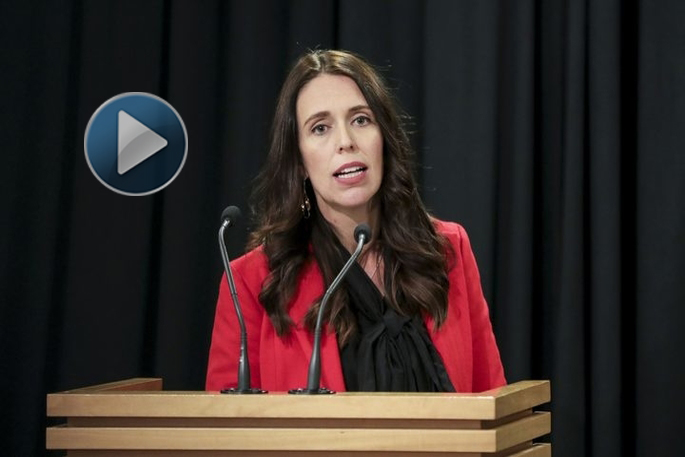 Vaccinations will open to people over 50 from Friday, earlier than had been planned.
Prime Minister Jacinda Ardern accompanied by Covid-19 Response Minister Chris Hipkins made the announcement after a Cabinet meeting this afternoon.
Last Friday, people aged over 55 were able to book for vaccinations, a threshold that was five days ahead of the government's initial plans.
Ardern says the past week had been the best week so far for the vaccination rollout, with 21 per cent of the eligible population now fully vaccinated and more than a million bookings in the government's system.
"This very rapid take-up of the offer to be vaccinated is fantastic ... our system is now ready to move - ahead of schedule - to the next age band," she said.
There are about 319,000 people in the 50 to 55 age group.
Those who have not booked and are eligible could call the Covid-19 vaccination healthline on 0800 28 29 26 between 8am and 8pm, seven days a week, she says.
Ahead of the Reconnecting New Zealand forum on Thursday, Ardern says the government is keen to resume international travel, but had to close borders to keep New Zealanders safe.
She says Professor David Skegg, who led the advisory group that is reporting back this week, will speak specifically about the additional risks posed by the Delta variant.
Hipkins this afternoon says the roughly 300,000 people in the 50-plus age group will be able to book a vaccination from Friday, 13 August.
"This is a great all round response and means we're in position to open the 50-plus age band for vaccinations earlier than planned," says Hipkins.
"Being able to open another age band so quickly is a real confidence booster and shows how well New Zealand is embracing the vaccine."
Rio De La Plata container ship
Asked about the risks posed by the Rio De La Plata container ship off Tauranga, Ardern says the government has always prioritised frontline workers, including port workers, for vaccination.
"They have had vaccines available for some time," she says.
"What we have encountered though are a range of barriers to those individuals having a vaccination and that includes, unfortunately, misinformation, hesitancy and of course from the ports themselves a concern that mandating would destroy, potentially, supply lines."
She says a situation where border workers were not vaccinated is not tolerable however, which is why the government has mandated that workers at the border must have their first dose by 26 August.
"That is in spite of the concerns that are being raised that these are privately employed individuals ... we still nonetheless believe it to be so important to New Zealand's health and wellbeing we are mandating it, and it may mean job loss.
"There's always been urgency, right from the beginning we said 'this is our most important group'."
Hipkins says there are two cut-off dates, depending on the kind of border worker - with one group requiring at least a first dose by 26 August, and the other requiring it by the end of September.
The minister says there has been a lot of work carried out to encourage voluntary vaccination.
"The feedback we've had - from some of our smaller ports in particular ... it could potentially mean they have to stop both receiving and sending out cargo," he says.
Even Tauranga, one of New Zealand's biggest ports and where the ship in question has been docked, had concerns about this, he added.
Hipkins says officials would need to take a "good clear look" at the situation around the ship, including whether New Zealanders should have been allowed on to the ship - even while wearing PPE - when there were concerns about Covid-19 being on board.
It was his understanding that there was a four-day period where the ship was berthed in Tauranga, between Wednesday and Saturday last week.
"That is exactly one of the things we will be looking closely at is exactly who knew what and when, and whether earlier action should have been taken."
Ardern added there were a large number of commercial ships coming in that often had a rapid turnaround of offloading goods, but there were very strict requirements for crew movements for those ships because they were treated as though they have the virus. But she wanted port workers to be vaccinated too, and to not simply rely on infection controls.
More on SunLive...