Better than Sweden? BOP's incredible Olympics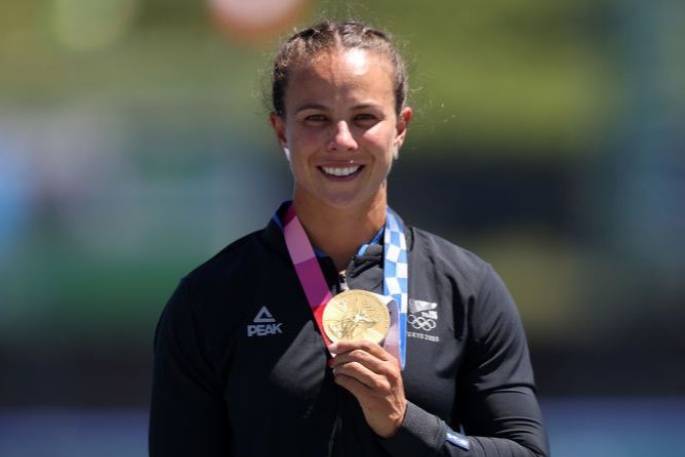 New Zealand is celebrating its most impressive Olympic Games in history after claiming 20 medals at Tokyo 2020.
The Bay of Plenty has played a huge role in that success.
With four gold medals, two silver medals and two bronze medals, the region has an overall tally of eight medals in total from New Zealand's overall tally.
In fact, if the Bay of Plenty were to have competed as its own nation at the Tokyo event, they would have finished joint 20th with Norway.
That is above countries such as India, Jamaica, Nigeria, South Africa and Sweden.
The main reason for the Bay of Plenty's success has been Lisa Carrington.
Born in Tauranga, the Ōhope paddler dominated the water at the Sea Forest Waterway claiming three gold medals, taking her personal tally to six medals. In the process, she claims the accolade of New Zealand's greatest Olympic athlete.
She paddled in 12 races in the space of six days, and made four finals. Not only did she win her third consecutive K1 200 gold medal, but she branched out, winning golds for the K1 500 and K2 500 and ended her staggering campaign with a fourth placing in the K4 500.
Then there are the two Rugby Sevens teams.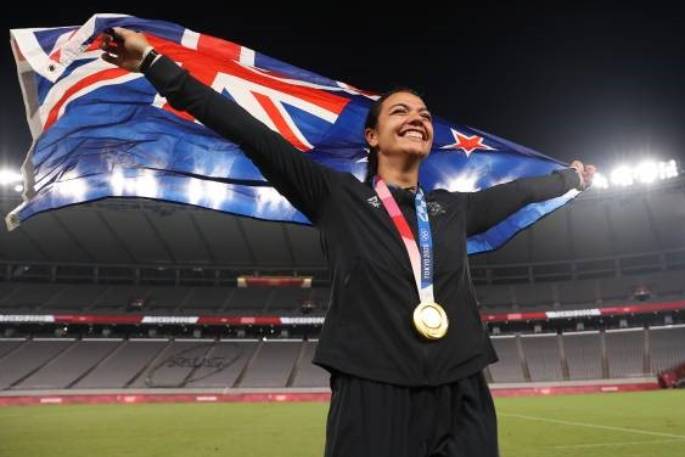 Rūātoki's Stacey Fluhler was part of the Black Ferns Sevens side who claimed rugby gold. Photo. Supplied. New Zealand Olympic Committee.
Both must be shared with the nation as a whole, but considering they are based out of Mount Maunganui's University of Waikato Adams Centre for High Performance, nobody could begrudge the Bay for claiming them as our own.
Inspired by Pāpāmoa-based captain Sarah Hirini, the women's sevens team claimed a special gold medal after a breathtaking semi-final win over Fiji and a sweeping triumph over France in the final. The players not only captured the attention of domestic audiences, but went global with their entertaining and refreshing post-match interviews as well as their humility in victory.
The men's team came up short against the all-conquering Sevens force that is Fiji. However, a silver medal was a huge improvement on the disappointment of Rio de Janeiro five years ago, when the All Blacks Sevens were eliminated at the quarter-final stage, medal less.
Peter Burling added a silver to his overall Olympic medal haul. The Tauranga sailor narrowly missed out on gold in the 49er, alongside partner Blair Tuke, after a resurgent Great Britain pipped Germany to first place in an agonisingly close gold medal race.
Dame Valerie Adams, New Zealand's flag-bearer for the closing ceremony, also maintained her status as a regular medal winner. Rotorua's shot put star won her fourth Olympic medal, claiming bronze.
"One day when my children Kimoana and Kepaleli understand what their mum does I hope they will be just as proud of this significant moment too," says Adams, regarding being asked to carry the flag at the closing ceremony.
"It's fair to say Tokyo 2020 will go down in history, the success of these Games is an absolute testament to the people of Japan who enabled us to safely come together and inspire and unite the world. Arigatō gozaimasu."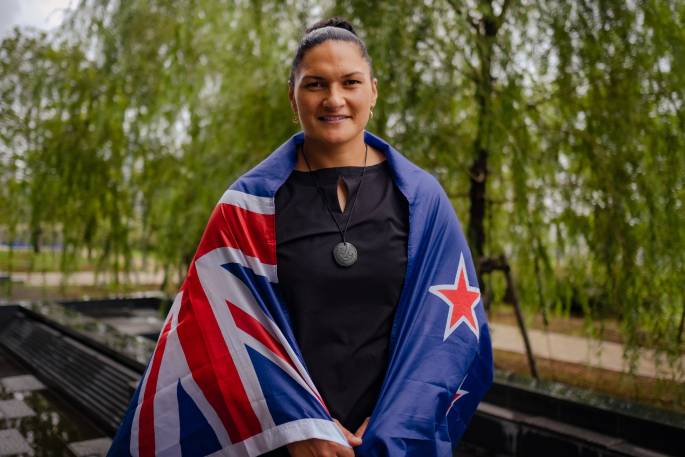 Rotorua-born Dame Valerie Adams won a fourth Olympic medal and was the nation's flag-bearer for the closing ceremony. Photo. Supplied. New Zealand Olympic Committee.
So it ends where it began, with New Zealand's first medal of these Olympic Games. Hayden Wilde, the outside chance in the men's triathlon, claiming bronze in a brutal finish. The 23-year-old from Whakatāne bursting into tears in an emotionally raw post-race interview highlighting how the Olympics remains the pinnacle of sporting endeavor.
Others, such as Waihi's trampolinist and bronze medalist Dylan Schmidt, a former pupil at Matahui School in Aongatete, and Hungarian water polo bronze winner Rebecca Parkes, from Mount Maunganui, also add shine to the Bay of Plenty's medal-laden Olympic Games.
There must be something in the water.
More on SunLive...