BOP's Operation Cover-up a success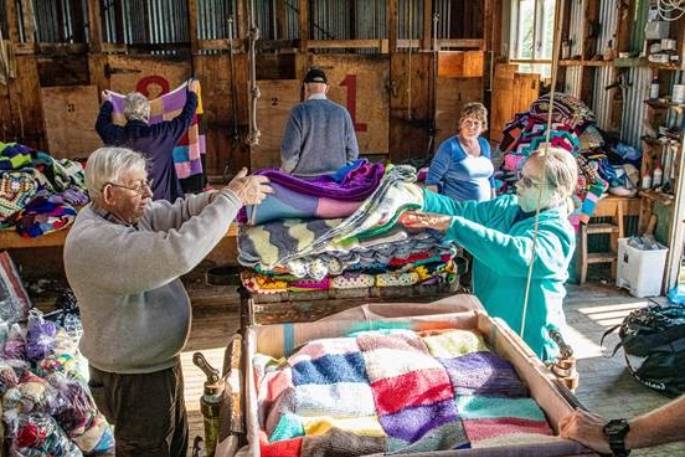 It has been a case of needles at the ready in the Bay of Plenty, as knitters from across the region have provided hundreds of kilograms of warm and wooly wears for the freezing Eastern European winter.
As part of Mission Without Borders' Operation Cover Up initiative, residents have joined the rest of New Zealand in providing warm clothing and blankets for those in need on the other side of the globe.
The programme was started by Taupō's Liz Clarke more than 20 years ago and now has keen knitters across the nation giving up their time and expertise to help the cause.
Elsa Pullenger has been involved in the programme for the past five years and is the current coordinator for the Bay of Plenty.
However, Elsa has made it clear it is a combined effort.
"I don't do it by myself," she says.
"There is a group of very enthusiastic support people who look after different areas of Tauranga.
"I don't know exactly where they all come from but they all seem to turn up on the day."
Elsa believes that the Covid-19 lockdown last year, and the accompanying monotony, saw many people take up the pastime or rekindle a former flame.
Elsa has a background in rehabilitation and believes practicing the skills necessary to forge a blanket or jumper is great for the body and mind of those involved.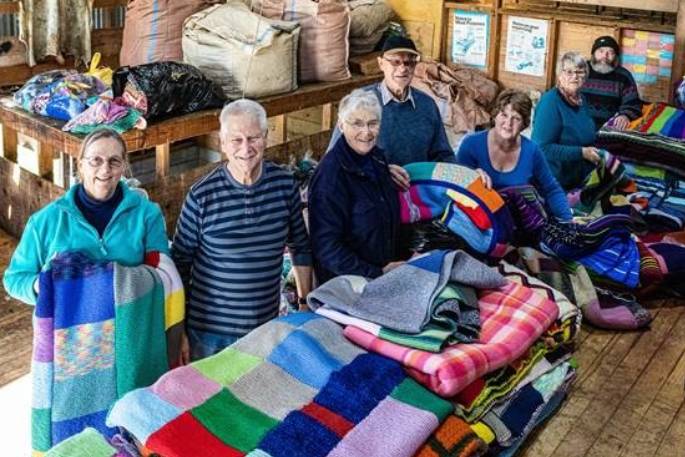 The effort has seen six wool bales sent off for use in Eastern Europe. Photo. Supplied.
"I think a number of people got bored during Covid and took up knitting or crocheting again," she says.
"Skill work can help you continue to mobilise even though they thought they couldn't do it. But they can with a bit of encouragement. Therefore it is worth it. You can also contribute to a community project."
The 2021 campaign has certainly been a huge hit. Six wool bale packs, provided by Farmlands, have been filled up.
Allen Coster, one of those involved in the mission this year, suggests each bale weighs somewhere in the region of 120kg with Elsa saying 270 large blankets are on their way to those in need along with smaller blankets, hats, scarves and jerseys.
Some personal stories have also caught the eye this year. One woman from Te Puke crocheted 11 blankets whilst a 100-year-old in Katikati provided four whole rubbish bags of scarves.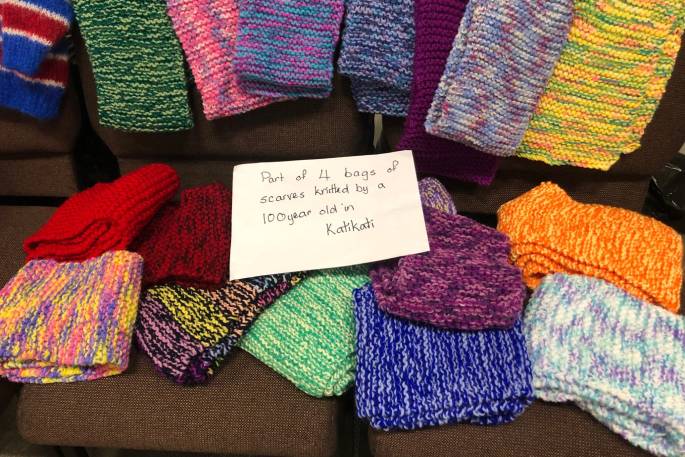 A 100-year-old woman from Katikati provided four bags of scarves. Photo. Mission Without Borders. Facebook.
The woolen items head to Auckland on Tuesday before being shipped off to Mission Without Borders' distribution centre in Rotterdam.
From there, they are distributed to various locations across Europe, including Romania, Moldova, Ukraine and more.
More on SunLive...