Using Artificial Intelligence for crop prediction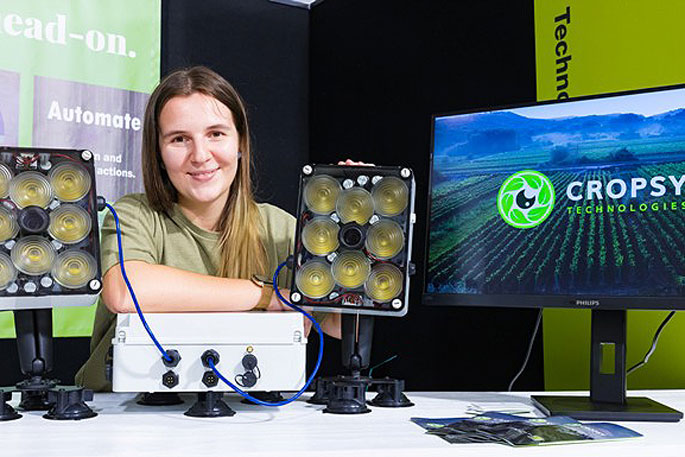 Hardware created by four innovators in their 20s could be a game changer for vineyard owners.
The product, by Cropsy Technologies, takes hundreds of thousands of photos of vines while fastened to a tractor, producing an extensive amount of data.
"The custom-made machinery analyses the photos in real time for things like pests, diseases, yield, pruning quality and dying, dead or missing vines," says Ali Alomari, who founded the business alongside Leila Deljkovic, Winston Su and Rory Buchanan.
"Our system builds a profile for each plant and tracks things like its vigour score, bunch count and the amount of shoots. It then deploys that information at scale so you can see patterns across thousands of vines and make decisions based on that."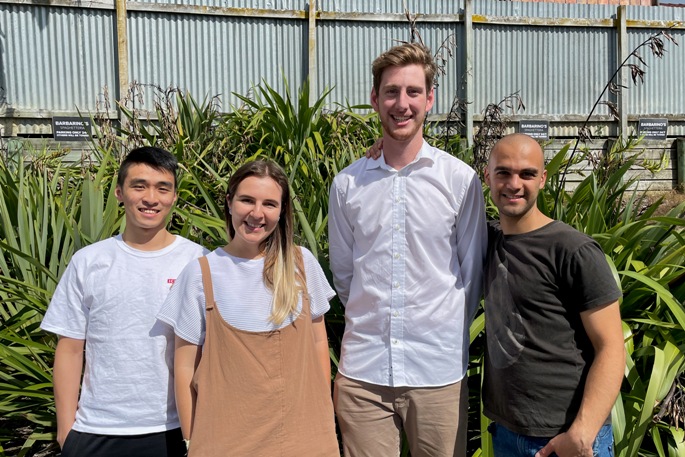 Cropsy Founders, from left, Winston Su, Leila Deljkovic,, Rory Buchanan and Ali Alomari.
On the ground
Cropsy's invention earned the business two of the biggest Fieldays Innovation Hub accolades: the 2021 Early Stage Innovation Award as well as the Young Innovator Award, equating to a total of $11,000 in prize money.
Cofounder Leila Deljkovic says this year's event was the group's first Fieldays.
"It was an amazing experience – seeing the new products in the Innovation Hub was definitely a highlight," says Leila.
"The prize money is going towards developing the technology and getting production underway."
Leila says the key to Cropsy's success may be their on-the-ground approach to product development.
"We've been to many vineyards since starting the company in 2019, and trials are still ongoing.
"Our biggest strength is really listening to the growers about what they need and being astute to what they care about.
"A barrier to tech like ours getting adopted is that it may be of value, but it only solves one problem.
"We are solving a wide range of issues growers face with a system that manages every single vine, so the best decision for every plant can be made early."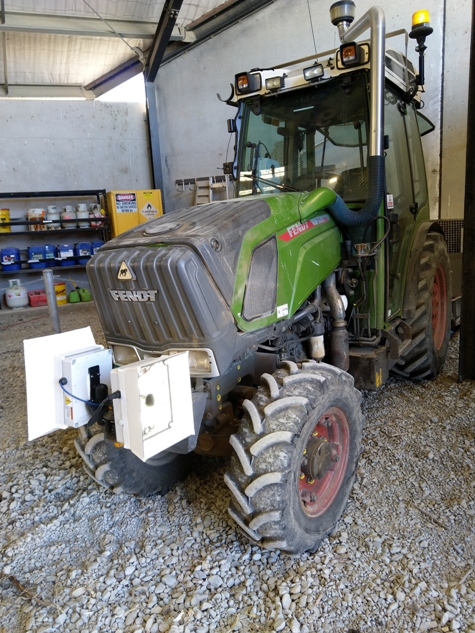 Cropsy's hardware takes thousands of vine photos while connected to a tractor.
Vines and computers
Ali and Leila, who both have a Bachelor of Engineering (honours) in computer systems from the University of Auckland, had their interested sparked in viticulture through their university honours project.
"The project was about how to identify diseases in grapevines and was our introduction into the industry.
"We thought it was really cool, and enjoyed finding out how our technical knowledge could help make the industry better."
The pair joined forces with Rory, who is a mechatronics engineer, and Winston, who specialises in computer science and mathematics, and established the company a year after graduating from university. They have recently employed a fifth staff member, who is designing the Cropsy app where growers will access the hardware's data.
For any students with hopes to start a business, Leila recommends reaching out to people in the start-up community.
"We got our start by getting involved in Auckland University's entrepreneurship programme, Velocity, and I'm sure other universities have something similar.
"At these programmes, you meet people with valuable knowledge who can help you develop your idea into a business.
"We met most of our advisors through Velocity, and those relationships have helped us get where we are today."
More on SunLive...