Tauranga's Rebecca Parkes wins water polo bronze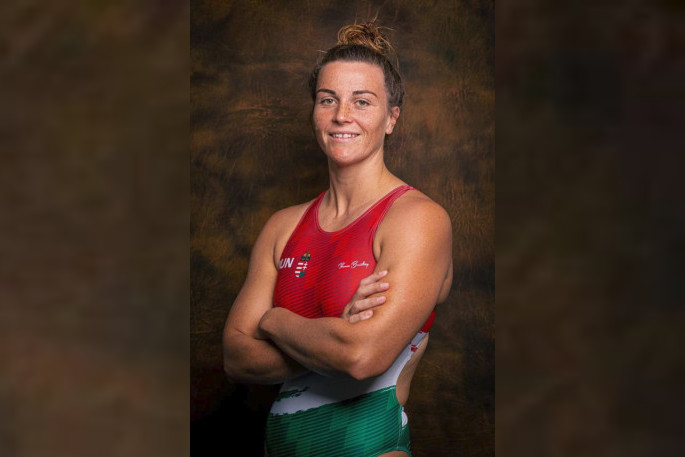 Tauranga's Rebecca Parks has won a bronze medal in the Tokyo 2020 Olympics in water polo for Hungary.
Rebecca's Hungary team won 11 to 9 against the Russian Olympic Committee after losing to Spain in the semifinals.
New Zealand Water Polo celebrated her achievement with a post to their Facebook page.
"Olympic Bronze with Hungary! What an incredible achievement for our Kiwi Rebecca Parkes, and what an inspiration to us all in Aotearoa. You make proud!" writes the commenter.
The 26-year-old is the second New Zealander to win an Olympic medal in water polo. At the 1900 Paris Olympics, Kiwi Victor Lindberg won a gold medal, while competing for the British team. He is NZ's first Olympian, and a gold medal winner, to boot.
Rebecca, also known as Bex, first started playing water polo for Mount Maunganui Girls, where she was coached by her father Rob Parkes, Blair Dunn and Karl Josephson.
She played for Tauranga Water Polo Club where she was coached by Rhys Flavell and Kurt Wilson. In 2011 Bex made the move to Auckland, where she attended Rangitoto College and furthered her water polo career, playing for North Harbour. There she was coached by Michael Buck and Matt Payne along with several other coaches.
Bex was also a NZWP representative from the age of 14 years and was a member of the NZ team who attended the first ever Youth Women's World Champs followed by a Junior World Champs the following year. Both teams were being coached by Richard Claridge and Michael Buck.
Five years ago, Rebecca turned professional, and has been a crucial part of the Hungarian Women's Water Polo campaign at this year's Olympics, including scoring three goals against Olympic champions USA.
Neither the Kiwi men's nor women's national water polo teams have ever qualified for the Olympics, with Australia normally taking the regional Oceania spot.
This scenario could change in the future. Australia has been confirmed as the host of the 2032 Olympic Games, and this could leave the Oceania spot wide open for New Zealand if qualification rules don't change.
More on SunLive...