What's on - rugby, music, model yacht sailing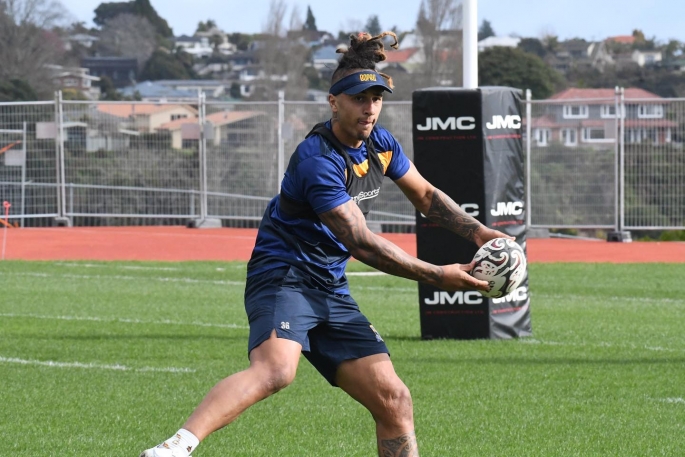 Good morning and welcome to Sunday. Ko te ra tenei i hanga e te Ariki. Ka koa tatou, ka koa hoki ki reira.
MetService are forecasting showers developing in the late morning which should turn to rain in the afternoon but clearing tonight. Winds will be turning northwest this morning and changing to southerly tonight.
It's a three-clothing-layer day with an expected high of 16 degrees, and an overnight low of 4 degrees. Low tide is at 12.50pm and high tide at 7.17pm. Sunset is at 5.35pm.
What's on today?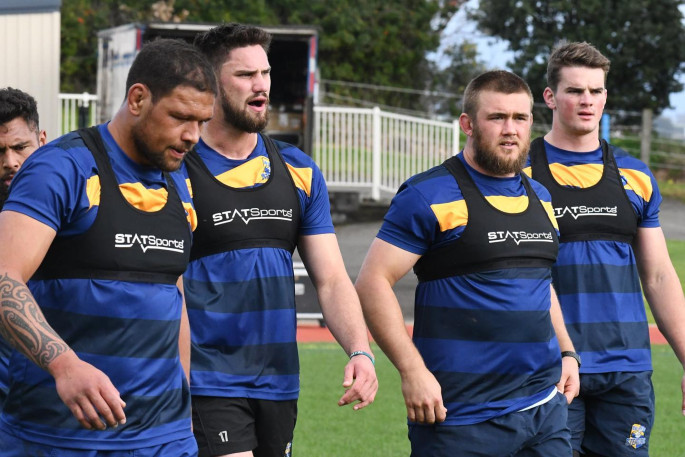 Come and support the Bay of Plenty Steamers in their first game of the 2021 season as they take on the Tasman Mako at the Tauranga Domain today. Gates open at 1pm with the game kicking off at 2.05pm.
Check out the markets today with the Sunday Farmers Market at Mount Maunganui Mainstreet, and the Little Big Market at Coronation Park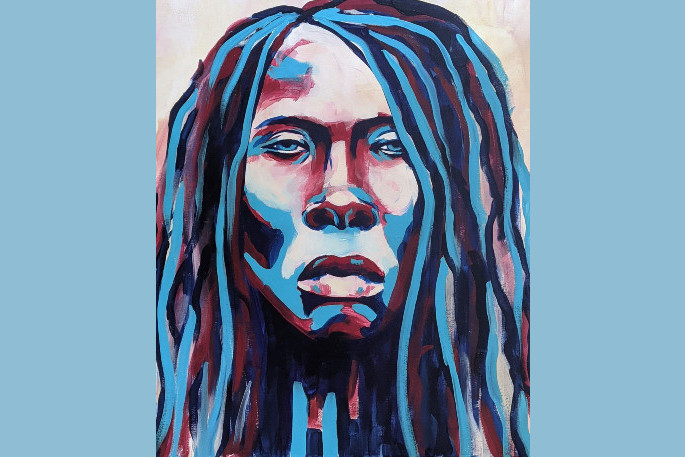 Tauranga abstract artist Anna Fox has an exhibition of work at The Incubator Creative Hub. The exhibition runs until August 23, and gallery is open today from 10am – 2pm.
Looking for live music today? Woody Dean, one of Queensland's finest entertainers, will be performing at Jack Dusty's Ale House in Bureta today from 3pm to 6pm. Click here for more information.
The Rag Poets will be playing at Tauranga Citizens Club from 5pm. They've been around for a while now, starting in the 1960s and 1970s. They've played in bands like The Fourmyula, Kal-Q-Lated Risk, Rockinghorse and The Warratahs and have the best part of 300 years of NZ music history in them with the voices and musicianship that comes from decades of performing. And now they've come together to find a musical home in this pedigree line up named 'Rag Poets'
Are you keen for an evening of Latin grooves? Head over to Mount Social Club at 10pm for a hot Latin night with music and dancing.
For more events visit My Tauranga.
The Mission House at The Elms | Te Papa Tauranga. Photo: Rosalie Liddle Crawford.
The Elms | Te Papa Tauranga in Mission St is open from 10am - 4pm. Come and view the Mission House and gardens. For more information click here
Take a walk through Tauranga Art Gallery and view the many exhibitions on display there this week. The gallery, in Willow St, is open from 10am - 4pm.
Love public art? CITY ART WALK TAURANGA app is a free to download walking tour of 20 public artworks in Tauranga's city centre. For more information click here
Enjoy workshops at ReMaker, with the community of makers, located at Our Place in Willow St. Click here for more information.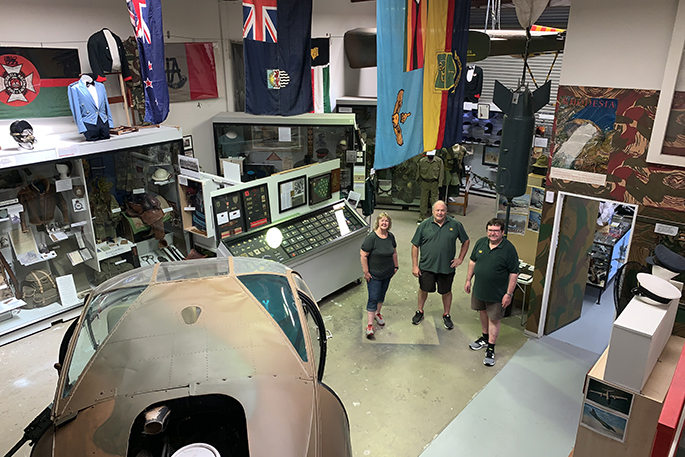 Diana Bomford, Tony Fraser and Hugh Bomford at the Lion and Tusk Museum at Mount Maunganui. Photo: Daniel Hines.
Have you been to the Lion and Tusk Museum yet? It's open today from 10am - 3pm at Unit 4, 14 Portside Dr, Mount Maunganui. Come and see a massive display of Rhodesian military history records and exhibits of uniforms, medals and equipment. Opening hours are 10am – 3pm Thursday to Sunday. For more information click here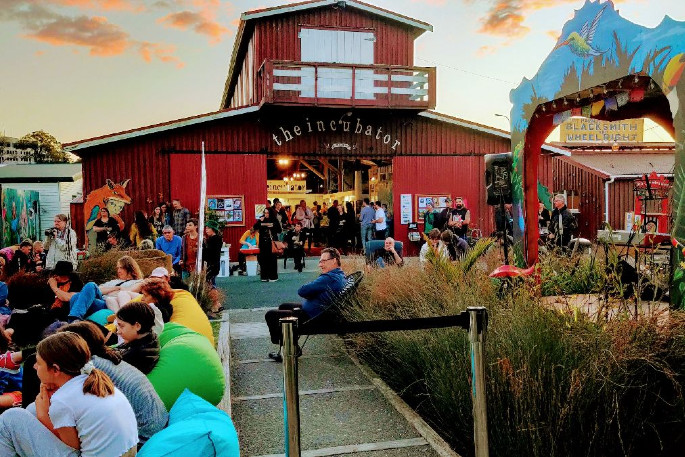 The Incubator. Photo: Supplied.
At The Incubator Creative Hub at Tauranga Historic Village, there are many exhibitions, workshops and events happening daily. For more information click here. Exhibition hours are 10am – 2.30pm.
What else is on today?
Croquet
at Tauranga Domain, Cameron Rd. Tuesdays, Fridays & Sundays. 12:45 for 1pm start. Beginners welcome. Ph Peter 571 0633
________________________________________
Enjoy travel, being hosted?
Friendship Force travel, hosting in NZ and world-wide. Visiting Northland November 2021, Australia & Winnipeg, Canada 2022. Ph Dianne 027 249 9859 or Jonathan 572 2091, Meetings monthly
________________________________________
Falun Dafa Exercises
Sunday 10:15am.Free to join us in the Parks. Ph/text Judy 021 042 5398 for the Locations in Tauranga, Papamoa & the Mount.
________________________________________
Golf Croquet
At Club Mt Maunganui, 45 Kawaka St. Tues, Thurs, Sun 9.15am for 9.30am start. New players & visitors welcome. Ph. Nev 575 5121
________________________________________
Maketu Market
Every 3rd and 5th Sunday. Setup from 7am at Maketu Village Green. $10 per stall. Contact Maureen 021 267 1685
________________________________________
Miniatures Club Tauranga
Meetings held 2nd Sunday of the month. [Feb-Nov] at Arts and Crafts Centre 177 Elizabeth Street Tauranga. "Making it Small" Ph Jan 07 542 0998
________________________________________
Quakers
Warm welcome to share your spiritual journey with group of friendly people. Tea, coffee, thoughtful conversation, silence and companionship. 10am-12pm. Cnr Cameron and Elizabeth. Ph 543 3101
________________________________________
Quarry Plant Sale
Te Puna Quarry Park 10am-1pm. Plants, garden ideas and equipment. Please bring cash for stalls
________________________________________
Radio Controlled Model Yachts
Sundays & Thursdays 1-3:30pm. Pond behind 22 Montego Drive Papamoa, sailing "Electron" Radio Controlled Yachts for fun. Adult beginners welcome. Graham 572 5419
________________________________________
Taoist Tai Chi Arts
Cultivating Balance, New beginning classes, Mon - Sat, Tauranga, Te Puke, Papamoa, Mt Maunganui, Katikati.www.taoisttaichi.org for schedule & times or Margie Ph 02 150 0320

More on SunLive...