Stupid Robot Fighting's international appeal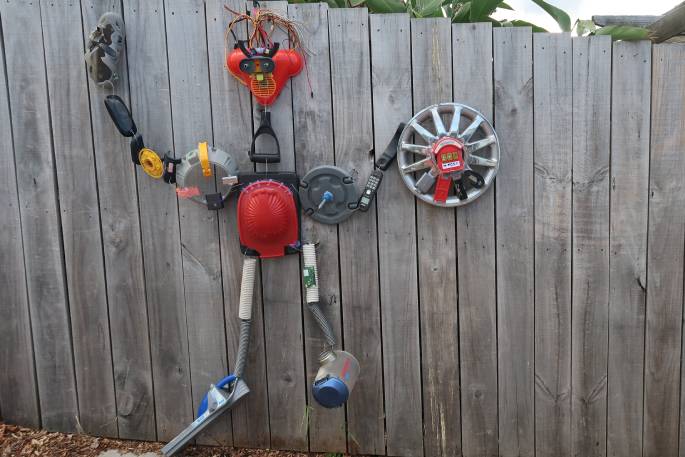 An international audience will once again be tuning in to Te Puke's John Espin's madcap sport, Stupid Robot Fighting.
The near life-size version of Rock 'Em Sock 'Em Robots will feature on ESPN2's 'The Ocho' for the second year this weekend.
'The Ocho', named in reference to the 2004 Vince Vaughan sports comedy 'Dodgeball: A True Underdog Story,' is a 24-hour TV marathon that celebrates the quirkier side of sporting competition.
It's the perfect antidote to those who might find the Olympics, even with the introduction of skateboarding and speed-climbing, a little humdrum.
Stupid Robot Fighting gets a 60-minute slot this year in which two competitors stand behind a marionette made from all manner of materials.
They are then pushed and pulled by poles, which control the fighting limbs, and engage in combat.
John says several YouTube influencers and a video game creator will be involved, with American enthusiasts remotely designing their own robots, naming them and following their careers.
"When you think about it," says an amazed John.
"There are Americans that are enthusiastic about rubbish in my car port. Just let that sink in for a moment."
Many of the heats for the event were shot at Bay Karts at Mount Maunganui which John says was a nice backdrop for the "garbage carnage" of Stupid Robot Fighting.
ESPN's recognition is certainly helping to inspire John to keep going with his atypical project, which he has been running since 2017.
"I've spent many a morning wondering if this is even worth working on as a thing," says John.
"When you have quite possibly the biggest sports broadcaster in the world affirming your work, it's quite a boost."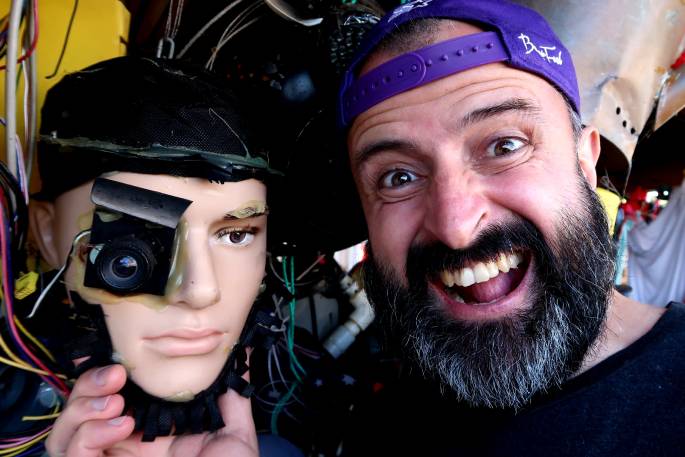 Stupid Robot Fighting creator John Espin. Photo. Supplied.
But he admits there is still plenty of work to be done.
"Achieving an international broadcast like this is super exciting," he admits.
"The interesting thing is the excitement is quite stifled by the work that needs to go into getting it done.
"I'm looking for some guest fight callers and I'm always needing fighters."
John's inventive sport will be broadcast alongside events such as air guitar, sign spinning and arm-wrestling on Friday in the United States.
Viewers in New Zealand can check out all the action from 11.30pm on Sunday, on Sky Sport.
More on SunLive...