Lisa Carrington's gold wins a proud moment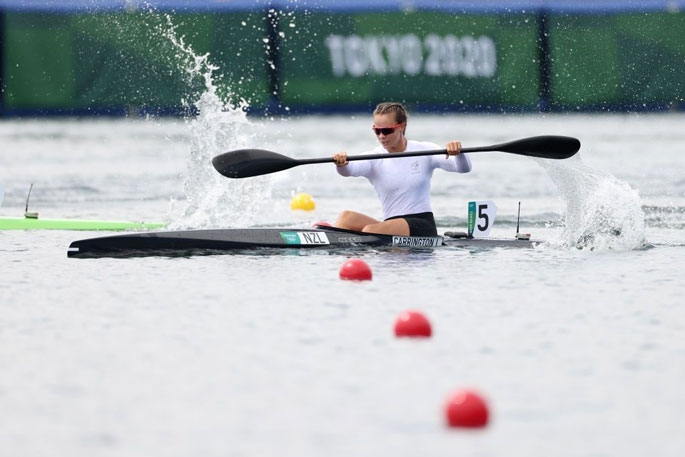 Whakatāne locals always knew Lisa Carrington was destined to win golds.
From her days as a nipper at the local surfing club to competitions at Whakatāne High School, the community say Carrington has always been ahead of her peers.
Now the 32-year-old's name will be remembered as New Zealand's most decorated Olympian.
The victory at the canoe sprint women's K1 500 final in Tokyo on Thursday gave Carrington her sixth Olympic medal and fifth gold, pushing her to the top of the country's Olympic podium.
"We're unsurprised," Whakatāne mayor Judy Turner told Stuff.
"She has been a hero for us for quite some time, even before the Olympics."
Eager to watch Carrington's second-to-last race, Turner joined other district mayors in a cramped foyer in Taupō after a local government meeting.
When Carrington took home the win, Turner gushed that she was Carrington's local mayor.
"It's a proud mayor moment definitely.
"She's a credit to her family and all the investments that have been put into her."
That proudness for Carrington's win was also echoed amongst Whakatāne surf club members, some of whom have been involved in the early stages of her training.
Club captain Michelle Cossey says the club and community is behind her 110 per cent.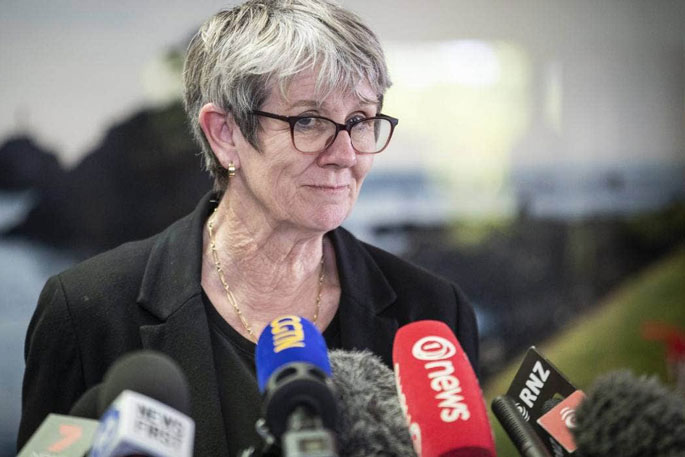 A parade to celebrate Lisa Carrington's wins is on the cards, Whakatāne mayor Judy Turner said. Photo: Rosa Woods/Stuff.
More than 300 people gathered at the Ōhope charter club on Thursday to watch Carrington's race and plan to do the same on Friday for Carrington's final event of these Games.
"Lisa is just out of this world. She's dedicated and the work she puts in is just incredible," Cossey says.
She says Carrington started out as a nipper at Whakatāne Surf Life-Saving Club, she then joined competitions in junior surf and senior division, before moving over to Mount Maunganui Surf Life-Saving Club for more experience.
She then became involved in kayaking and canoeing.
"She's gone leaps and bounds, and we are very proud of her.
"She hasn't forgotten her roots, her mum and dad are just here down the road from the surf club, and every time she comes into town she goes out of her way to do [a] session at the kayaking club.
Youth at Whakatāne High School also look up to her, principal Martyn Knapton says.
"The name Lisa Carrington is well known at this school as well as Stacey Waaka (Rugby)."
While Carrington's time as a student at Whakatāne High School was before Knapton's time, he says many teachers remember her smiling face.
A number of staff have also worked with her and her family as part of the surf life-saving club.
Her old teachers say aside from her natural skills in outdoor activities, she also did well academically and had "great work ethic".
"She is an example that there is strength in provincial New Zealand and little towns like Whakatāne.
"It's a powerful message to students that they can achieve at the highest levels and become successful in anything.
During the Rio 2016 Olympics, the town named a street in Ōhope in honour of Carrington – Carrington Lane.
The mayor plans to top that this year with a town parade.
"I'm hoping [Hayden] Wilde and Carrington will be coming home at a similar time to do a co-ordinated parade, but if not, maybe we'll have more," Turner says.
"The community is super keen to celebrate this. We are incredibly proud of her and all our athletes."
More on SunLive...