Silver Scroll nominee to hit Mount stage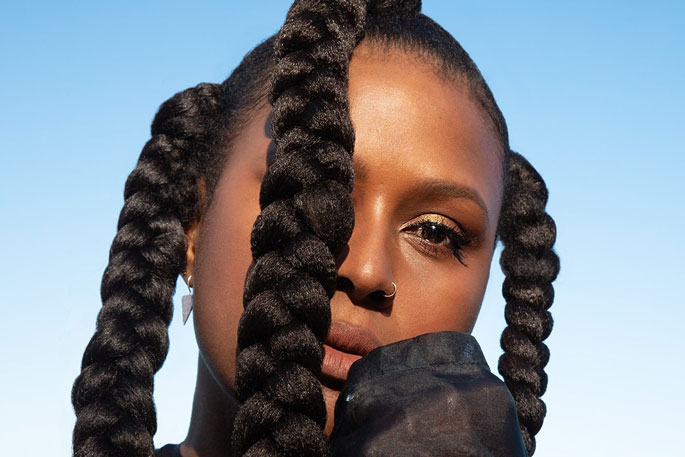 A wahine-driven acoustic show is being promised when a 2021 Silver Scroll nominee hits the stage in Mount Maunganui.
Deva Mahal is playing at Totara Street as part of her seven-date nationwide 'Kinship' tour.
She will be joined by Tauranga singer Georgia Lines.
"This tour is about music, voices, harmony, lyrics and the kinship between women when they join their voices together," says Deval.
"It's about emotion and showing strength through vulnerability. The power that comes from putting your thoughts and emotions together and then sharing that with people so that just maybe they might be able to do the same. I want to open people's hearts so we can all connect a little better."
If the name is familiar, it is because Deva was born with blues in her blood.
She grew up in Kaua'i, Hawaii with her famous blues and roots musician father Taj Mahal, who was born in Harlem.
She got used to the music life from an early age.
"I started performing and recording with my father when I was really young. It sparked that passion. I grew up singing in the choir and I studied music at university so I've had practical and academic training, but performing live has been my greatest teacher."
When she started touring she was able to acclimatise to road life easier because it wasn't new to her.
Her most precious memory of her father is singing together at Carnegie Hall for the first time, and the song that he wrote for her called "Lovin in My Baby's Eyes."
Deva moved to Aotearoa at 17 after she lost her sister in a car accident.
"Mum was here with my siblings so it just made sense to be close at that time. It was a very new experience but I have never been afraid to jump."
And jump she did, right into the New Zealand music scene, meeting the crew from Fat Freddy's Drop through her brother Imon Starr, which led to her performing with the band and singing with them on one of their most loved songs Wandering Eye.
"They rang me up and asked me to be on the record and after that, they were the first crew to take me on tour through Europe. Changed my life."
She went on to perform with a wide range of Kiwi musicians including Rhombus, Sola Rosa, The Little Bushman, Ladi6, Lisa Tomlins, Hollie Smith, Anika Moa and Olmecha Supreme.
It was during this time Deva toured the world, gracing the stages of the Hollywood Bowl, New York's Carnegie Hall, the Montreal Jazz Festival, Byron Bay Blues Festival, and many more.
She performed on stage alongside such legends as Etta James, Dianne Reeves, Maceo Parker, Bettye Lavette, The Roots, and Cyndi Lauper to name a few.
Deva released her debut album Run Deep in 2018 and at the start of 2020, she returned to live in Pōneke (Wellington) as the Covid-19 pandemic was starting to grip the world.
At the same time, she had a serious health scare after discovering uterine fibroids that threatened the blood flow to her left leg.
"I was at a high risk of dying from a blood clot ...It was an intense experience and I am lucky that my family and friends rallied around me.
This brush with death, together with living under the pandemic set her on a new path.
"Covid brought me back home and shifted the direction of my life. It took things away and replaced them with other opportunities. It's been heartbreaking and yet rejuvenating."
During that time the Black Lives Matter movement was also influencing the world, but Deva says this is not new for her as a black woman.
"I've been made aware of those facts for my entire existence. It's not a trend for me, it's my life and has always influenced me and my work."
Deva lends her voice and uses her platform in pursuit of justice and equality, but says it is going to be a long road.
"The overarching reach of global white supremacy and colonialism is something that continues to hold a deeply embedded place in the world and I don't imagine we will see it fully dismantled in our lifetimes. This journey is long and winding."
As well as touring, Deva is working on her sophomore (second) album.
With fans around the world, she thinks her music - like her father's connects strongly with people's emotions.
"When they need something like music to hold them."
The details:
Deva Mahal 'Kinship' Tour Date:
Friday 20: Totara St, Mount Maunganui
Tickets available from devamahal.com
More on SunLive...