Big increase in house prices in BOP town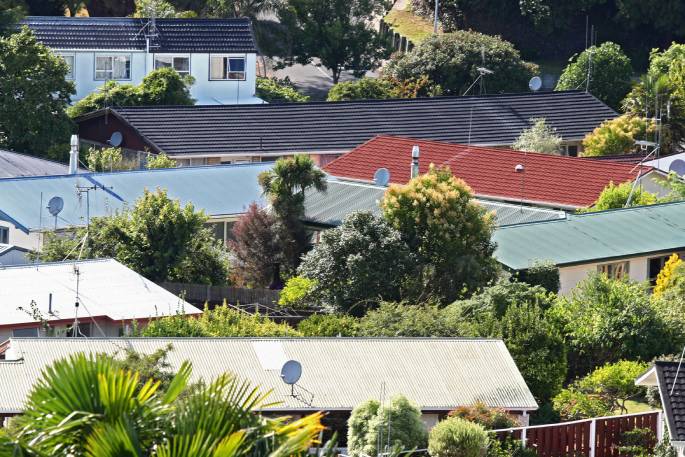 House prices in Ōpōtiki have rocketed in the past three months, according to the latest data from CoreLogic's House Price Index.
The report highlights a 19.3 per cent rise in property prices in the Bay of Plenty town over the past three months.
That large increase is mirrored in the year-on-year increase for the area, which sits at 43 per cent. The average house price in Ōpōtiki now sits at $523,867.
Prices in Tauranga and the Western Bay of Plenty have also gone up over the past three months, 7.9 per cent and seven per cent respectively.
Despite these big increases across the Bay of Plenty region, an overall nationwide increase of just 1.8 per cent in July is the same as June and down on May and April.
That suggests the peak growth rate has now passed but the strength of the market is resulting in a slow downturn, according to CoreLogic's HPI.
"The exceptional rate of growth witnessed following the economic recovery after the pandemic-induced lockdown was not sustainable," says CoreLogic's head of research Nick Goodall.
"However with an asset class the size of the residential property market, which now exceeds $1.54tn and remains attractive due to still-low interest rates, any slowdown was destined to be gradual.
"Despite some investors unable or unwilling to remain active in the market, a strong pipeline of equity-rich investors, previously unsuccessful first home buyers and other owner occupiers who remained patient are now taking this opportunity to seize on low interest rates before they lift any further."
Analysing the CoreLogic HPI quarterly change in values, the slowdown becomes very apparent, with the nationwide growth figure dropping from 7.2 per cent at the end of June to 5.9 per cent at the end of July. This trend of deceleration is also clear across almost all main urban areas.
Property values in Rotorua increased by 1.9 per cent over the last three months, down from 6.9 per cent.
Property values in Gisborne recorded at their lowest quarterly growth rate since August 2020, at 2.1 per cent and is significantly lower than the 10.2 per cent growth witnessed over the three months to the end of June 2021.
Other centres seeing a significant reduction in the rate of quarterly growth at the end of July include Kapiti Coast District and Napier.
The only city to experience a lift in quarterly growth was Nelson, with five per cent growth to the end of July, up from 4.8 per cent for the three months to the end of June.
More on SunLive...