Growers vote "no" to Zespri China trial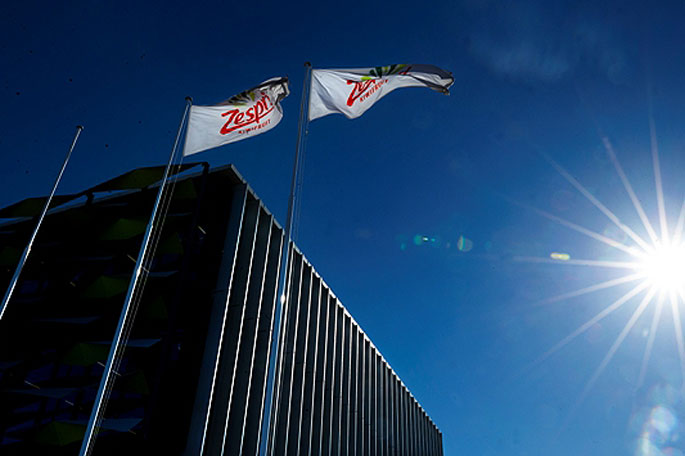 Zespri's proposed commercial trial with unauthorised kiwifruit growers in China has been voted down by Zespri producers, after the 75 per cent support required for the trial was not met.
Final results show 70.5 per cent of growers supported the one-year orchard monitoring, procurement, sales and marketing trial and 64.1 per cent supported using the Zespri brand label, as part of the trial, in order to understand consumer response.
The proposed trial was Zespri's attempt at controlling the growing number of illegally grown G3 in China, the amount of which is estimated to be more than 5500ha – the total amount of all-legal G3 grown in New Zealand is 8000ha, and the median amount for a license is $550,000 per ha.
Te Puke kiwifruit grower Rob Bayly is relieved at the results.
"The Zespri system is foolproof, and the reason for this is their ability to monitor and enforce licensing, quality and food security," says Rob.
"However I can't see how this can be replicated in China, which would result in a compromise of the Zespri brand.
"I think that the industry has dodged a bullet. I have tabled my concerns with Zespri from a grower's perspective with some very real scenarios. Hopefully as part of the consultation process I will receive answers soon."
Consultation continues
Zespri chief grower industry and sustainability officer Carol Ward says Zespri "will be continuing to engage with growers on the issue of unauthorised plantings in the coming months to better understand some of the concerns growers raised".
Carol says Zespri had extensive engagement with the industry on the issue, with growers sharing their ideas and feedback.
"They were testing our thinking, which is a healthy part of the process," says Carol.
When asked if Zespri had done enough to make growers' concerns heard, Carol responded: "We've been discussing this issue for a long period of time and have appreciated the engagement we've had from growers, including those who didn't support the proposed trial.
"Throughout the many grower roadshows and discussions the industry held in person and online, a range of views on the proposed trial were covered, and this was helpful in understanding some of the concerns and risks growers had, particularly protecting the Zespri brand."
When asked if Zespri were made aware of any risks or concerns it didn't expect or consider through the consultation process, Carol responded:
"While many growers supported the direction of the trial, others had genuine concerns around protecting the Zespri brand which were covered during the industry's many discussions on the issue. "We'll be continuing to engage with growers on the issue of unauthorised plantings in the coming months to better understand some of the concerns growers raised, with a view to finding a way forward which best reflects the views of our industry on how to tackle the ongoing challenge together."
What next?
Carol says with the trial not proceeding, Zespri expects to see a continued expansion of unauthorised plantings and associated investment in China.
"Our work in China to address this and to protect grower interests and return value continues.
"We will be engaging with Chinese stakeholders as we look to further develop our local relationships. "We'll also be conducting research and development activities related to Gold3 as part of our core business activities so that we can better understand and monitor the performance and quality of Gold3 in China.
"This information will be used to further inform the industry about the issues, scale and performance of Gold3 in China and help refine our modelling and assessment of the impact of unauthorised plantings."
More on SunLive...