Wintry, snowy change coming for Sunday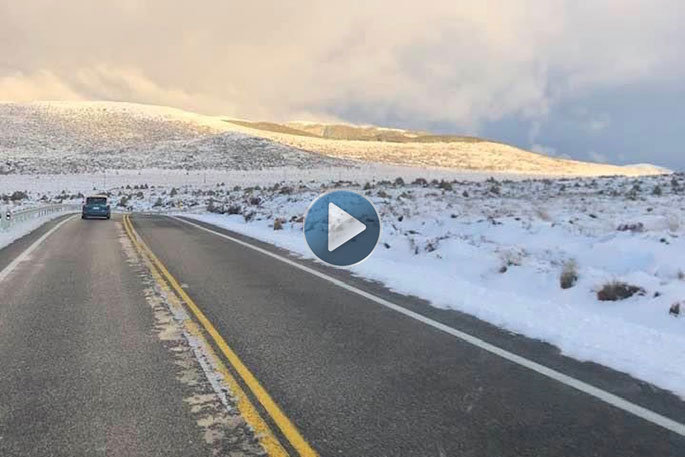 There's been some very mild weather around NZ lately, but that is expected to change this weekend as winter reminds us that the season is still with us.
Sou'Westers will kick in on Saturday nationwide but will turn milder west to north west in the North Island on Sunday - lifting temperatures ahead of the cold change.
"But at the same time the lower South Island will be getting a wintry change already arriving with temperatures dropping and some snow flurries to low levels later in the day or overnight," says WeatherWatch.co.nz
"What does 'low levels' mean? Usually around 100 to 200m. This is most likely in Otago and Southland, while Canterbury looks to have snow chances around 200m.
"But, there is some possibility of a few sea level snow flurries as well overnight Sunday, with low accumulation.
"The cold air moves into the North Island by Sunday with snow likely in the Remutaka Ranges and into the Hawke's Bay Ranges. Early estimates are that flurries may go down to 300 or 400m in the North Island."
Image: WeatherWatch.co.nz
The MetService has issued a snowfall warning for the Desert Road ahead of the weekend cool down.
"Snow showers are likely during Thursday morning, and 1 to 2 cm of snow may settle on the road near the summit," says the weather organisation.
More on SunLive...