Tauranga runner enjoying Olympic experience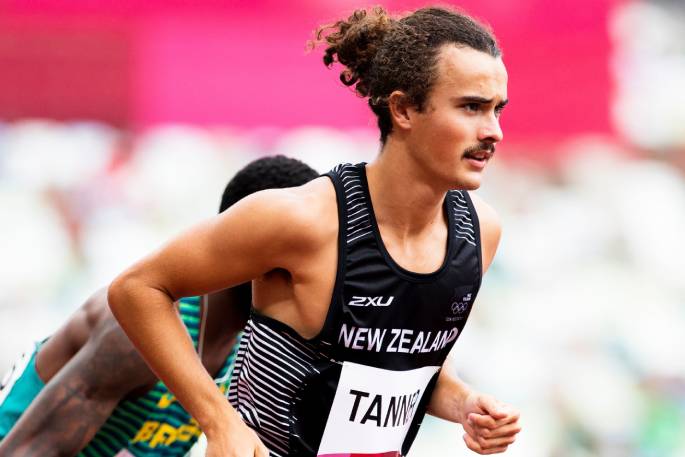 Tauranga's Sam Tanner is enjoying his Olympic experience, even if he did drop out of contention in the first heat of the 1500m in Tokyo.
The 20-year-old, on a day in which Bay of Plenty Olympians Lisa Carrington and Peter Burling both won medals, finished ninth in his semi-final.
However, the learning curve of a first Olympic Games at such a young age will be his reward.
Tanner, in his first time representing New Zealand in the black singlet at a senior international event, found himself in a physical race in which a block by a fellow competitor pushed him to the rear.
Speaking after the race, Tanner admits it was tough.
"It was just one of those messy races where everybody is just pushing and shoving," he says.
"You know, I felt like I was in a pretty good position in different parts of the race, but right on the bell some dude cut me off and I ended up shoving him, two hand touch rugby-style, straight up the back of him, and then just lost a bit of momentum and kind of lost touch with the group."
Whilst he put his foot down over the last 200m, it wasn't quite enough to secure one of the top six auto qualifying spots, with Tanner crossing the line in 3:43.22.
As the heat was slowest of the three, his time was not enough for a place in the semi-final.
Tanner was taking the positives from his Tokyo experience.
"I tried to save a little bit in the last 100, which I actually felt pretty good in, but I was just too far back at that point.
"So disappointing, but it is super fun to be out here for my first Olympics watching all these experienced guys run and really do what athletics is all about."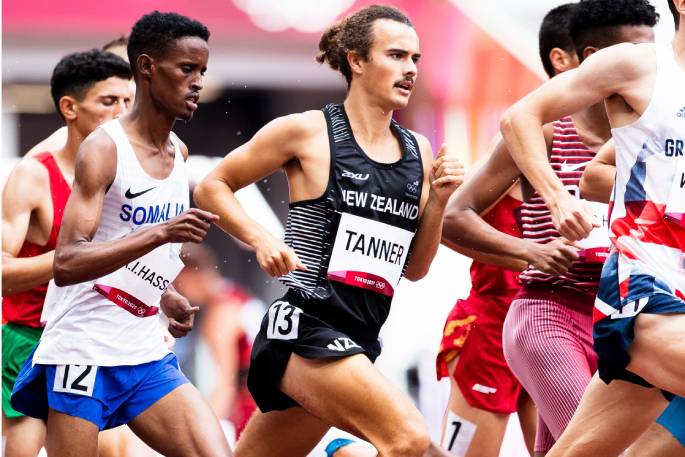 Sam Tanner in the pack for his 1500m heat. Photo. Alisha Lovrich/Athletics NZ..
Tanner, whose former school Bethlehem College allowed students to gather in the gymnasium to watch his race yesterday, has savoured his first Olympic games.
His team-mate, 38-year-old two-time medalist Nick Willis, did make it through to the next round. At 18 years his senior, Willis is proof that Tanner's best days at the Olympic Games are still to come.
"I walked into the village and I was just buzzing, smiling ear to ear the whole time, even to the start of the race," says Tanner.
"I was just so excited to be here. And you know, sharing the start line with guys like (2016 gold medalist) Matthew Centrowitz and Nick Willis and people like that, (was) definitely a good experience and I'm still smiling now."
More on SunLive...