Maleme St Transfer Station to close to the public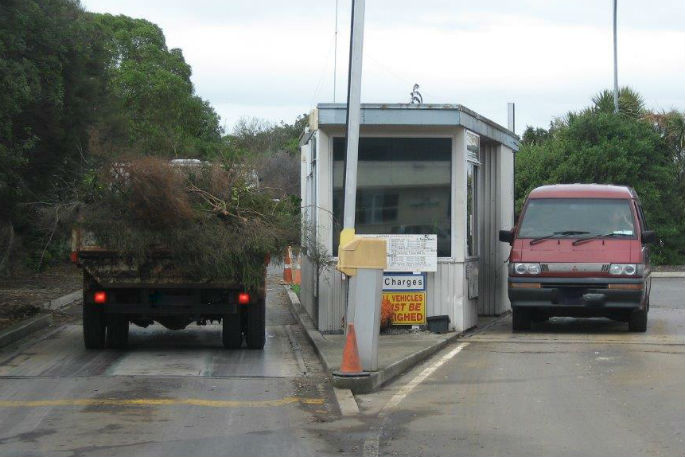 The Maleme Street Transfer Station in Tauranga will close to the public today.
The station has been poised to close for a few months now.
Back in March, Tauranga City Council announced it had received $20.5 million in funding from the Ministry for the Environment.
Council says the funding enables it to upgrade and future-proof Te Maunga Transfer Station, expand recycling to include number five plastic bottles and containers, and reduce the amount of construction and demolition waste ending up in landfill.
As a result of the Te Maunga Transfer Station upgrade, the Maleme Street site will be closed to the public from Monday, August 2.
The transfer station will remain open to commercial waste companies and account holders only after this time, council says in a statement on its website.
"The low-lying site is prone to flooding, which has led to an abatement notice being issued in 2017 due to the unacceptable level of contaminants, mostly from vehicles, entering stormwater drains.
"Our efforts to reduce the contamination have not been successful and upgrading the site is not financially viable and there is no certainty it would solve the issues."
From July 1, all household have been provided with a rates-funded kerbside collection service for rubbish, recycling, glass and food scraps.
"Reducing the need to visit the transfer station," says council.
For garden waste, households can choose to sign up for the council's garden waste collection.
The garden waste bin is a 240L wheelie bin collected either 4-weekly ($60 for the year) or fortnightly ($95 for the year), which works out to be less than $5 per collection*.
Sign up online for the garden waste collection or phone 07 577 7000.
"If you have bulky items or excess rubbish, recycling or garden waste you can take these to Te Maunga Transfer Station near Baypark stadium, 12km from Maleme Street.
"Alternatively, you can contact a private waste collection company to collect excess waste."
Changes for Commercial operators
Recycling and green waste will no longer be accepted from commercial operators and key account holders from August 2.
More on SunLive...