Survivor of Whakaari nurse crash deals with anger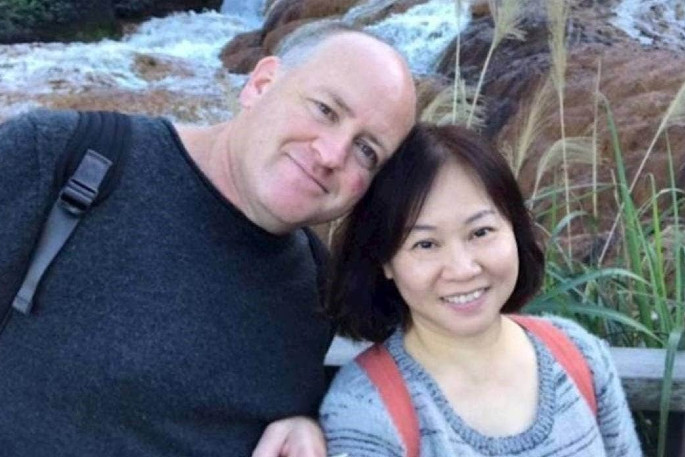 The driver charged with the careless use of a vehicle that led to the death of Whakaari/White Island nurse Sheila Bugden has been sentenced to 200 hours community work and disqualified from driving for 12 months.
Anthony McMillan, 55, was sentenced at Rotorua District Court on Friday after earlier pleading guilty to one charge of careless driving causing Bugden's death and four charges of careless driving causing injury to William Kirk, Kirk's granddaughter, Rhys Bugden and Michelle Lee.
He was also ordered to make reparation payments totalling $11,000.
Sheila, 51, who was working as an ICU nurse at Whakatāne Hospital when the eruption happened on December 9, 2019, had spent long hours treating burns victims.
Those close to her say she handled those traumatic shifts with aplomb.
Ahead of the sentencing Sheila's husband Rhys read an emotional victim impact statement, crying throughout.
He said that as the physical injuries from the collision that almost killed him slowly heal, he found the mental anguish increasing.
"The sadness became unbearable," says Rhys.
"I'm missing my wife. She was my soul mate. It feels like half of me is gone. . . it's difficult to go on without her, moments of happiness are very few."
Michelle Lee, a friend of Sheila's who was also injured, also read a victim impact statement, taking aim at McMillan.
"We've had no apology sent to us in any shape or form, on the contrary, I've experienced McMillan's dismissal in previous case hearings."
Michelle said his "arrogant behaviour prolonged the court process".
"For months I have asked and waited for a meeting with him, as his lawyer suggested, there was no response," says Michelle.
"His whole behaviour has caused so much emotional harm."
The driver of the car Sheila was travelling in, William Kirk, also read a statement to the court.
He looked directly at McMillan as he spoke and also slammed his lack of efforts to contact his victims.
"I needed this as I was the other driver," says William.
He also described his anger at a meeting he had with McMillan at his place of work after the crash.
"No remorse at all, nothing at all as you rolled your eyes and shrugged your shoulders as if you had done nothing at all. . . these actions of yours turn my heart black with anger."
At one point members of the public in the packed gallery gasped as William described McMillan as "a disgrace to all men. . . an utter disgrace to your religion and your church".
"I hope, your honour, you throw the full weight of the law at Anthony McMillan."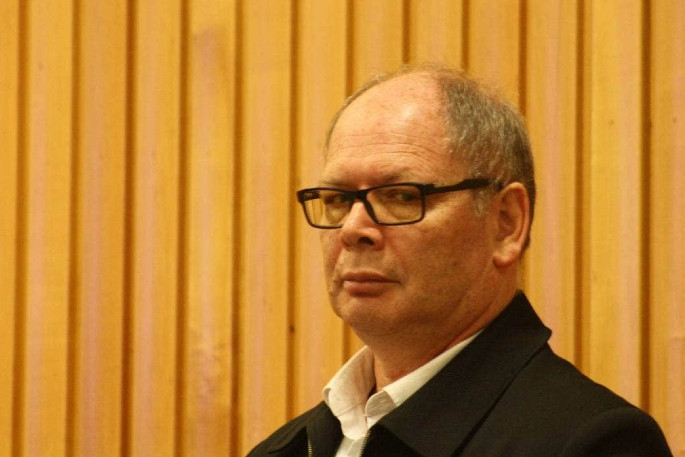 Anthony McMillan, pictured at an earlier court appearance. Photo: Benn Bathgate/Stuff.
McMillan's lawyer Tim Braithwaite said his client had suffered too, despite how he presented at court, and that he is no longer able to work due to his mental health issues post crash.
He also said he had "no recollection of the accident, and was put into hospital also."
"He doesn't know what caused the accident, but he accepted fault."
Braithwaite also said a letter of remorse has been written by McMillan for the victims, and that he had been willing to attend a restorative justice meeting but it never took place for reasons unknown.
Judge McKenzie said it was clear from the victim impact statements that "the psychological scars run deep".
She also said she hoped the sentencing would provide some closure, "at least to the legal process" and referred to a letter McMillan had written the court.
"It does recognise your genuine sorrow. . . but I do not consider it is a fulsome acceptance of responsibility."
The couple had been married almost five years, but lengthy immigration processes meant Sheila, from Taiwan, had only been in New Zealand for the past two.
"It's too short. You feel like you're just getting started," he said.
According to the police summary of facts, McMillan was driving towards Rotorua on December 14, 2019, while Sheila, husband Rhys Bugden and two others were travelling towards Whakatāne.
"The defendant approached a moderate right-hand corner, he crossed the centre line and drove on to the wrong side of the road," the summary said.
"This caused him to collide head on with the victims' vehicle heading in the opposite direction. Due to the impact . . . Sheila Bugden was fatally injured and died at the scene."
The summary also lists the injuries suffered by the fellow passengers, including a spine fracture, tear of the small bowel, multiple broken ribs, internal bleeding, neck fractures and a broken back.
More on SunLive...