Golden Black Ferns sevens become Olympic champions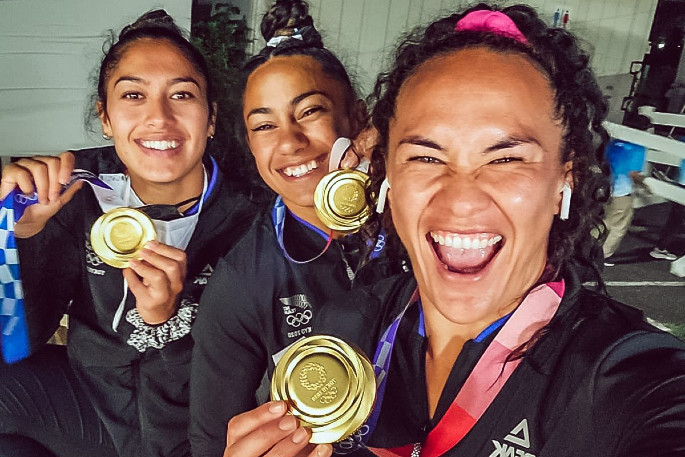 The phenomenal Black Ferns sevens were the toast of Tokyo on Saturday night after defeating France 26-12 to become Olympic champions for the first time.
After the fright by Fiji in an extraordinary semifinal, when New Zealand got out of jail thanks to Gayle Broughton's golden-point try in extra-time to win 22-17, the decider at Tokyo Stadium was a far more commanding performance from the Kiwi women's team.
Five years on from the heartbreak at the 2016 Olympics, when Australia pipped them to gold, the Black Ferns sevens were golden in the final against France and went one better than their silver medal from Rio.
In a rematch of the 2018 Sevens World Cup final, which New Zealand won 29-0 in San Francisco, fatigue in the intense heat and humidity of Japan's summer was evident as the French tired and the Black Ferns sevens poured forward to finish the job in clinical fashion.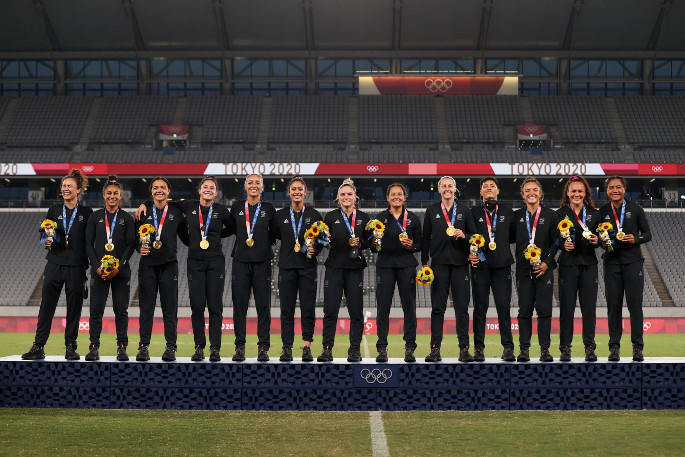 Black Ferns sevens. Photo: NZ Olympic Team
France were the last qualifiers for the tournament but advanced to the decider as the only other unbeaten side in Tokyo, having beaten Great Britain 26-19 in the semifinals, and the fabled French affinity of upsetting Kiwi rugby teams added an intriguing twist.
However, New Zealand's champion sevens sisters, under the tutelage of co-coaches Allan Bunting and Cory Sweeney, are cool customers.
They held off a dangerous French outfit to win the nation's fourth Olympic gold in Tokyo, sparking jubilant, emotional scenes at full-time.
Was it ever in doubt?
Captain Sarai Hirini set the tone again, breaking clear and timing her pass perfectly for Michaela Blyde's opening try, but France's defence pounced on Ruby Tui's knock-on and Caroline Drouin sprinted clear to hit back.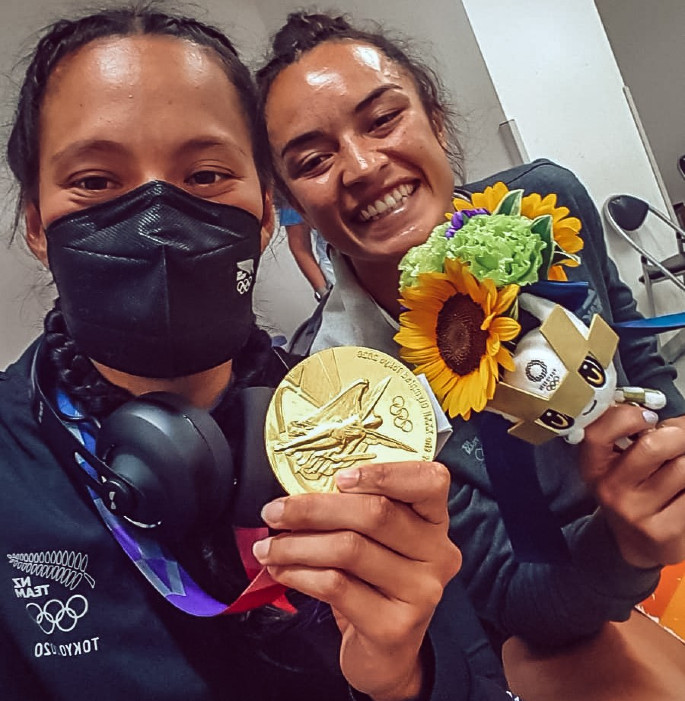 Elated Black Ferns sevens celebrating their golden win at the Tokyo Olympics. Photo: Black Ferns Sevens.
New Zealand, though, took a huge advantage into half-time, with two quick tries, after capitalising on possession from restarts. Broughton's acrobatic finish was quickly followed by Stacey Fluhler's runaway score for a 19-5 lead.
Portia Woodman's powerful carries punched holes in France's defence, but captain Anne-Cecile Ciofani's try saw the French reply early in the second half.
Kiwi playmaker Tyla Nathan-Wong restored their 14-point advantage after another huge carry from Hirini and the party could start as France's discipline crumbled because of New Zealand's immense breakdown dominance. Hirini and Tui have been formidable forces in that department all tournament.
The Black Ferns sevens have been relentless in their pursuit of gold since losing to Australia in the final at the 2016 Rio Olympics, arriving in Tokyo as warm favourites having dominated the sport since Rio.
That 2016 competition was the inaugural Olympic sevens tournament and the game's introduction to sport's biggest dance has been an incentive for rugby's greatest talent to chase an Olympic gold medal.
The Black Ferns sevens, as reigning World Series, Commonwealth Games and World Cup champions, are simply the best.
New Zealand is a rugby factory and the women's game continues to prosper because of greater professional pathways inspired by the success of the Black Ferns sevens, a team operating full-time at the sevens programme's Mount Maunganui base.
These Kiwi stars are the shining example of what is possible when they're allowed to live and train as professional rugby players, with their raw talent flourishing for all the world to see.
Sevens faces an uncertain future because of the hiatus of its World Series during the Covid-19 pandemic.
But, after the 12-month postponement of the Tokyo Games, the Black Ferns sevens, finally, have Olympic gold medals to bring home.
Earlier, the vanquished semifinalists fought for bronze and the Fijiana team beat Great Britain 21-12 to claim only the country's third Olympic medal, following the successive golds won by Fiji's champion men's sevens team in Rio and Tokyo.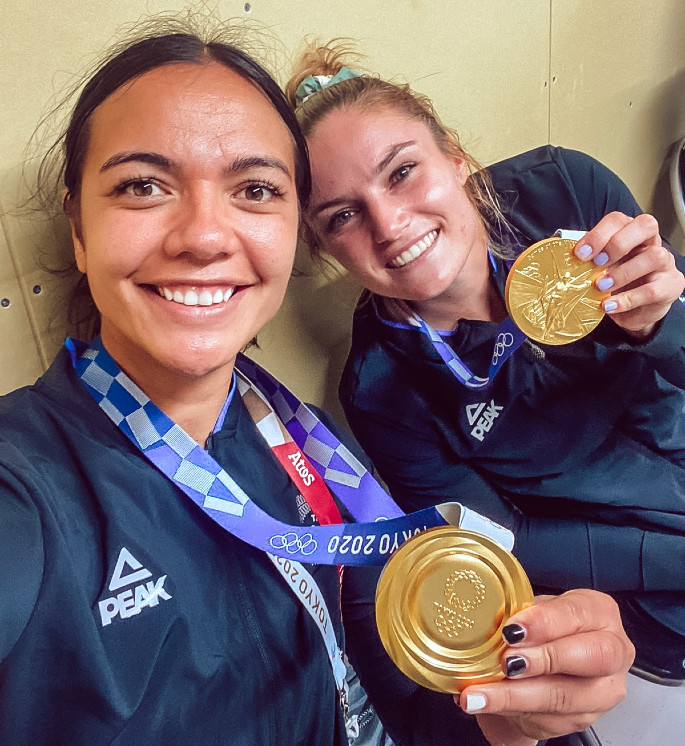 Elated Black Ferns sevens celebrating their golden win at the Tokyo Olympics. Photo: Black Ferns Sevens.
More on SunLive...