Double murderer sentenced to minimum 17 years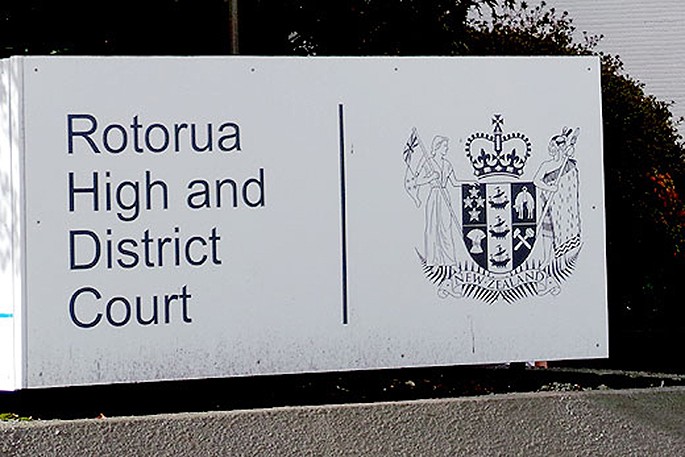 Samuel Deane Fane will spend at least 17 years behind bars after being found guilty of a double murder.
The sentencing at the High Court in Rotorua on Friday is the final legal chapter in a saga that has seen four people killed, including Fane's brother Anthony Fane, who died in a hail of 49 bullets fired by police after a pursuit through residential streets in Tauranga.
Before his death Anthony Fane had used a crossbow to murder his partner Jessielee Booth over his belief she had been having an affair.
That belief was also the catalyst for the next two murders, as he believed it was with Paul Lasslett who had conducted the affair with his partner.
Fane, 26, was sentenced after a jury found him guilty of the killing of Lasslett, 43, and Nick Littlewood, 32, in Omanawa on February 11 last year.
In front of a packed public gallery, and amidst a heavy police and security presence, Justice Gerard van Bohemen sentenced Fane to life imprisonment with a minimum period of 17 years.
Fane's partner Sarah Lee Tarei, 25, was also sentenced to nine months home detention after being found guilty of one count of accessory after the fact of murder.
While van Bohemen said she had undoubtedly played a role in helping Samuel Fane attempt to avoid arrest, he cited her daughter when he handed down the home detention sentence.
"Enough children's lives have been blighted by the adults," he says.
The court also heard a number of victim impact statements, including one from Nimu Lasslett, Paul Lasslett's mother.
She calls Fane and his brother "a pair of cowards with no regard for human life".
"I doubt you are able to conceive of the grief you and your brother have poured onto my family," she says.
"People talk about forgiveness. I forgive you and your brother nothing."
Katie Littlewood, the sister of Nick Littlewood, also had a victim impact statement read to the court by Crown prosecutor Anna Pollett.
"My brother's last memory is of the defendant's face and the gun," she says.
"Our family and friends sat through a three-and-a-half-week trial. . . saw and heard graphic and horrific evidence. We were forced to do this because the defendant was too cowardly to admit his crimes. He is a coward.
"His entire defence strategy was based on vilifying his own brother."
The Crown alleged that Samuel Fane and his brother Anthony Fane committed the murders using a shotgun and a sawn-off .22
Laslett and Littlewood were found by police on February 11 last year at Laslett's rural property.
Pollet said the killings featured "a high level of brutality and callousness" and that while Anthony had the prime motive, that was "100 per cent adopted by Samuel Fane".
Fane's defence lawyer Simon Lance, however, insisted Anthony Fane fired the fatal shots.
"The evidence overwhelmingly points to Anthony Fane being the person who used the shotgun that killed both Mr Lasslett and Mr Littlewood," he said.
"And that's because Anthony Fane admitted it."
Lance claimed Anthony told his mother and brothers he was the killer "when he said in no uncertain terms it was me who killed them both, I had to do it".
He claimed Samuel Fane had accompanied his brother solely to look after him.
"He [Anthony] was without doubt a man who was mentally unhinged. . . no sane person would have done what he did, shoot his partner with a crossbow and left her in the house.
"Anthony Fane was quite capable of these murders alone."
Justice van Bohemen agreed Anthony was the principal offender as he was "intent of killing Jessielee's alleged lover", but he also said Samuel had "formed a common purpose" with his brother "to shoot Paul".
He also says Samuel knew of the murder plan, had arranged to source ammunition and had attempted to source an additional firearm himself.
He says Samuel also knew that anyone else who happened to be at the property at the time was to be killed too.
More on SunLive...