Civil Defence assessing tsunami risk from US quake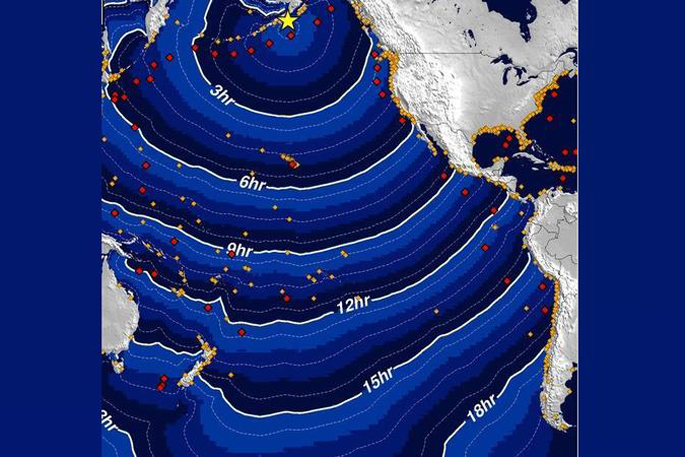 Civil Defence is not expecting any coastal inundation in New Zealand from the massive magnitude 8.1 earthquake in the Alaska Peninsula this evening, but is still assessing the quake.
The strong quake was located about 91 kilometres east southeast of Perryville, Alaska, at a depth of 46.7 km.
The National Emergency Management Agency and GNS Science are assessing whether the earthquake, which registered at 6:16pm (NZT), has created a tsunami and whether that could affect parts of the country.
"If a tsunami has been generated in this location it is not likely to arrive in New Zealand for at least 12 hours," says a statement from Civil Defence.
In its latest statement, released just before 8pm, it says coastal inundation is not expected in New Zealand, but the earthquake is still being assessed.
The National Emergency Management Agency and scientific advisors are still assessing whether any other tsunami activity is expected, such as strong and unusual currents and unpredictable surges at the shore, says the statement.
The US Tsunami Warning Center has forecasted that any tsunami waves would be less than than 0.3m above the tide level for New Zealand and the Pacific.
A tsunami warning has been issued for the US Pacific territories of Guam and the Northern Mariana Islands, while the Pacific Warning Centre is also assessing the risk to other Pacific countries. There's no tsunami threat for Anchorage in Alaska.
There have been at least two strong aftershocks, including a preliminary magnitude 6.2 and magnitude 5.6, the USGS has reported.
More on SunLive...