Commission releases supermarket prices findings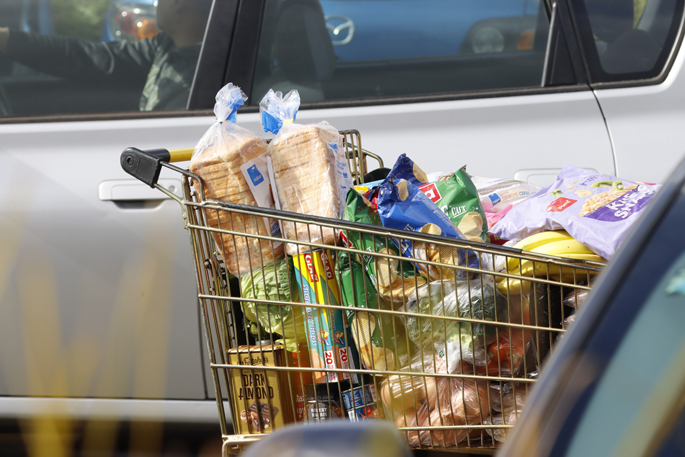 UPDATE 9.41AM: The Commerce Commission's draft report into competition in the retail grocery sector has found that it is not working well for consumers.
Its chairperson Anna Rawlings says if competition was more effective, retailers would face stronger pressures to deliver the right prices, quality and range to satisfy a diverse range of consumer preferences.
The government asked the commission to look at whether competition in the $22 billion a year grocery industry was working well and, if not, what could be done to improve it.
"Our preliminary view is that the core problem is the structure of the market," Rawlings says.
"In competitive terms, the major retailers, Woolworths NZ and Foodstuffs, are a duopoly, and while there is an increasingly diverse fringe of other grocery retailers, they have a limited impact on competition.
"This is because they are unable to compete with the major grocery retailers on price and product range in order to satisfy the widespread consumer demand for a main shop at a single store," Rawlings says.
Woolworths owns the Countdown chain and and Foodstuffs has has the Pak'nSave, New World and Four Square brands.
The major retailers were earning "persistently high profits" and New Zealand had high grocery prices compared to other countries, the commission's draft report found.
"The major retailers appear to avoid competing strongly with each other, particularly on price," Rawlings says.
"Competitors wanting to enter the market or expand face significant challenges, including a lack of competitively priced wholesale supply and a lack of suitable sites for large scale stores."
The commission found the major retailers' complicated pricing strategies, promotions and loyalty programmes could confuse customers and make it informed buying decisions difficult.
Many suppliers had few alternatives but to supply the major retailers, which allowed the retailers to use buyer power to push risks costs back on to suppliers, it found.
"Without intervention, we currently see little prospect of a new or expanding rival being able to constrain the major retailers effectively, and improve competition in the sector," Rawlings says.
"We consider the best options for improving competition are those that enable an increase in the number of retailers directly competing against Foodstuffs and Woolworths NZ for a consumer's main shop."
The commission recommends making it easier for new competitors to enter the market, or existing independent retailers to expand, by increasing wholesale access to a wide range of groceries at competitive prices.
It suggested making land more available through changes to planning laws and restrictions on the use of covenants.
If this did not work, another potential option is to directly stimulate retail competition by creating a further major grocery retailer.
Options to strengthen suppliers' bargaining power with retailers included introducing a mandatory industry Code of Conduct and allowing suppliers to bargain collectively.
Introducing mandatory unit pricing, and asking the major retailers to simplify pricing and promotions and make loyalty programme terms clear, could help consumers, the commission said.
The commission's draft findings are preliminary and subject to consultation before its final report is published late November.
In a statement this morning, Commerce and Consumer Affairs Minister David Clark welcomed the findings, saying consumers deserved to know if they were getting a fair deal at the checkout.
"And the draft findings indicate they may not," the statement says.
"I encourage everyone to read the draft and make a submission as this will help the Commission form the final report. I look forward to a public discussion of the issues in the draft report and seeing the Commission's final recommendations."
EARLIER:
The country's main supermarket chains could be in for a shake up this morning - and shoppers in for cheaper food - when the Commerce Commission releases its draft investigation into the groceries industry.
Sector experts say it could recommend forcing supermarkets to let in more competition, or call for the government to intervene to cut the cost of essential items.
Food prices rose 2.8 per cent in the year ended June, the highest annual rate in six months, while fruit and vegetable prices gained close to 10 per cent on a year ago.
Supermarket shoppers told RNZ they are concerned about how much they are paying for pantry staples.
"I think they've gone up quite sharply," says Warwick Seymour, in Christchurch.
"It's taking a big chunk of our salaries just to put a proper meal on the table," Nelson resident Ali Kahawaji says.
Consumer NZ says six out of 10 New Zealanders name food and groceries as the everyday expense they are most worried about.
Shoppers told RNZ there is a clear reason - Foodstuffs and Countdown control over 90 per cent of the country's grocery market.
"There's a duopoly happening and that basically means there's no competition for prices," Aaron Hemi, from Ratana, says.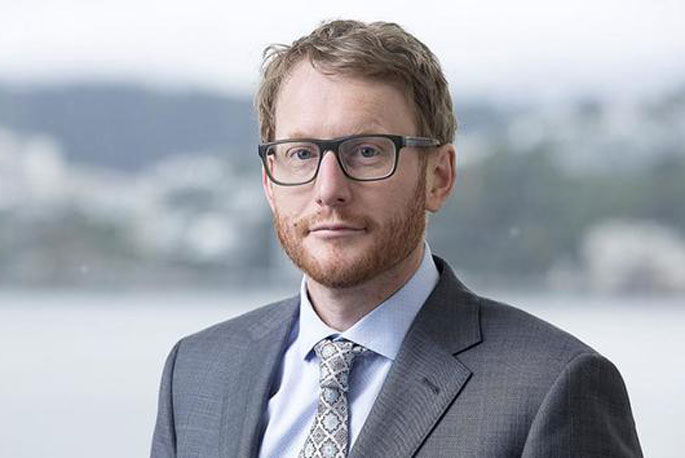 Jon Duffy says the government may consider legislating control prices. Photo: Jon Duffy.
For a year the main supermarket chains have been under the scrutiny of the Commerce Commission, which has been looking into the price, quality and range available to customers, whether the major retailers have too much bargaining power, and if they co-ordinate with one another to profit more.
Consumer NZ's chief executive Jon Duffy says the commission will make recommendations to the government in its report this morning.
That could include "pedestrian" or "nuclear" recommendations, he says.
"The government could sweep in here and say 'this is an essential industry, food prices are too high and the supermarkets margins are contributing and we want to legislate to control prices',"
The commission could also suggest a mandatory code of conduct for supermarkets, to ensure they do not use their dominant market position to abuse suppliers.
"We think that's a no brainer," he says.
The government may also consider forcing Foodstuffs and Countdown to give up some of their stores or warehouses, to make way for a new nationwide supermarket chain, he says.
Auckland University senior marketing lecturer Dr Bodo Lang says when the German-owned supermarket chain Aldi entered the Australian market, prices went down.
"That's a pretty clear indication of a market that's similar to ours in a similar geographic position, culturally similar, that competition works for grocery retailing prices."
Lang says a less "heavy handed" approach could be to change the law to make it easier for an online grocery retailer like Amazon to join the market, at least in large centres.
"That's one of those trends that's been picking up anyway since Covid. We've all become a little bit more used to online grocery shopping, and many people don't enjoy grocery shopping particularly," he says.
More on SunLive...