Covid pamphlet causes "heartbreaking" decision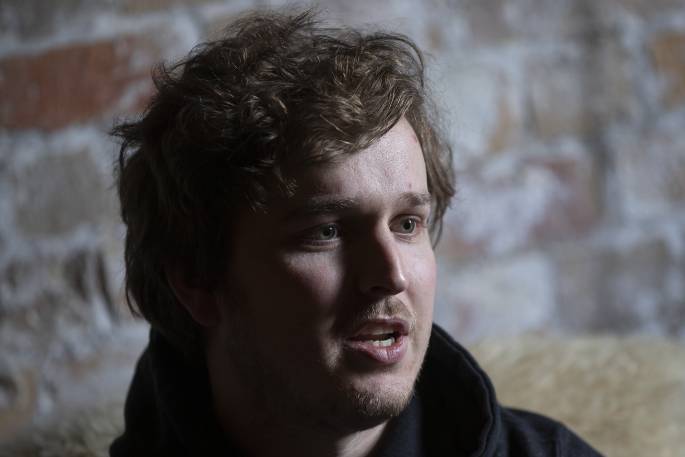 Pāpāmoa resident Harrison Crane was left raging earlier this year when his grandparents were swayed by Covid-19 vaccine misinformation mail-dropped in their Ohauiti letterbox.
They had decided simply avoiding the outside world was now preferable to getting the vaccine, a decision he describes as "heartbreaking".
It has taken a family effort to eventually convince his grandparents to get vaccinated and Harrison is sharing their story in hope of helping others who may have vulnerable family members.
Harrison's grandparents received a full page pamphlet detailing supposed 'facts' about Covid-19 vaccinations earlier this year.
Harrison says the pamphlet was effective enough for his grandparents to decide they would avoid getting the Pfizer vaccine, currently approved for use in New Zealand.
"They were going on about how they would refuse getting Covid vaccinations, and would be content with staying in their home going forward, up until passing," he says.
"That's heartbreaking, all because of a bogus publication with dangerous misinformation."
Knowing how the leaflet had swayed his grandparents left Harrison feeling frustrated, but not at them.
"It made me feel very angry, simply put," he says.
"Not at my grandparents. Angry at whomever distributed this leaflet and thought they were doing a good or life-saving public service."
He says people like his grandparents are more vulnerable, as they are more reliant on local and community publications, so are likelier to believe information posted in their letterbox.
"It's easy enough for people like you and me to take a look at such hogwash and dismiss it immediately, but for someone older something like this is extremely detrimental to them and those around them," he explains.
"It can cause a domino effect and sway people to their extreme view and endanger others, completely out of their control."
The Covid-19 vaccination programme in New Zealand is set to accelerate, with people in Group 4 now being invited for vaccination.
With that, comes a rise in potentially misleading information both online and in physical form.
The Bay of Plenty District Health Board is advising people to ensure they are using the right resources to find information about the vaccination programme.
"It's important to use trusted sources such as www.covid19.govt.nz, www.health.govt.nz and www.bopdhb.health.nz/vaccine to check for information on the Covid-19 vaccine," says BOPDHB Covid-19 incident controller Trevor Richardson.
"We encourage people to use these credible sources when you discuss the vaccine with your friends and whānau."
Leaflet drops like the ones Harrison describes have been seen across the country and in June the organisation Voices for Freedom had six of eight claims on a widely distributed pamphlet discounted by the Advertising Standards Authority.
Whilst the leaflets Harrison came across were not from the same group, he says they peddled similar information.
He also came across similar leaflets placed on car windshields in Tauranga from a different organisation. A scan of their website highlights discounted medical treatments as well as US election rigging allegations.
Harrison believes with more vulnerable members of the community, more likely to believe something in print, all that is needed is the seed of doubt before a decision, such as choosing not to get vaccinated, can be made and is done so with misleading information to hand.
He wants to raise awareness of the issue, so other members of the community know what to do when literature of this kind finds its way into someone else's mailbox or car windshield, or loved ones find themselves swayed by such information.
"Talk, and talk as soon as you can," says Harrison, when explaining how his family managed to talk his grandparents back round.
"What worked for us is understanding their concerns, and being there with answers that are reasonable, and explainable. Stepping through with them with publicly released information from the government, like case numbers, total vaccine doses compared to the minimal adverse reactions, is a starting point.
"You, however, should never let them drift away into their own sphere of misinformation, as one rabbit hole, leads to another.
"Another option that might help is suggesting them to book an appointment with a doctor or nurse and talking through it with them."
You should not just "bin the garbage", he points out. Instead, questionable literature can be reported to CERT NZ.
The BOPDHB also encourages people who find any information they receive which could be misinforming to report it to the relevant channels.
"Inaccurate information about the Covid-19 vaccine, whether intentional, or accidental, could seriously impact the immunisation programme," says Trevor.
"People can report instances of misinformation, whether online, by email, phone or in a physical document to the government agency CERT NZ by visiting www.cert.govt.nz
"If you have questions about the vaccine, I encourage you to email our clinical team at ask.covidvax@bopdhb.govt.nz."
More on SunLive...