Moon's full glory captured on camera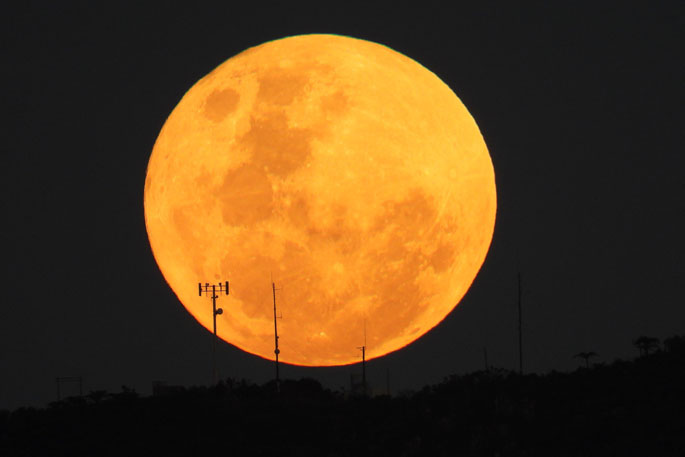 Orange, bright and spectacular are just some of the words being used to describe Saturday's full moon.
The full moon of July is also known as a "Buck Moon" or "Thunder Moon".
According to space.com, the moon made a close pass of Saturn on July 24 and Jupiter on July 25.
The full moon occurs when the moon is on the opposite side of the Earth from the sun. Earthbound observers see the moon reflect the sun's light, unless the moon's orbit carries it precisely within the Earth's shadow, known as a lunar eclipse.
The timing of a full moon depends on one's time zone, since a full moon is counted using the moon's position relative to the Earth's center rather than a given point on the surface.
Tauranga Astronomical Society president Dave Greig captured the moon's rising on camera.
"A few photos of the Full Moon rising over the Kopukairua transmitters, Welcome Bay, Tauranga on Saturday 24th July 2021," he says in a post on Facebook.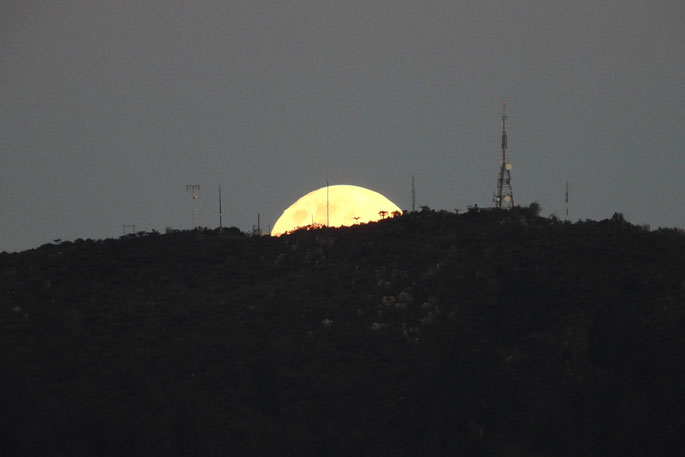 "Taken from Memorial Park with the Nikon P1000 camera, these photos are a good example of the optical illusion caused by having distant scenery in the foreground, which makes the Moon look much bigger than it really appears."
The Tauranga Astronomical Society's is hosting its next meeting tomorrow night at 7.30pm.
Weather permitting, Saturn and its rings will be visible and viewing of deep sky objects (star clusters and nebulae etc) may also be possible through the society's telescopes.
Visit http://tas.org.nz/ for more information.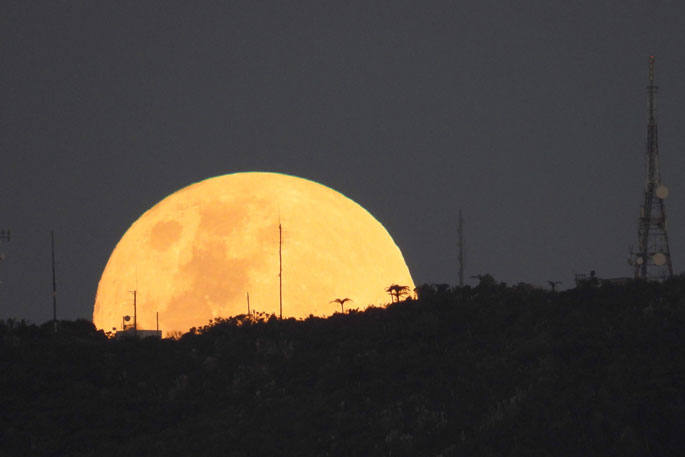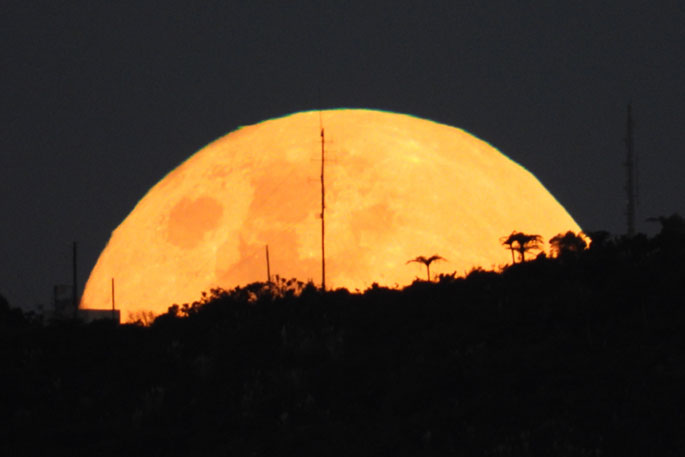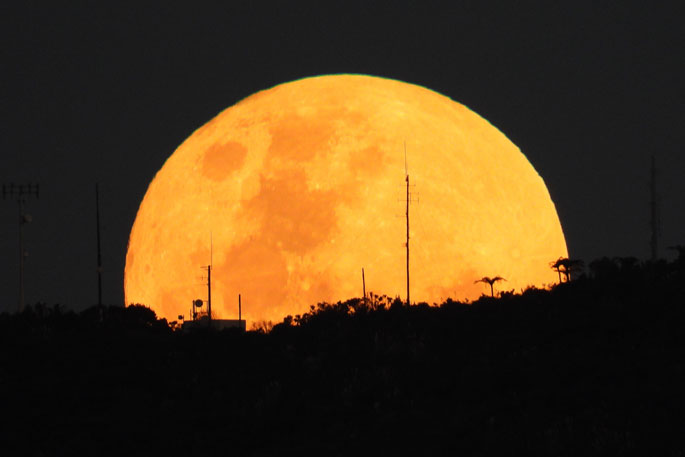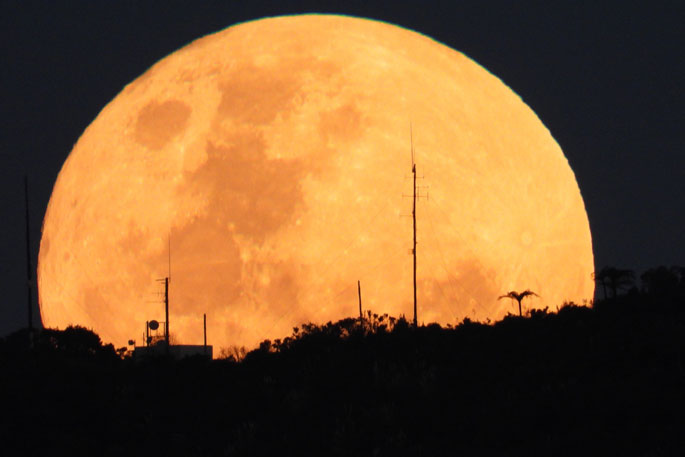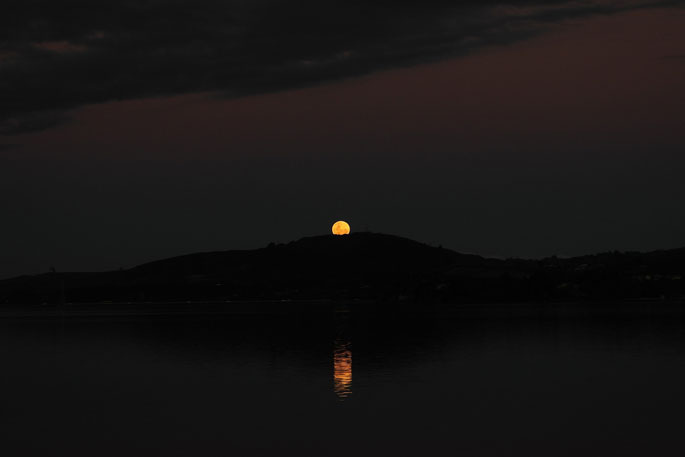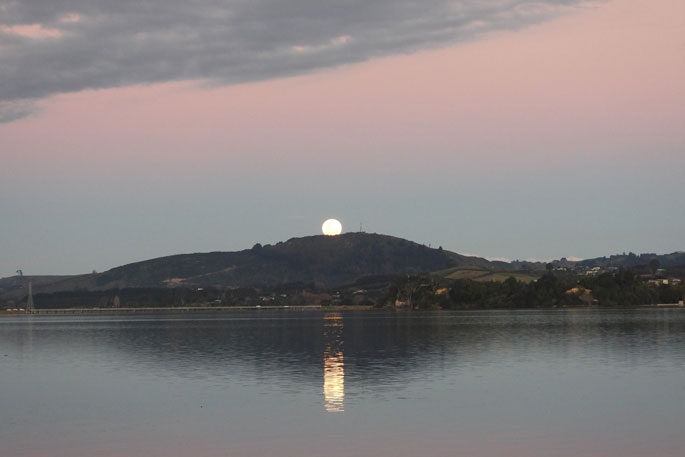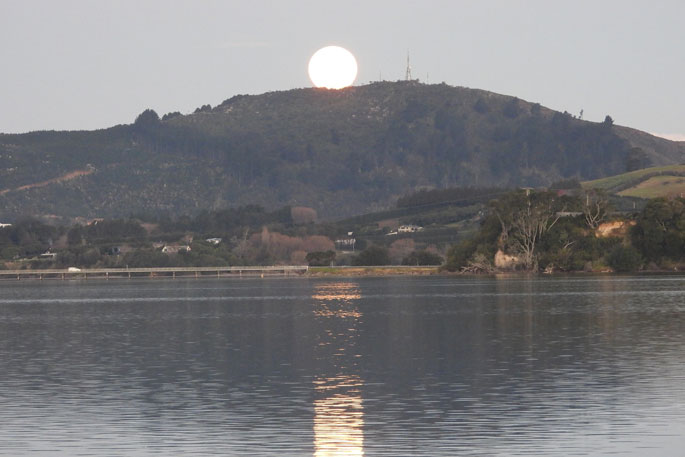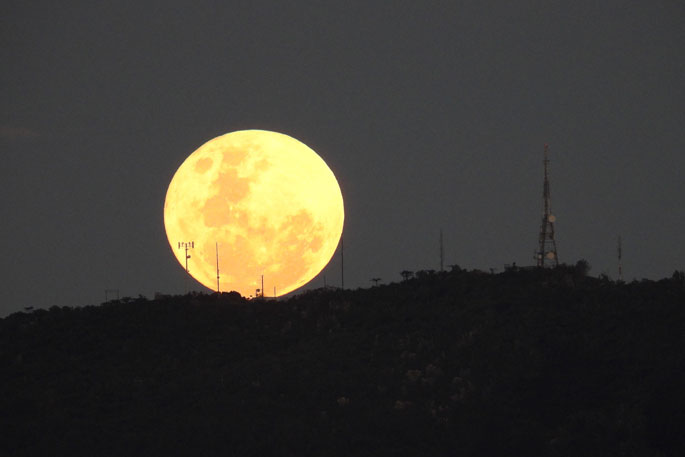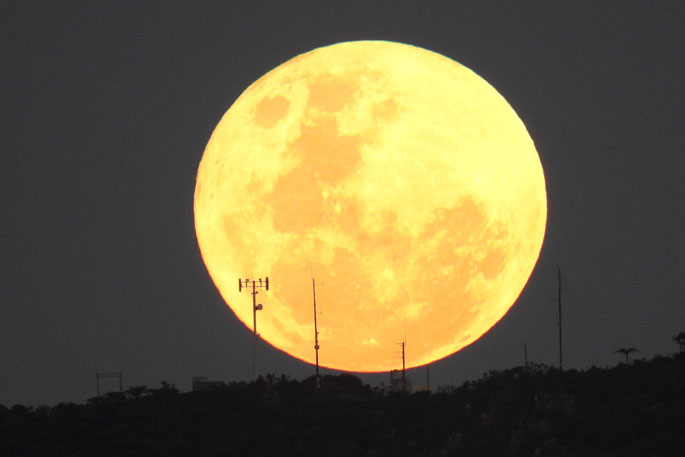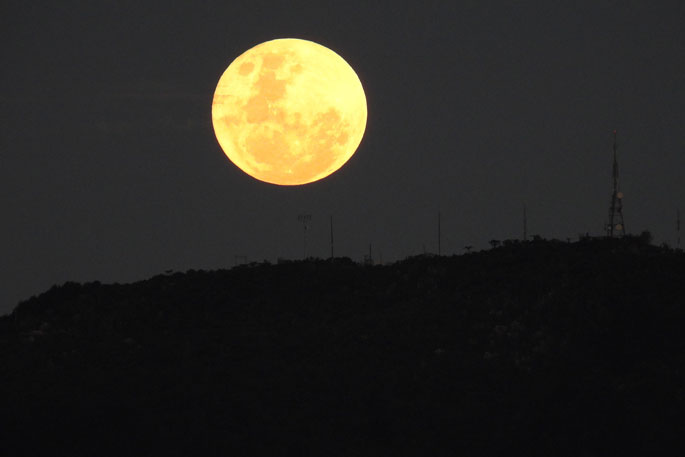 More on SunLive...