Cheap avo prices a mixed blessing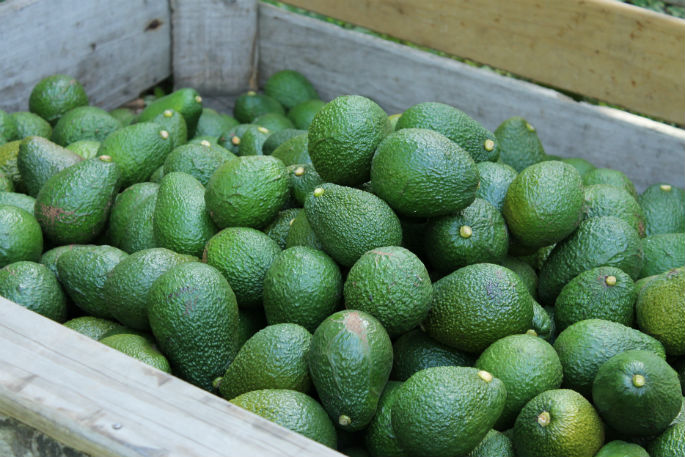 Millennials, dig in. Your country needs you.
New Zealand has a glut of avocados right now, so they are cheap. Cheaper than usual for this time of year. Three for $4. Two for $3. A box of 60 for $102.60.
This year's bumper crop is very good news for eaters of smashed avo on toast, but it is turning out to be a mixed blessing for the country's 1600 avocado growers.
The sheer number of avocados being harvested from their trees has driven down prices. Lower prices mean lower returns. Growers are getting less money for their fruit.
Similar avocado-growing success across the ditch (where production is up 65 per cent on last year) is also expected to have a negative impact on returns for New Zealand avocados exported to Australia this season.
And then there are the continued disruptions to global sea and air freight, which has the New Zealand avocado industry preparing for a challenging season of exports.
So, New Zealanders are being encouraged to eat as many avocados as they can. Guacamole is a patriotic pre-dinner snack this winter.
"The returns this year aren't looking as good as the last few years, but we're hopeful that it will just be a short-term effect," Daniel Birnie, an avocado grower in the Bay of Plenty, told Stuff.
However, Birnie says the low supermarket prices were good for consumers, and he saw an opportunity in that.
"The other side of it is that there's heaps of good avocados out there on the market, so hopefully it will bring some more people into eating avocados, you know, when they're relatively cheap and heaps more people can buy them."
To give you an idea of just how many extra avocados we are talking about, there have been almost 200,000 more trays of avocados harvested for New Zealand this month compared to the same period last year.
Antoinette Laird, the head of corporate affairs at Foodstuffs NZ (Pak 'n Save, Four Square, New World), says avocado growing conditions had been favourable this year, so "there's extra production which means a bumper crop, and translates to excellent value in our stores right now".
A Countdown spokeswoman says the same.
"It's been a bumper season for avocados, so customers will certainly be finding plenty in store at a really affordable price at the moment – and the forecast is looking good for the rest of the year too."
Jen Scoular, chief executive of NZ Avocado, says all avocados sold in New Zealand are grown in New Zealand and weekly avocado harvest volumes throughout July have been very high.
"With 506,000 tray equivalents (5.5kg) harvested for New Zealand in July 2021 compared to 312,000 trays during the same period in 2020."
Scoular says New Zealand avocados are harvested year-round and volumes are generally at their peak in the middle of the New Zealand summer, "driven by seasonal consumer demand in export markets and the New Zealand market".
She says New Zealand is the target market for avocados harvested in winter, with more than 95 per cent of fruit picked in July being sold for consumption here.
"What is unusual about the current market conditions is the very high weekly harvest volumes in the middle of winter. These very high weekly avocado supply volumes have an impact on retail pricing."
Thorley Robbins owns The Avo Tree, an avocado subscription company based in Te Puna near Tauranga.
The Avo Tree works with more than 70 lifestyle growers across the Bay of Plenty region, usually people with no more than 100 trees on their property.
The Avo Tree picks the fruit from these small orchards to order, and then packs and distributes it to more than 3000 subscribers.
The company started six years ago and these are the lowest avocado prices they have had for this time of year, Robbins told Stuff.
"It's great for consumers," he says. "This year Kiwis need to be eating as many avocados as possible."
However, Robbins said it would be a tough year for avocado growers. They needed to sell more to make up for the lower returns.
"We've got to get this stuff sold. If we don't get it sold, it will simply fall on the ground come February, March, April next year when the season comes to an end."
Birnie is also avocado manager at Trevelyan's, a kiwifruit and avocado packhouse in Te Puke. He has worked in the avocado industry for about 15 years, and has his own small orchard in Otamarakau, near Pukehina in the Bay of Plenty.
He has not harvested yet, but said "it's looking like a pretty reasonable crop".
"And the whole of the Bay of Plenty as well, it's looking like a really good crop this year. Right from the Whakatāne/Edgecumbe area, through Te Puke, and up in Katikati as well. There's a really good crop, which growers are pretty happy to see."
It all comes down to good weather conditions and also good orchard management, Birnie says, "looking after their orchards well, doing the right thing, following best practice".
Birnie's orchard is young. He bought the land bare about four years ago and developed it.
He says another reason why there are so many avocados around at the moment are young orchards like his one are starting to come on stream.
"They were planted over the last few years and are just starting to come into fruition now."
Scoular says production volumes are increasing from a number of new large plantings around New Zealand, and the avocados growing on these newer plantings tended to mature ready for harvest earlier in the season.
"Some of the avocados currently being harvested are coming from these new orchards. In addition to that, avocados on established orchards on Motiti Island off the coast of Bay of Plenty also generally mature earlier than avocados grown on the mainland, and these island orchards have had an increase in crop volume this season."
Last year was a record New Zealand avocado season in terms of export volume and total crop volume.
There were 44,000 tonnes of avocados harvested in 2020, with 5.1 million trays (5.5kg per tray) exported to 11 export markets, an increase of 10 per cent on the previous season. A similar result is forecast for the 2021 season.
New Zealand's avocado crop in the 2020 season was worth more than $230 million, according to NZ Avocado.
There are now 1600 avocado growers in this country, with 4145 total planted hectares. More than 50 per cent of New Zealand's avocado production came from the Bay of Plenty last year, with almost 40 per cent coming out of Northland.
Scoular says Australia generally received 80 to 85 per cent of New Zealand avocado exports, with the remainder being sent to nine markets across Asia.
She says Australian avocado production was up 65 per cent on last year, "and this will have an impact on returns for New Zealand avocados exported to Australia this season".
"Globally sea and air freight are still experiencing significant disruption due to the ongoing impacts of Covid-19, and we are preparing for a challenging season for avocado exports," Scoular says.
She says lower returns for growers were forecast and these would present challenges for many avocado growers.
"Avocado-loving New Zealand shoppers are currently benefiting from the lower retail prices, and we encourage New Zealanders to enjoy more amazing New Zealand avocados, which are as delicious, versatile and nutritious as ever."
More on SunLive...