Kids' winter warm-up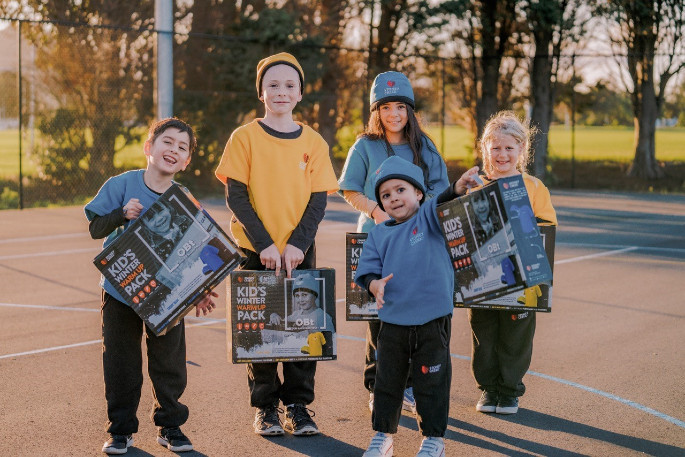 It's that chilly time of year where everyone's dollar gets spread even thinner.
But this year, Batman is coming to the rescue thanks to Curate Church and Stoney Creek, who have teamed up to provide thousands of packs of polar-fleece clothing.
Curate will also be throwing a free winter warm-up party with live music and a special visit by Batman and his Batmobile.
"We are distributing 3000 packs of Stoney Creek polar-fleece clothing to kids around the wider Tauranga and Mount area via over 50 community organisations, such as Plunket, the police, Waipuna Hospice and Oranga Tamariki," says Curate winter warm-up organiser Elle Crawford.
A total of 6000 packs will be given out across the Eastern and Western Bay of Plenty as well as Auckland.
Hundreds of Curate volunteers will assist, with the party providing an opportunity for them to put their welcoming, barbecuing, popcorn-making, crafting and face-painting skills to good use.
"Plus there's set-up and deliveries to be done before the event," says Elle. "Most of the packs will be given out at our Kids Winter Warm-up Party, where kids and their whānau can enjoy free donuts, a sausage sizzle, hot chocolate, bouncy castles, a photo booth, face painting, arts and crafts, circus tricks and balloon sculpting."
During the winter of 2017, the 'Warm Up the Streets' project that Curate ran in partnership with Brent and Juanita McConnell from Stoney Creek resulted in two-and-a-half thousand packs of winter clothes being distributed into the community.
The idea was originally started by Brent and Juanita the previous winter, when they saw children going without warm clothing.
Supporting other organisations is part of the kaupapa and underlying ethos at Curate, which also distributed boxes of groceries at Christmas.
In 2019, Stoney Creek and Curate Church partnered again to provide 3000 packs of Stoney Creek fleece clothing to kids in need across Tauranga, Whakatāne, Ōpōtiki and Te Puke.
This year, Curate will be hosting the Kids Winter Warm-up parties in Mount Maunganui, Whakatāne and Auckland on Saturday, July 31.
Businesses and individuals can get involved by shouting a brand new, polar-fleece clothing pack for just $20. Normally retailing at $80, the pack includes a beanie, bush tee and pants.
Find out more at: www.curatechurch.com/winterwarmup
More on SunLive...