Racist Covid pamphlet pulled from circulation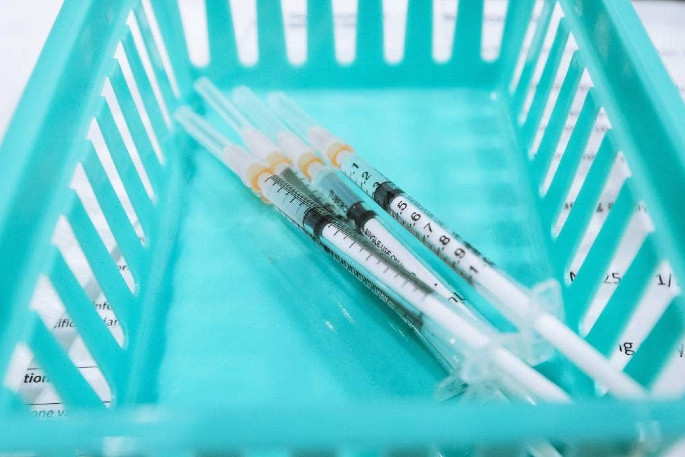 Investigations are underway into how a Covid-19 vaccine booklet using Māori faces on cartoon virus figures was published.
The pamphlet titled "Let's Give Covid-19 The Boot" was issued by the Bay of Plenty District Health Board and has now been withdrawn from circulation.
All cartoon images of the virus had tā moko [traditional Māori tattoos]; one was being kicked by a man in gumboots and another had a person in Covid-style protective equipment standing on it.
The brochure has been pulled after negative reactions.
"This is racism to the core of depicting mataora and Māori as the Covid-19 virus at its lowest," says Meng Foon - Race Relations Commissioner.
Labour list MP Tāmati Coffey described the publicity material as "wrong on so many levels".
He raised concerns with DHB board chair Sharon Shea, and the DHB chief executive Peter Chandler who says he's "absolutely appalled by the imagery".
"Thankfully, she's reassured me that she wasn't aware of it and agreed, and it will be taken down immediately," Coffey wrote in a Facebook post.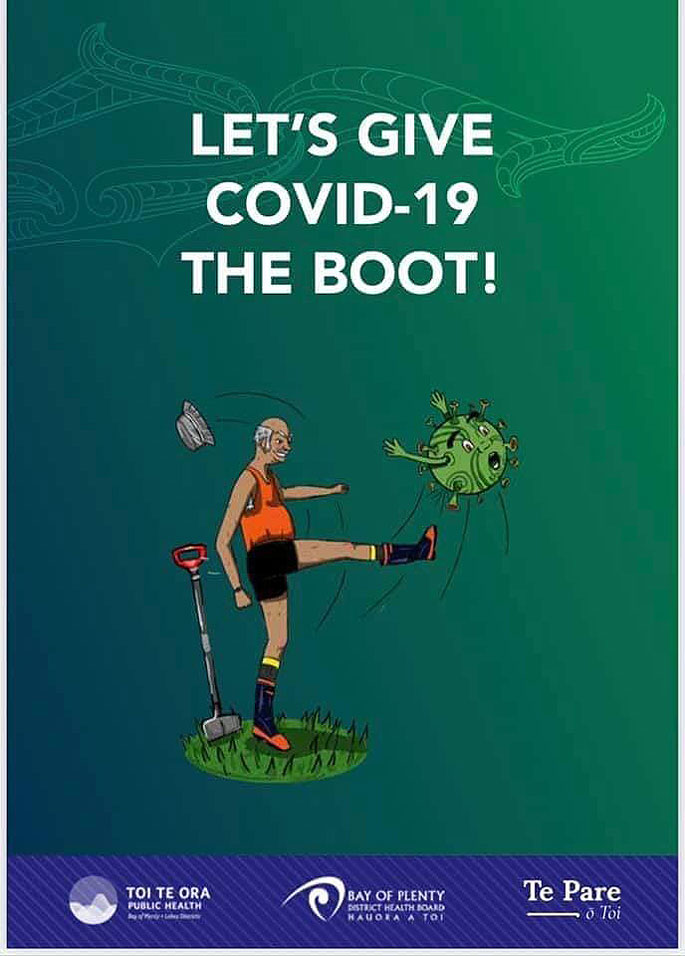 Image: Tāmati Coffey Facebook.
While Toi Te Ora Public Health's logo was used on the pamphlet, the Tauranga health organisation has released a statement this morning saying they were not aware of any such booklet being produced.
"We are disappointed and dismayed that this booklet has been published," says clinical lead Dr Phil Shoemack.
"Toi Te Ora Public Health was not involved with the development of the booklet and our logo was used without our knowledge or permission, and with no approval from us.
"We would never support material with imagery such as this."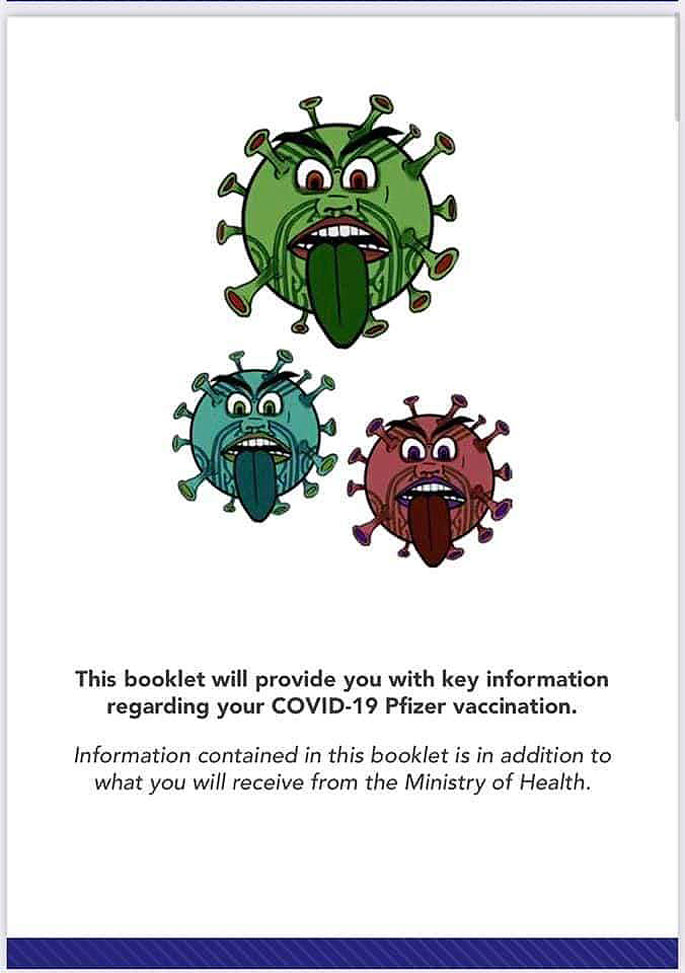 Image: Tāmati Coffey Facebook.
Pete Chandler told Stuff the brochure was part of ongoing Covid communications work and was created by a contractor.
A team had been working specifically on getting information out to Māori communities, but he didn't want to give more details.
"Had this come to my desk, I can assure you it would not have been approved," he says.
He was extremely disturbed to get a call from board chair Shea about 5pm on Thursday.
"To me, as Pākehā, that appeared to portray the Covid virus as a Māori character, and that's not okay," he said.
There had been "an immense amount of feedback" on Friday and Chandler says he understands why people were upset.
"We unreservedly apologise as the DHB. We're going to try and put it right."
-Additonal reporting from Stuff.co.nz
More on SunLive...