Arrest made after Tauranga police chase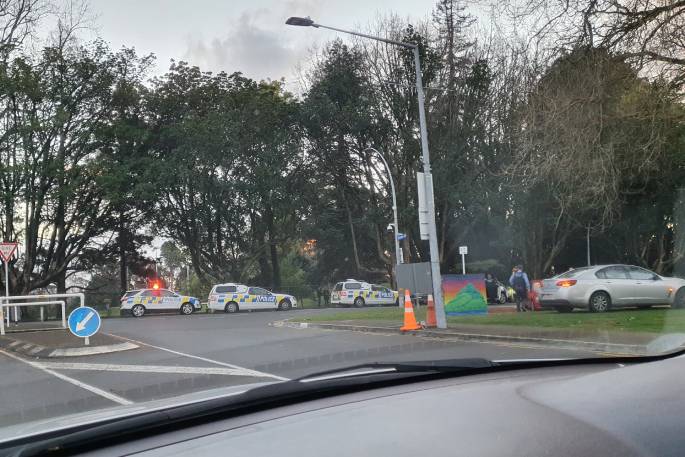 Police say a man was arrested on Cameron Road today as he attempted to carjack another motorist following a police chase.
Eyewitnesses informed SunLive this evening of events across Tauranga's CBD, including the arrest of a person outside the Tauranga District Court.
A police spokesperson states that a man has now been taken into custody in Tauranga following the incident.
"Shortly before 5pm, police in Mt Maunganui spotted a person they believed to be a disqualified driver," says a police statement.
"The driver was signalled to stop but failed to do so, driving away from police at speed."
Police say the car came to a stop on Cameron Road, Tauranga at around 5.15pm.
"The driver then attempted to steal a car from a member of the public but was taken into custody by police."
The member of the public is reported to have been unharmed in the incident.
"The driver is likely to face a number of charges," say police.
A caller to the 0800 SUNLIVE number says they saw a car smoking near Harington St with plenty of police in the area.
Another eyewitness states how the road was blocked with "lots of police cars" in the vicinity of Harington St.
More on SunLive...