Crowd bowled over at The Tauranga Gala Dinner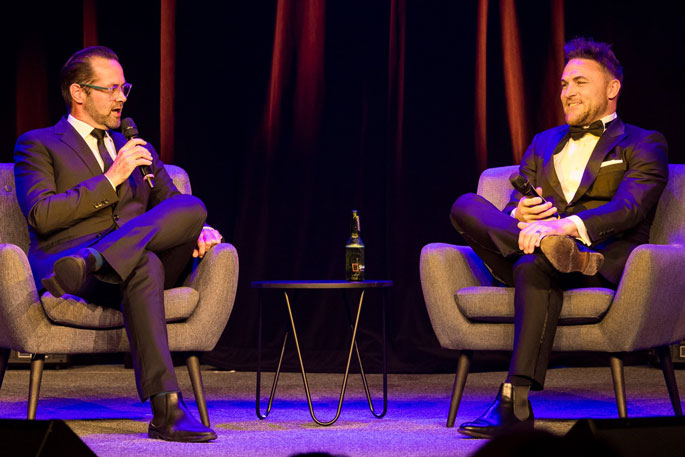 More than $70,000 has been raised thanks to the annual Tauranga Gala Dinner.
Brendon McCullum and Scotty Stevenson provided the sporting insights, while nationally celebrated singers Jackie Clarke, Tina Cross and Taisha Tari giving the crowd plenty to sing and dance to.
Held last Friday, July 16, at Trustpower Baypark Arena, Scotty Stevenson chatted to the former Black Caps captain, McCullum, about his career, retirement, the current team, rising stars, leadership and his life outside of cricket now.
"Great mates off-stage, the two perfectly complimented each other in a natural and flowing conversation with some touching moments and a bit of ribbing thrown in for good measure," says a statement from the event organisers.
"The night opened with a stunning performance from Clarke's, Cross' and Tari's band, The Lady Killers, with a rousing rendition of 'I Lived' by OneRepublic.
"Paired with images and videos from McCullum's childhood and playing days, it was a spectacular way to kick off the show. "
Once on stage, Stevenson joked that it was like Brendon was able to attend his own funeral, with such a touching tribute to his cricketing career.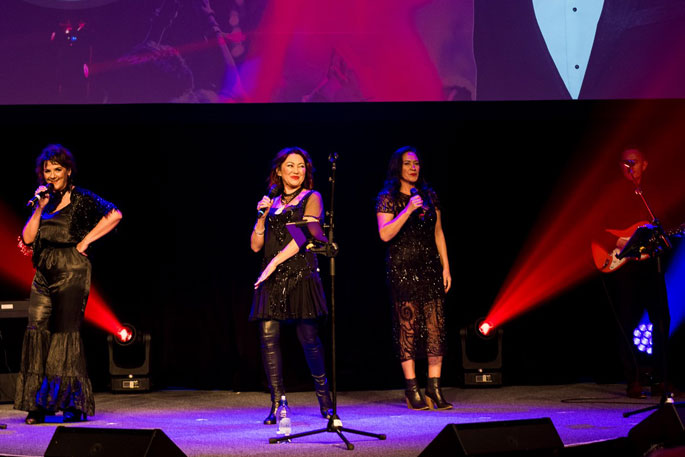 Jackie Clarke, Tina Cross and Taisha Tari wow the crowd at The Tauranga Gala Dinner 2021.
Each year The Tauranga Gala Dinner provides a platform for local charities to raise funds via a charity auction, says the event organisers.
The charity partner this year was Tauranga Te Papa Rotary Club, who were raising funds for Cure Kids, the Bay of Plenty Youth Development Trust and Rotary's charitable causes.
More than $70,000 was raised from the auction and donations, with one of the biggest items going for $14,000 alone, and a Brendon McCullum signed shirt selling for $8000.
This was the ninth year of the event, and organisers Events Innovated are already eagerly planning the tenth anniversary of the gala dinner for 2022.
Official photographs from the evening will be available soon via Events Innovated's website www.eventsinnovated.com and social media.
More on SunLive...