Triple helicopter mission for MVA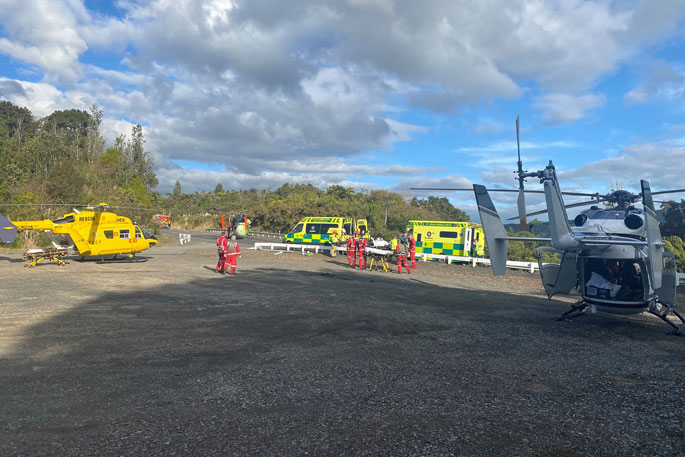 The need for emergency rescue helicopters is being highlighted by a recent multiple vehicle crash near Thames.
On the afternoon of Thursday, July 15, a motor vehicle accident near Thames led to a triple helicopter mission for the TECT Rescue Helicopter, Waikato Westpac Rescue Helicopter and Greenlea Rescue Helicopter.
Several cars and a truck were involved in the crash on State Highway 25A/Kopu-Hikuai Road.
A spokesperson for the rescue choppers says three patients required rapid medical care and urgent transportation.
Other patients at the scene had sustained minor injuries.
"The TECT Rescue Helicopter flew one patient to Middlemore Hospital, the Waikato Westpac Rescue Helicopter transported one patient to Middlemore Hospital and the Greenlea Rescue Helicopter flew a female patient in her seventies to Waikato Hospital, all for further treatment.
"Missions like these would not be possible if it weren't for generous donations from the public, allowing this life-saving and invaluable service to be available 24/7."
People are being asked to help fund these helicopters but donating to keep the crews operational and rescue ready.
People can donate at www.rescue.org.nz
More on SunLive...