Govt buys Rotorua motel for temporary housing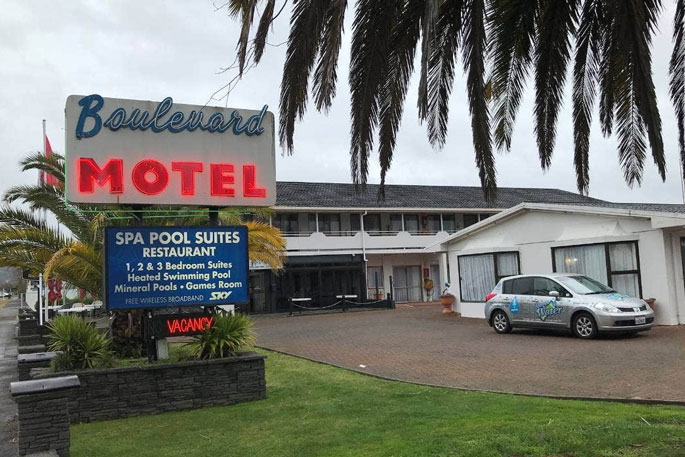 The Government has spent $8.1m to buy a motel in Rotorua for temporary housing.
But while the deputy mayor backs the step by officialdom from paying motieliers to house emergency housing cases to becoming a landlord itself, it has been slammed by local National MP Todd McClay.
Kāinga Ora announced the purchase on Wednesday saying the 30 unit property would provide more than 80 people with temporary housing.
The agency says the 0.66 hectare site will also offer longer term redevelopment potential for "new warm, dry and healthy public housing in Rotorua".
The issue of motel use for homeless accommodation has proved contentious in the tourism hub, with claims Rotorua has become "a dumping ground for the country's homeless".
Some motel owners have also alleged underhand tactics by the Ministry of Social Development to get emergency accommodation clients into their properties.
The spectre of reputational damage also forced Mike Gallagher, the chair of the Rotorua Association of Motels, to create an online list of Rotorua motels that do not take MSD clients.
Darren Toy,  Kāinga Ora Regional Director Bay of Plenty, says the purchase is good news for those in need of housing. 
"Around 80 people and families, will soon have a warm, dry and safe place to stay, including fenced play area and green space, following upgrade work to convert this property. 
"Further down the track we are also looking at redevelopment, for longer term public housing, of this well located site which is close to transport and services," Toy says. 
The first people and families are expected to start moving in from late September/early October, following some upgrade and maintenance work to reflect its new use for transitional housing and in line with its new resource consent.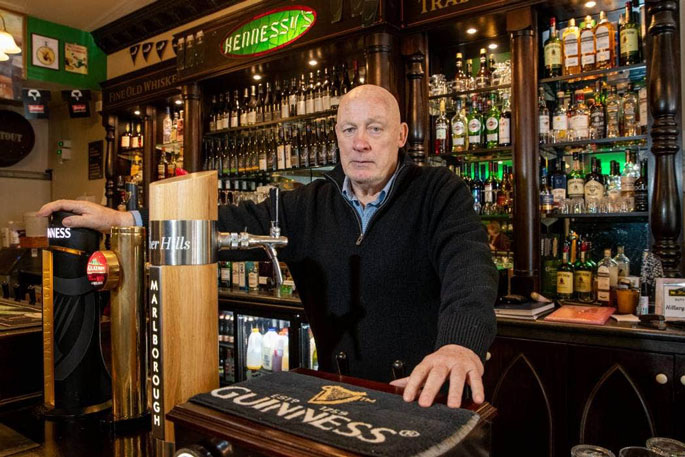 Reg Hennessy, Hennessy's Irish Bar owner and Hospitality New Zealand Rotorua branch president, said the move was a sign Rotorua was moving from a tourism and visitor hub to 'an emergency accommodation rown.' Photo: Stuff/Tom Lee.
The units will be managed by experienced local provider of housing and support services, Wera Aotearoa Charitable Trust, with 24/7 onsite support available.  
However, the move has been slammed by Rotorua MP Todd McClay.
"The Government shouldn't own a motel. Build some houses."
McClay says the purchase is "changing Rotorua from a tourist town to a homeless town".
He also says he's hearing reports from both visitors and accommodation providers that "more and more people won't spend the night here".
McClay's sentiments are echoed by Reg Hennessy​, Hennessy's Irish Bar owner and Hospitality New Zealand Rotorua branch president.
"Rotorua is going from a tourist town to an emergency accommodation town," says Hennessy.
He says the loss of another Fenton St motel to visitors is pushing them further and further from the town, and that many won't walk that short distance any more.
"There's a safety issue now."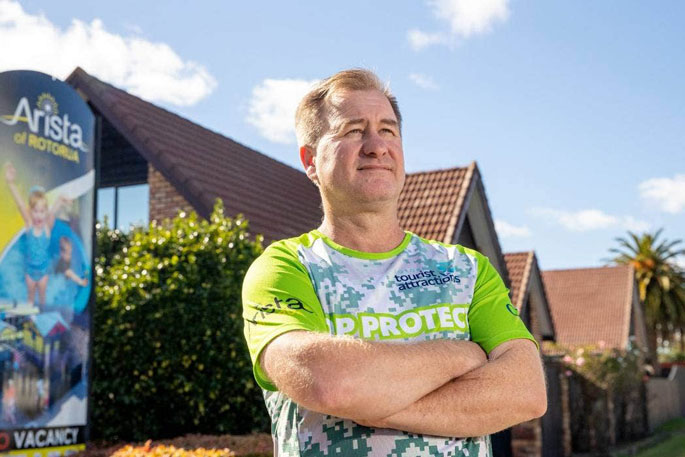 Mike Gallagher, chair of the Rotorua Association of Motels, said he heard so many potential guests ask about emergency housing clients he had to create an online list of motels that did not take them. Photo: Stuff/Tom Lee.
He also says he fears for the reputational damage being done to Rotorua as a visitor hub, and that the purchase put down a marker for the Government intentions for Rotorua.
"We'll never get these places back," he says.
Rotorua Deputy Mayor Dave Donaldson, however, backs the purchase.
"I support what's being done," he says.
"They're New Zealanders, the majority are local people and we have to find solutions to give family groups suitable accommodation."
He says Rotorua Lakes Council has been working alongside organisations like Kāinga Ora to make changes, such as ending mixed-use of visitors and emergency accommodation clients at the same properties.
He also says he believed Wera Aotearoa Charitable Trust's role in providing wrap-around services at the motel would mitigate some of the anti-social problems seen elsewhere.
"It'll be a well managed facility. I see a proper managed, transitional housing facility as a way of mitigating damage to our reputation," he says.
"I support what's being done."
More on SunLive...