Locals dancing for life in Tauranga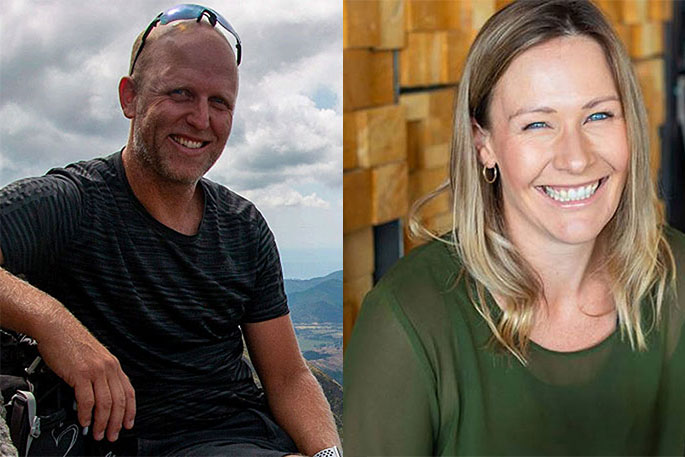 Tauranga couples will be donning their dance shoes this December to help raise money for Life Education.
Dancers involved are all local community heroes with no previous dance experience.
They sacrifice several months of their personal time training to perfect their performances, ready to wow an audience come event night.
Funds raised from the event support the hosting Trust to provide the Healthy Harold Programme to children in the community.
For more information check out The Breeze facebook page or www.facebook.com/dancingforlifeedwbop
The latest couple to join the dance journey are Hayley Nelson and Reuben Fraser.
Hayley Nelson
Hayley Nelson thrives on helping others, so embracing the opportunity to be part of the Dancing for Life Education Trust, was an easy decision for her.
Working as a career banker, Hayley enjoys helping others achieve their financial dreams by educating them on financial literacy.
Being active with her husband and four kids is one of the many things she loves to do outside of work.
By making the decision to say yes and stepping outside her comfort zone, Hayley hopes to show others that when life gives you exciting opportunities to try something new we all should say yes.
Reuben Fraser
Ko Ruben toku ingoa Ko Moutohorā te maunga Ko Te Moana nui a Toi te moana Ko Whakatāne te awa Reuben Fraser is a Whakatane boy, now living in Tauranga with his wife, Heidi, two daughters, Paige (17) and Hunter (14), and two dogs, Nate (9) and Lowie (1). Reuben is fascinated by the way people interact with each other and the natural environment.
A Master's Degree in Geography from the University of Auckland led to a job with Toi Moana (the Bay of Plenty Regional Council) where he manages the resource consents team (no, not building consents).
Attempting to play a part in the sustainable management of this wonderful region. In between university and real life, Reuben spent three years in Japan and several more months cycling in South East Asia – he really hopes that his kids will have the same sorts of opportunities to travel and explore the world that he did.
Reuben is not quite sure how he has ended up Dancing for Life, but is happy to give most things a go in the name of entertainment. He is really looking forward to meeting his dance partner and the rest of the team and hopefully picking up some new skills. All funds raised stay in the local region and support Life Education Trust WBOP to continue educating local children.
Today, Life Education Trust is the largest independent provider of health education for primary and intermediate aged children in the country.
More on SunLive...