Supply chain causing Port congestion at Tauranga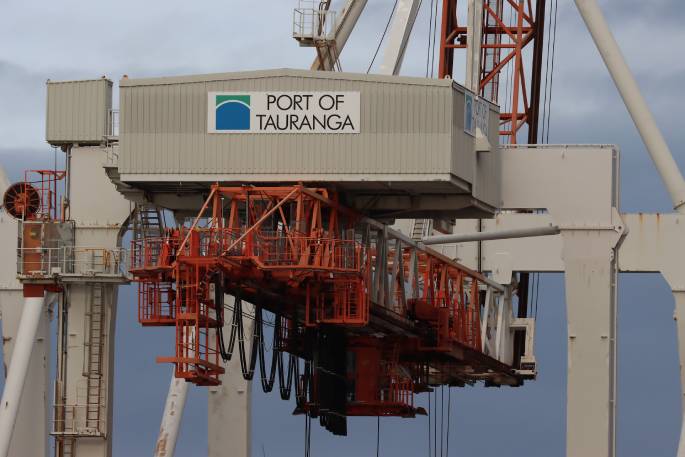 Continuing issues in the international supply chain and reduced capacity in Auckland is the reason for a build-up of marine cargo traffic waiting to enter the Port of Tauranga.
Peak export timings for kiwifruit and a high demand for logging exports has also been attributed as a factor behind the issues.
At least 17 ships are currently at anchor outside the Tauranga harbour entrance, according to Shipfinder.
A spokesperson for the Port of Tauranga says the anchored ships are mostly log and container vessels.
They say the stationary status of these vessels is a "symptom" of the current and ongoing disruption in the international supply chain.
"A lot of ships are arriving outside of their scheduled times, so we are processing them as they arrive," says Port of Tauranga communications manager Rochelle Lockley.
"There is also still congestion and reduced capacity at Ports of Auckland, so we are handling large volumes of diverted import and export cargo."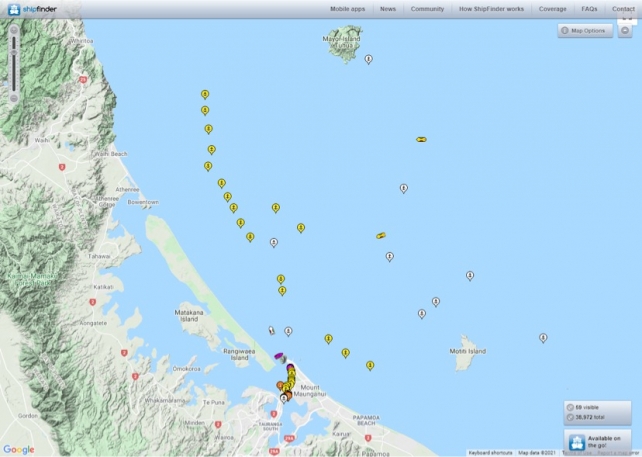 Shipping congestion at the Port of Tauranga. Shipfinder.
The global supply chain remains problematic for varying factors, including Covid-19 and the continuing impact of the Ever Given container ship running aground and blocking the Suez Canal in March.
The Port state they have increased their train programme to avoid delays on land.
"On top of this, we are in peak kiwifruit export season and there is high international demand for New Zealand's export logs.
"Our team members and our service providers are doing an amazing job in processing the relentless flow of cargo and we thank our customers for their patience."
More on SunLive...