National calling for the return of ARTs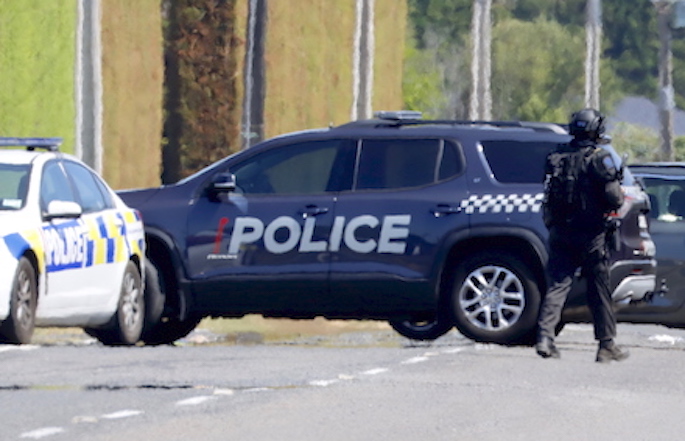 National is calling for the return of Armed Response Teams in New Zealand.
A six month trial of teams of police carrying firearms was launched in Counties Manukau, Waikato and Canterbury in 2019 and ended in April 2020.
The teams were also used in some situations in the Bay of Plenty.
In a statement in June 2020, Police Commissioner Andrew Coster said ARTs would not be part of the New Zealand Policing model in future.
Coster said the decision not to roll-out the teams has been made based on preliminary findings from the trial evaluation, feedback received from the public, and consultation with community forum groups.
This week, Coster has said there has been an increase in violent behaviour towards police in recent months.
He says policing has always been a dangerous job, but assaults have been on a "modest increasing curve.
"Probably most concerning for us [are] the situations we've seen more recently that have involved higher levels of violence, particularly where offenders have been prepared to use firearms towards police.
"What we have seen is an escalation in offenders' willingness to use violence towards police.
In a statement released this morning, National's Police spokesperson Simeon Brown is calling on the Government to take serious action to give better support to frontline Police Officers who are facing a significantly increased violence, emboldened gangs, and rising gun crime.
"The Police Commission and the Minister of Police have both rightly expressed concern about the violence being perpetrated by criminals against police in recent days.
"National is calling on the Government to re-introduce Armed Response Teams to address the rise in gun violence, in particular, against frontline police officers.
"Armed Response Teams gave frontline Police Officers more support and more confidence when dealing with armed offenders and meant they knew there was specialist back up for acute situations."
Simeon says with increased gang tensions and violence across New Zealand, it's time for the Government to swallow their pride, do the right thing and give the police the support they need.
More on SunLive...