Brief reprieve before more rain midweek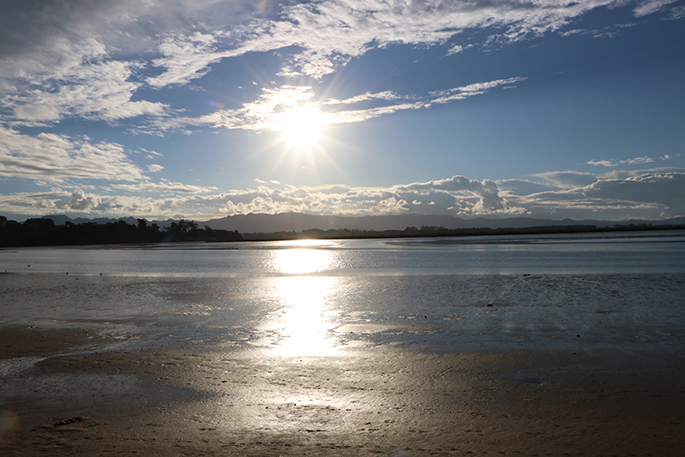 After a weekend of significant weather with prolonged heavy rain and severe gales for many, conditions are expected to improve today before another low pressure moves over the country on Wednesday and Thursday.
This past weekend saw a MetService Red Warning being issued for Westland and Buller, and many areas being placed under severe weather Warnings (orange) or Watches.
States of emergency were declared for several regions by local authorities due to the impacts of the heavy rain.
It was only the third-ever Red Warning issued by MetService which are reserved for the most severe events where impacts and disruption are significant.
While the South Island's west coast is used to seeing its fair share of rain, this event saw extremely high accumulations over a prolonged period.
From Thursday through to Sunday, more than 700mm of rain was recorded at stations in the ranges of Westland, Buller and Nelson.
The Marlborough region also saw accumulations of over 300 mm. In the North Island, the Tararua Ranges recorded about 570mm of rain while the Wellington region received 170mm and recorded gusts of over 130km/h.
"For many places around central New Zealand, they saw about a months' worth of rain in just a couple days," says MetService meteorologist Amy Rossiter.
"Today sees an improving trend as the low pressure system moves away to the east of the country. Showers still linger in the southwest flow but as we progress through the day, they will ease in intensity and clear for most- you may finally see some sun too!
"If you're looking to get outdoors for the last week of the school holidays, whether for fun or to clean up from the weekend, Tuesday is your day!" Rossiter says.
A narrow ridge of high pressure moves over the country, which means light winds and clear skies for most.
The fine weather is short lived though, as another low-pressure system is deepening in the Tasman Sea.
"By the end of Tuesday, we are seeing showers return to the southwest of the South Island.
"This next system is expected to move across the country from late Wednesday and Thursday, bringing rain to many regions.
"Areas exposed to the northerly flow, mainly the western and northern parts of both Islands are expected to be the focus of this rain, with potential for heavy falls about the higher ground.
"It's worth noting this system is expected to move across the country faster, and with lower rainfall accumulations than what we saw this past weekend."
More on SunLive...