Strengthening families through storytime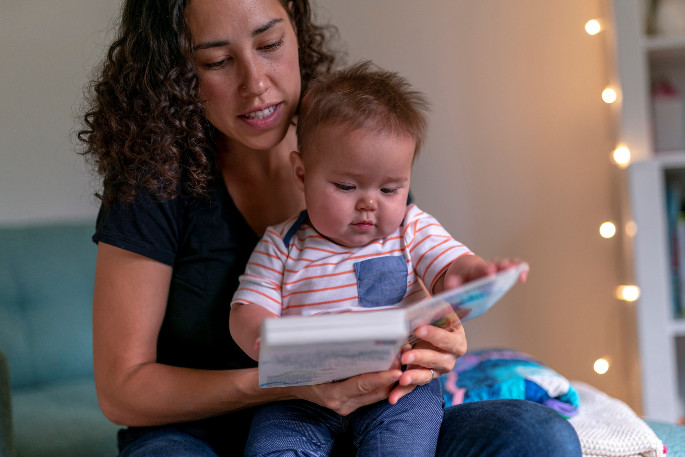 A programme that provides books to children, families and whānau living in the Bay of Plenty has sparked an increase in the number of books in homes.
When the Storytime Foundation programme launched, ten per cent of families said they rarely, if ever, read to their toddler.
"This decreased to two per cent at follow-up," says Storytime Foundation chief executive Tony Culliney, who insists the project has been incredibly important for the region.
"There are a large number of families that experience adverse circumstances that live in the Bay; families that are more isolated, often without transport or with limited transport."
Funded by TECT, BayTrust and Rotorua Trust, the initiative targets vulnerable families, including women in the third trimester of their pregnancy, and those with children up to three years of age.
This involves working in partnership with Plunket, Family Start, REAP, Tamariki Ora, midwives, DHB Special Care Baby Units and other agencies as well as working closely with paediatricians, Ministry of Education and Oranga Tamariki to identify whānau and help deliver books and resources.
Tony says: "According to DHB data for Index of Deprivation levels 8 to 10 - the most deprived - there are 1278 families with babies in that cohort across the Bay of Plenty.
"This is just those with babies, so we can double that at least for children in the first 1000 days of life. Of course, many of these families experience deprivation in many ways, including poor housing, low income and food scarcity."
Tony says almost 3000 children participated in the programme between 2017 and 2020 from across the Western Bay, Eastern Bay, Rotorua, Taupō and Tūrangi.
All of the families were identified as experiencing adverse circumstances, with most having few if any books in the home.
Participating families received a number of resources, including books, games, activities and handouts. As well as books in English, some books were in te reo and Pacific languages.
"There was a significant increase in the number of books in homes, which appeared to be more than the number of books provided by Storytime Foundation," adds Tony.
Research shows there are a myriad of positive effects and long-lasting benefits when it comes to reading to babies and young children.
Research shows the more often children are read to, the more likely they are to do better at school, not just in reading, but in language, numeracy, and comprehension. Reading to children every day can even give them a head start at school.
Tony says 70 per cent of the parents said they read to their babies more frequently since receiving the books, with 37 per cent of parents reading to their babies several times a day. Parents commented that the books act as a reminder of the importance and benefits of reading to their children.
"We are incredibly grateful to TECT, BayTrust, Rotorua Trust and DIA for funding all of this," he says.
More on SunLive...