Tokyo Olympic Games: What you need to know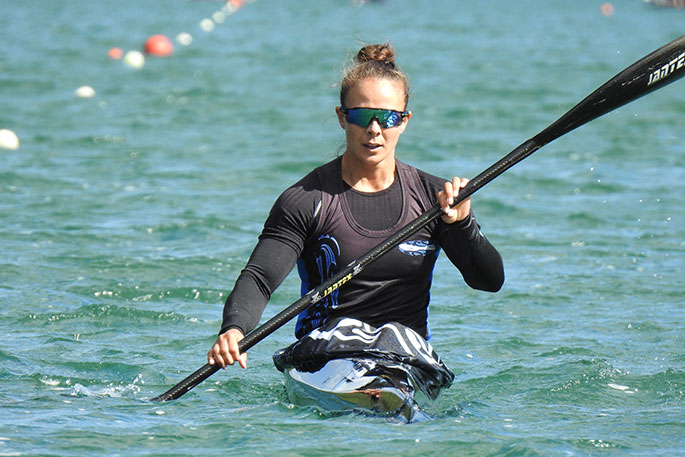 The Tokyo Olympic Games were postponed a year, there are no spectators allowed, and strict Covid-19 rules are in place. So how are the Olympics going to work?
RNZ is here to clear it all up.
When's it all happening?
The 2020 Olympics - yes, it's still called the 2020 Olympics despite having been postponed a year until 2021 - begins on 21 July.
That day, the first events of softball/baseball and football kick off, and the opening ceremony will be held.
Everything will wrap up on Sunday, August 8, with the closing ceremony, after what the Olympics' website says will be a "record 33 competitions and 339 events held across 42 competition venues".
The Paralympics will be held about a month later, starting on August 24 and running until September 5, including 22 sports.
Some of the New Zealand team are there already - chef de mission Rob Waddell and other New Zealand Olympic Committee staff have been busy setting up the team environment for athletes since arriving in the Japanese capital last Thursday.
The first New Zealand athletes into the village would be the women's football team, arriving on July 17.
Postponing the games for a year was no easy task.
The International Olympic Committee (IOC) had to factor in the athletes (57 percent had already qualified and needed assurance they'd keep that status) and their training schedules as well as regular sporting calendars - although they likely had already been impacted by Covid-19.
The IOC had to make sure the sporting facilities and accommodation venues, like the purpose-built 18,00-bed/5000-apartment Olympic Village, were still available.
Then there was the task of retaining other service providers, workers, broadcasting, and so on.
The Olympics is keeping its 2020 name and branding - so things like the medals will still say 2020.
Could the games have been cancelled?
The BBC reports the contract between the IOC and the host city Tokyo made it clear only the IOC could cancel the event.
The IOC is thought to make around 70 percent of its money from broadcast rights, and 18 percent from sponsorship.
It has repeatedly insisted the Games can go ahead safely, even under a state of emergency.
If Tokyo had broken the contract and cancelled, the risks and losses would fall on the Japanese side.
The budget for Tokyo 2020 was set at £8.9 billion ($NZ17.54b), although it's been reported that the actual cost could be double that.
Covid-19
Possibly the defining feature of this Olympics, Covid-19 has already resulted in the games being postponed from 2020 to 2021.
Spectators have been banned from attending events.
That came on the back of Tokyo declaring a state of emergency which will run throughout the Olympic Games.
Covid-19 infections in the city have been on the rise.
Hosting the games at all has been a contentious issue - we'll touch on that controversy later in the article.
Aa series of "playbooks" have been published - they're essentially guidelines for making sure everybody stays safe. There are playbooks for everyone - athletes, coaches and other team members, the media, the Olympic Games workers and more.
They are also very detailed - down to specifics like the disinfectant of ice baths.
Athletes must start adhering to their playbook 14 days before travelling to Japan and have a negative test before departing for the games. They'll be tested again on arrival - and repeatedly throughout the games, including before entering any venues.
They must wear masks "at all times" - although not while training, competing, eating, drinking or interviews.
Physical interactions have to be limited. That means no hugs or handshakes, physical distancing, use of designated transport, avoiding confined spaces, and only taking part in activities listed on a plan and at permitted locations.
Sporting venues have also been designed to support physical distancing and measures like transparent screens and floor markings have been installed in some cases. Throughout locations involved with the Olympics, there are strict cleaning and ventilating rules in place.
Athletes have to download a special health reporting app and use Japan's contact tracing app.
There are also Covid-19 liaison officers to help people comply with the guidelines.
Covid-19 controversy
The Olympics might be going ahead, but the locals are not happy about it.
The BBC reports there is lots of opposition to the games, which have experienced setbacks, including massive budget overruns.
Many concerns centre around holding the games during a global pandemic - and local state of emergency.
A June poll in the leading Asahi Shimbun newspaper suggested more than 80 percent of the population want the games cancelled or postponed.
The paper also called for them to be cancelled.
In May, Reuters reported a majority of Japan's population wanted the Olympics cancelled or postponed for a second time and a petition asking for the games to be cancelled received hundreds of thousands of signatures in less than a week.
Public spectator sites have been scrapped and companies have been hesitant about advertising related to the Olympics due to widespread opposition of them.
New Zealand's team
We're sending our largest-ever team to the Olympic Games this year - 211 athletes.
By the numbers:
• 101 are women, 110 men

• 33 are of Māori descent

• The youngest is 17-year-old swimmer Erika Fairweather

• 51-year-old equestrian jumping athlete Bruce Goodin is the oldest

• 118 will be first-time Olympians
The full list of athletes can be found here.
Athletes for the Paralympic Games are still being regularly announced on their website.
Our medal prospects
So we're sending our largest-ever team to the Olympics this years - but what are our medal prospects like?
This certainly isn't a definitive nor exhaustive list, but here are a few New Zealanders RNZ thinks have a shot at medals.
Those that we consider to have a shot at gold include rower Lisa Carrington, sailors Peter Burling and Blair Tuke, the Mens and Womens Rugby Sevens teams and shot putter Valerie Adams.
Other potential medal contenders include shot putter Tom Walsh, a plethora of rowers, canoe slalom competitor Luuka Jones, equestrian eventers Tim and Jonelle Price, sailors Sam Meech and Josh Junior, golfer Lydia Ko and swimmer Lewis Clareburt.
That's not to say that other New Zealand team members won't take home medals.
You can hear more about our prospects in on this episode of The Detail, where former Olympian and broadcaster Sarah Cowley Ross, who is covering the Games from New Zealand for TVNZ, talks about probables and possibles, and the athletes to keep an eye on in the future.
New Zealand's most likely first day for a medal is Wednesday 28 July 28 - rowing.
New sports
There are four new sports at these Olympic Games.
They are skateboarding, surfing, sport climbing and karate. Baseball and softball are back in the games, having not been contested since Beijing in 2008.
New Zealand has athletes taking part in some of those new events.
Andrea Anacan will represent Aotearoa in karate, while Billy Stairmand and Ella Williams will compete in surfing.
There are also a number of new events within existing sports - some of them mix-gender events.
The 'hottest Olympics'
It's been reported that the impact of climate change will likely lead to "impaired" performances at the games.
In fact, concerns over heat have caused the marathon to be moved from Tokyo, according to the BBC.
Canada's public broadcaster CBC reports that summer in Tokyo can be so hot that the 1964 Summer Games there were held in October.
Weather forecasters "have predicted these could be the hottest Olympics to date, with temperatures reaching as high as the mid-30s Celsius", according to the CBC.
AUT Sport Performance Research Institute senior research fellow Dr Adam Storey says without a doubt, environmental factors will play a significant role in the outdoor events at the Olympics.
"As Tokyo is set to be the hottest Games in history, many of our New Zealand athletes have been following a regimented heat strategy to help prepare their bodies.
"The various heat acclimation interventions include training in heat chambers (where heat and humidity can be controlled), performing passive heat protocols (i.e., post-training saunas and/or spas) and/or heading overseas for training camps in warmer climates."
And AUT senior lecturer and dietician Dr Caryn Zinn says "Tokyo's sweltering temperatures and high humidity, partnered with the need to wear masks constantly will likely be a challenge to maintaining fluid balance and hydration status.
"Athletes need to be mindful of these added challenges under these physically and mentally demanding conditions."
Can athletes protest on the podium?
This has been a back-and-forth issue in recent times - in fact, there have been three updates to the Olympic guidelines over the past 18 months relating to athletes expressing their opinions, the Associated Press reports.
The latest, publised on 2 July, states that the IOC has has extended "opportunities for athlete expression".
Athletes can now "express their views" during:
• In the mixed zones, including when speaking to the media

• In the International Broadcasting Centre or the Main Media Centre including when speaking to the media

• During press conferences in the venue or in the MMC

• During interviews

• At team meetings

• In traditional media or digital media

• Through social media channels

• On the field of play prior to the start of the competition or during the introduction of the individual athlete or team - althoug there are some exclusions including that they can't target
Athletes are also expected to "respect the applicable laws, the Olympic values and their fellow athletes" when expressing their views.
However, the guidelines don't say they can protest on podiums at the medal ceremonies.
Who else is taking part
There are 205 countries and just over 11,000 athletes participating in the games.
North Korea is not taking part - it pulled out due to concerns about Covid-19.
The Olympic Truce
United Nations member states are asked to observe the Olympic Truce during the Olympic and Paralympic Games.
During the ancient Olympics, the truce was enacted so those travelling to and from the games could do so safely.
"In 1992, the International Olympic Committee (IOC) renewed this tradition by proposing the 'Olympic Truce' to protect the interest of athletes and sport, and to pursue peaceful and democratic solutions to resolve global conflicts," the Olympics website states.
Who is the cartoon character?
That's Miraitowa.
The official Olympics website says Miraitowa is "styled with the Ai (indigo blue) Ichimatsu pattern from the Tokyo 2020 Games emblem, a tribute to both the respected tradition and modern innovation of Japanese culture".
"Miraitowa has a personality inspired by the Japanese proverb, 'learn from the past and develop new ideas'. Miraitowa is cheerful and remarkably athletic, with a very strong sense of integrity. It has a special power to instantly teleport anywhere it wants."
The Paralympic mascot is Somiety.
The name comes from a popular type of cherry blossom and the phrase "so mighty", the Olympics website says.
"Somiety has a calm and quiet presence, guided by great inner strength, but can display superpowers that embody the toughness and determination of the Paralympic athletes. Someity loves being in nature, and can communicate with natural elements, such as stones and the wind."
Olympics coverage
RNZ will be bringing you coverage from Japan - we're sending reporters Clay Wilson and Maja Burry over to deliver updates from Tokyo.
If you want to watch, Sky TV is an official broadcast partner. It's promoting 12 channels of coverage from 12 noon until 2am daily, New Zealand time.
It also has a schedule for when Kiwi athletes are competing.
TVNZ says it will feature 12 hours of free-to-air action each afternoon and evening.
"There will be live, delayed and replayed curated coverage with a focus on New Zealand athletes," TVNZ says.
"TVNZ1 will show every New Zealand athlete competing. Most of the coverage will be live, but where there is a schedule clash with two or more Kiwi athletes competing at the same time, TVNZ1 will follow one event live and the others delayed ensuring all Kiwi athletes are featured."
More on SunLive...