Northport expanding without Ports of Auckland move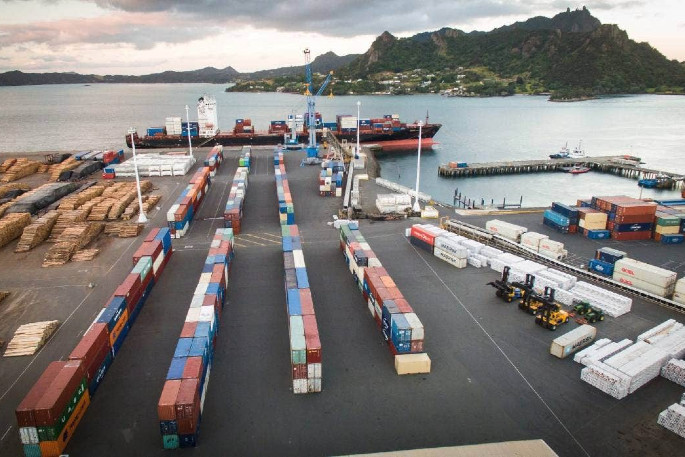 Whangārei's port is preparing to expand, to cater for more containers and maintenance of large ships.
Northport will apply for resource consent for the expansion, which would more than double the berth space at its Marsden Point site.
The 50-year project is going ahead without a relocation of Ports of Auckland, despite Northport being touted as a potential relocation site.
Northport chief executive Jon Moore​ maintains Ports of Auckland will not fit in the Northport site.
If all of Auckland's freight was moved to Northport, there would be no room for Northland freight, and no room for expansion, he told Stuff at a site visit.
Instead, the expansion is about utilising Northport better, catering for growth in the north Auckland area, and freeing up some space at Ports of Auckland to allow it to remain on the same footprint.
A desire to work in harmony with ports in Auckland and Tauranga is not surprising given Northport is 50 per cent owned by Ports of Tauranga, while its other shareholder, Marsden Maritime Holdings, is 20 per cent owned by Ports of Auckland.
But Northport, which was first opened in 2002, has also been showing its worth to help ease congestion woes, which have been made worse by Covid-19 shutdowns.
In December, the port took its first container ship, Constantinos P​, to help ease pre-Christmas congestion at Ports of Auckland.
Despite having just four days to get ready for the shipment, 1340 containers were successfully unloaded and trucked to Auckland.
The ship has since returned twice, along with the 294m-long Tianjin Bridge​, with Northport refining its systems along the way to make the process smoother for truck drivers.
Northport expects to be handling Auckland-bound containers as long as port congestion remains a problem for the supply chain, Jon says.
It is also helping with the storage of about 1000 empty containers, with a ship due in late July to load and redistribute them.
The expansion, called Vision for Growth, also includes space for a commercial shipyard and floating dry dock, capable of lifting ships up to 250m long for maintenance and repairs.
The floating dry dock – which will be run by private business – will be the largest of its kind in the country and capable of servicing New Zealand's navy vessels, interislander ferries and domestic cargo fleet, which have to travel to Asia for maintenance.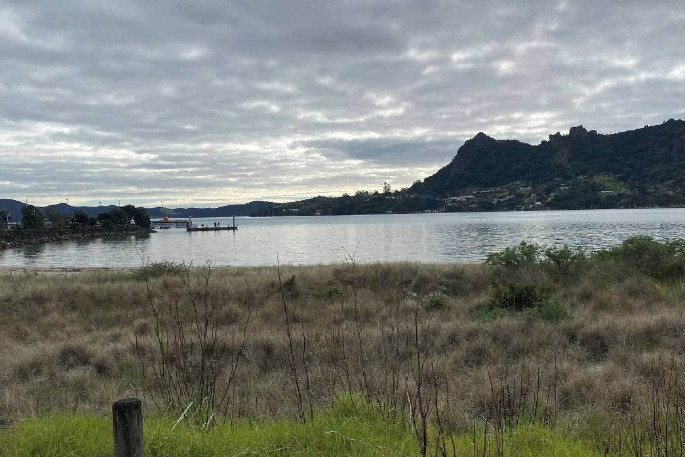 Northport is located in a pristine environment just across from the picturesque Whangārei Heads – the aim is to keep it that way. Photo: Denise Piper/Stuff.
The project is expected to generate 400 jobs, helping to meet one of Northport's key goals of driving the Northland economy.
But while industrial operations will run right near the water, looking after the environment is a key consideration, says chairman Murray Jagger.
"It's the clarity of the water here – that's what we're really proud of – and the environmental standards that we operate under," says Murray, who lives across from the port in Whangārei Heads.
"It's crystal-clear here, you could be in the Islands, and that's something we're really strong on protecting."
Northport is the only New Zealand port built entirely under Resource Management Act restrictions, which means it has built-in environmental protections, including an electronic canal system and wetland for run-off treatment.
It is also sited on naturally deep water, which means maintenance dredging is not needed.
Moore said Northport has spent five years getting to this stage in its expansion project, including extensive community consultation since October 2020.
He expects the organisation will be ready to apply for resource consent in September, when the formal consultation process will start.
More on SunLive...