ZeCars and LeCure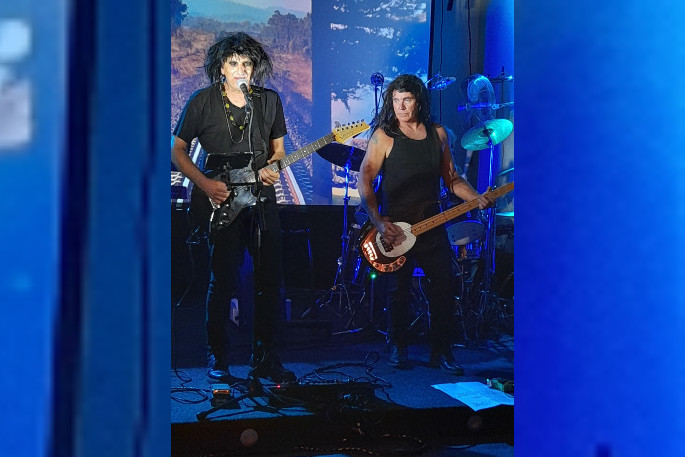 For music lovers who want to relive the 1980s, two of the decade's greatest bands will be given a fitting tribute by talented NZ musicians at Totara St next Friday.
American new wave band The Cars and The Cure – a Gothic outfit from the UK – were both recently inducted into the Rock 'n' Roll Hall of Fame.
New Zealand-based ZeCars and LeCure tribute act will showcase some much-loved epic hits such as My Best Friend's Girl, Let the Good Times Roll, Just What I Needed, Friday I'm In Love, Boys Don't Cry, The Forest plus many more hits to satisfy the most demanding of fans.
Band members are George Curach on lead vocals and guitar, Rick Penney on bass, Grant Newman on keyboards, synthesiser and guitar, and Greg Arnott on drums.
"After seeing The Cure at Spark Arena I realised what a popular band it was and decided to set up a tribute band," says George, who is the brother of ex-Tauranga councillor Rick Curach.
"They were a 1980s band but released another album in 2010. We thought since they can't come over here, we'll be their 'support' for the NZ side of things."
George is expecting hard-core Cure fans will turn up in black gothic gear with black makeup. Everyone coming to the R18 night is invited to dress either Gothic or new wave.
ZeCars and LeCure Tribute band are playing at Totara St on Friday, July 23. Doors open at 8pm.
More on SunLive...