Volcanix opens historic Farah Palmer Cup season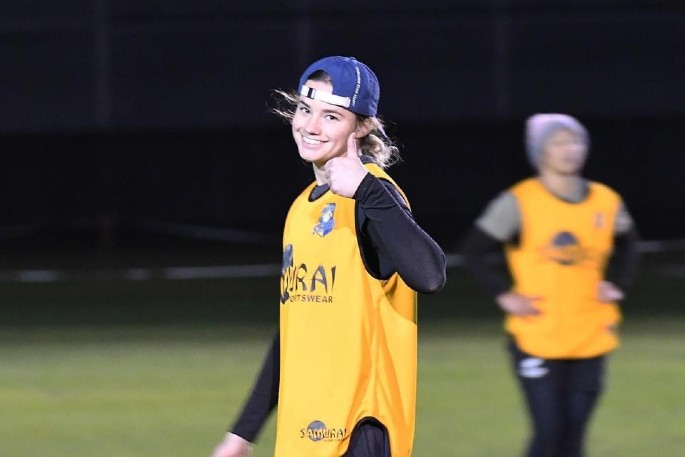 Expectations and excitement are high as our Bay of Plenty Volcanix prepare to take on a dangerous Auckland side today in the opening match of a historic Farah Palmer Cup season.

For the first time in the competitions 15 year history, all FPC matches will be broadcast LIVE on Sky Sport - a significant step in broadening the appeal of the women's game and the growth of women's rugby on the whole.

"I think that promoting women on television and getting that broader reach in viewership is going to have significant benefits," says Volcanix Head Coach Rodney Gibbs.

"Having them play in a window for a few weeks without the men's game will be a massive opportunity for the girls to show off their skills and increase interest in our game."

Auckland is housing a potent side equipped with speed, size and Black Ferns to match. However, the provincial powerhouse will not be taking the Volcanix lightly.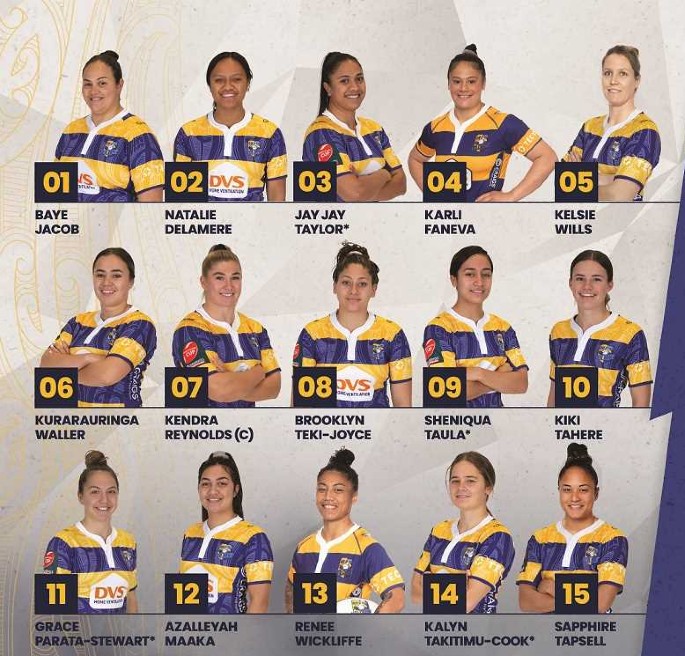 The Volcanix team playing Auckland Storm today. Image: BOP Rugby.
"Bay of Plenty have always been strong opposition, and in recent seasons, have proved that they are a contending side in the competition," says Auckland Storm Head Coach Willie Walker.

"Our girls have had a strong pre-season, and the team have come together really well. We are all just looking forward to getting out there on Saturday and getting the season underway."

A tough first-round matchup, paired with the grandiose of Eden Park and a LIVE Sky Sport broadcast, makes for a perfect storm of nerves for the ten Volcanix debutants lacing up today.

"We are trying to negate as much of the noise as possible, prepare well and give them the confidence not to be overawed by the occasion," says Rodney.

"However, nerves and excitement are a part of the game and are great if harnessed. We've encouraged our more inexperienced players just to go out there, enjoy the occasion and have some fun."

The game also marks a special occasion for Volcanix veteran Angel Mulu, who will play in her blazer game after logging 15 caps for the side.

"Angel has been an integral part of the team over the last three seasons," says Rodney.

"You'd be surprised, the difference between the Angel who you meet on the field compared to the Angel you meet off it.

"Off the field, she is a very loving and caring person, a bit of a mother hen in our side, but on the field, she is an absolute powerhouse and impact player who can be relied on to fire the team up with her style of play. Very valuable for us."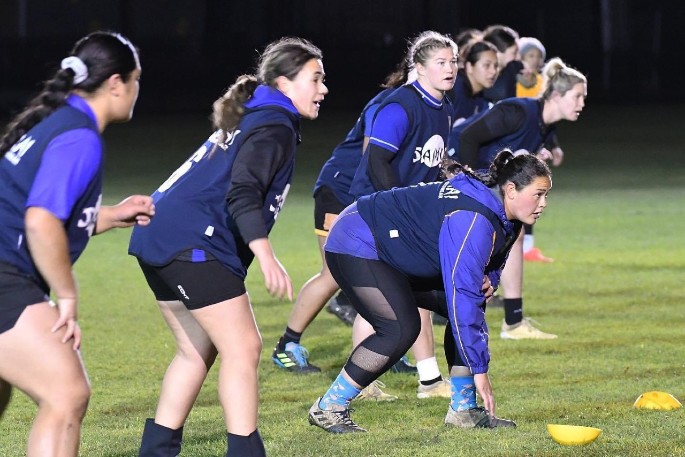 The Volcanix at training this week. Photo: BOP Rugby.
The Volcanix have won and drawn two of their last four meetings v Auckland. Their last win came in a 34-29 victory in 2018.

Bay of Plenty Volcanix v Auckland Storm
1. Baye Jacob
2. Natalie Delamere
3. Jay Jay Taylor*
4. Karli Faneva
5. Kelsie wills
6. Kurarauringa Waller
7. Kendra Reynolds (C)
8. Brooklyn Teki-Joyce
9. Sheniqua Taula*
10. Kiki Tahere
11. Grace Parata-Stewart*
12. Azalleyah Maaka
13. Renee Wickliffe
14. Kalyn Takitmu-Cook*
15. Sapphire Tapsell

16. Te Urupounamu McGarvey*
17. Angel Mulu**
18. Santo Taumata*
19. Jessie Wharekura*
20. Helena Coughlan*
21. Kanyon Paul*
22. Lisa Egberts
23.Ashleigh Timoko*
* Volcanix Debut
** Blazer game (15th game)

Game Day Details:
Bay of Plenty Volcanix v Auckland Storm
Eden Park, Auckland – free entry
Kick off 12.05pm
Live on Sky Sport NZ Channel 051
More on SunLive...