Fears scallop beds will not last in Coromandel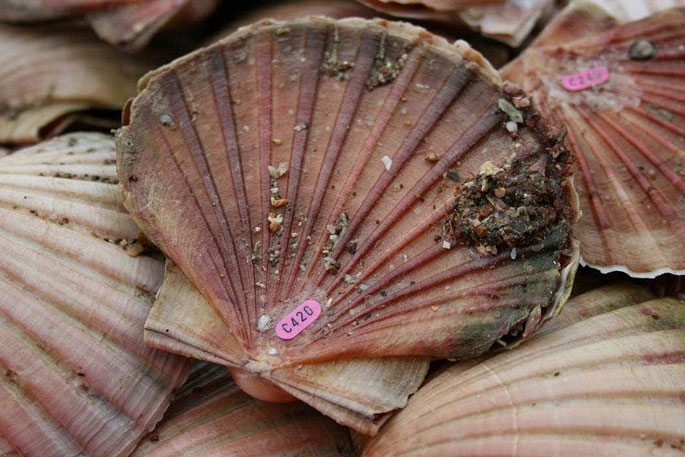 The Government's decision to "drag the ball and chain" on a two-year rāhui application has created friction in an eastern Coromandel community as it awaits a bay full of commercial boaties for the beginning of the scallop season.
Ngāti Hei – with the backing of various community groups – requested a two-year ban on scallops under section 186A of the Fisheries Act in February.
The application was made after Ngāti Hei's voluntary rāhui in Opito Bay waters over the summer period.
With no word on when a decision will be made and the commercial season having begun, locals are urging Oceans and Fisheries Minister David Parker to take action now before all their "hard work is dredged up".
Last week, Ōpito Bay Ratepayers Association and the Ōpito Bay Scallop Restoration group wrote to Parker, requesting a response to the proposed rāhui in Ōpito Bay and surrounding areas.
While they received an acknowledgement of the emails, neither group has been told where the process is at or when a decision might be made.
They are now calling for urgent action from the minister to officially recognise the iwi's rāhui application and help save Coromandel's scallop beds.
"It's very disappointing that the minister has not responded before the start of the scallop season," Legasea spokesman Sam Woolford says.
He says he has seen a rāhui application turned around in less than two weeks in the past, and is unsure why this particular rāhui application needed a month of deliberation.
In the past couple of weeks leading up to the season, he says locals were feeling optimistic about the state of the scallop beds, with the Government unveiling plans to limit dredging and to create 18 more reserves in the Hauraki Gulf.
But the optimism was dwindling.
If commercial fishermen were allowed to continue for the whole season this year, Ōpito Bay Ratepayers Association chairman Chris Severne says there will be nothing left.
He says locals know the state of the scallop beds, they've done the research and paid for it.
All that is needed is the Government's support, but their calls are met by silence, he says.
"It's a big insult to Ngāti Hei and the community.
"Scallops are a natural resource in Ōpito Bay. The logo on all our letterheads feature the scallop and it's been renowned as a great scallop fishery for hundreds of years. We are just about at our wits' end.
"There's clearly overwhelming support behind this rāhui.
"The ministry and minister are making all the right noises but when it comes to drawing a line in the sand and saying enough is enough, we don't see that action, and we want to know why.
The scallop commercial season started on Thursday and will continue until December 21.
Fishery companies are legally allowed to dredge 50 tonnes of scallops between those dates.
For the 2019-2020 season, however, they caught only 13 tonnes – 26 per cent of the allowable commercial catch – due to scallop population decline.
Ngāti Hei kaumātua Joe Davis says he has been taking calls from concerned residents for days about what can be done if a rāhui isn't put in place, but he doesn't have an answer.
There's no way to stop commercial fishermen from carrying on with "business as usual" without the support of the minister, he says.
"At the end of the day, it's completely up to the minister to get that fishery protected and that's all we can hope for at this stage."
If a decision isn't made this season, Davis is "picking this will be the last season".
"We haven't moved off our position. The rāhui is still on as far as we are concerned. We know it's still voluntary, but it needs to move to legalisation."
In a statement to Stuff, Parker says officials are still working through the application process and will begin engaging with the Ngāti Hei Trust.
"I understand that this fishery is important to the community.
"My officials have received a total of 2376 submissions and are developing advice for me to consider."
Ngāti Hei's input will form part of the advice to officials, he says.
More on SunLive...